Mohammad Arsalan Ahmad
Belgium Correspondent
The Ahmadiyya Muslim Jamaat of Turnhout in Belgium had the opportunity to organise a new year's reception on 12 January 2019.
The programme started at 4pm. The first half an hour was dedicated to touring the exhibition about Quran, Islam and Ahmadiyyat. At 4:30pm, the programme started with the recitation of the Holy Quran and Dutch translation, after which Mr Nazeem Vandenbroucke delivered a welcome speech and thanked all the guests.
The first speech of the event was delivered by the Mayor of Kasterlee, Mr Ward Kennes. He expressed his gratitude towards the Jamaat and its work for humanity.
The second speech was delivered by the regional missionary, Tauseef Ahmad Sahib on the introduction of the Ahmadiyya Muslim Jamaat and its humanitarian services in 2018.
The final speech was delivered by the ex-mayor of Kasterlee, Mr Francis Stijn, in which he lauded the Jamaat's efforts. At the end of the programme, a documentry was shown to guests on the Ahmadiyya Community.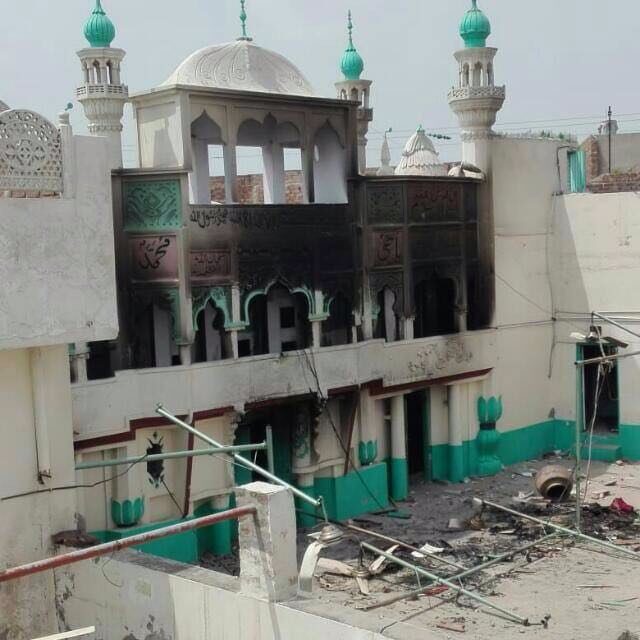 To conclude the programme, a group of Atfal recited the national anthem, something that was highly appreciated by the guests. The event concluded with dua by Belgium's missionary in-charge.
42 guests and 52 members of the Jamaat participated in the event. May Allah enable us to propagate the true message of Islam.