Abdul Hadi Qurashi, Sierra Leone Correspondent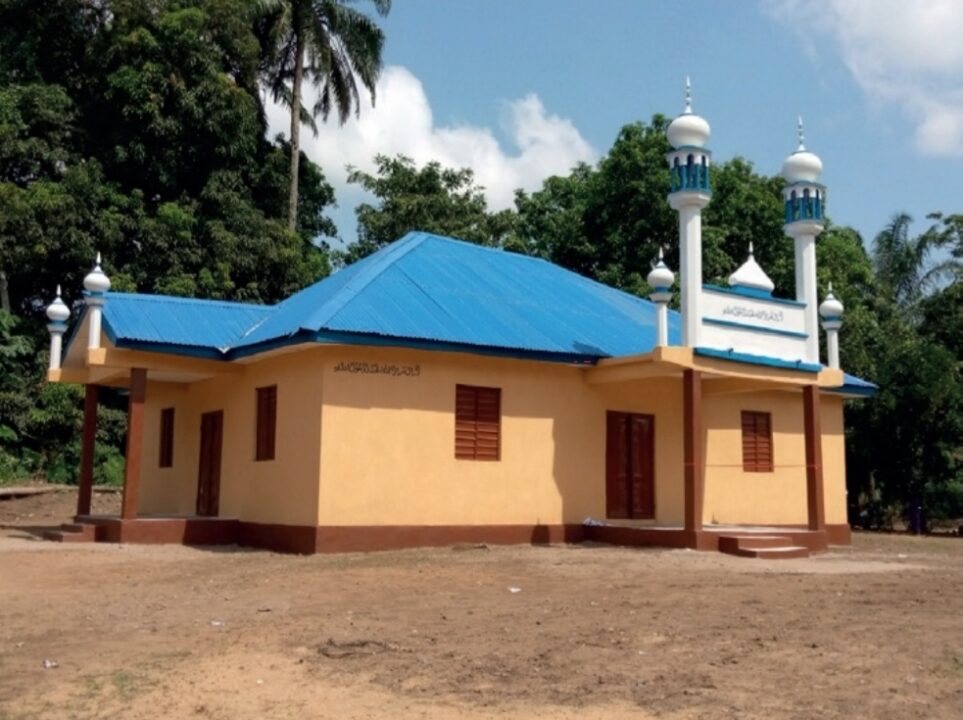 On 25 November 2021, Jamaat-e-Ahmadiyya Sierra Leone inaugurated a new mosque in Lunsar region's Mashtle Jamaat, Sierra Leone.
The foundation stone was laid by the regional Missionary, Rana Babar Shehzad Sahib – who also oversaw the construction of the mosque – on 15November 2021.
Approximately 200 people can offer prayers in this mosque.
On 25 November 2021, the opening ceremony, which was chaired by Saeedur Rahman Sahib, Amir and Missionary-in-charge Sierra Leone, commenced with a recitation from the Holy Quran with its translation.
Amir Sahib delivered an address in which he explained the importance of congregational Salat, and briefly presented a history of the Jamaat's services in Sierra Leone during the past hundred years.
After the address, he formally cut the ribbon and opened the mosque, and then the Zuhr prayer was offered in the mosque.
This blessed event was attended by approximately 1,000 people including a paramount chief, two regent chiefs, deputy district Imam, a councillor, many non-Ahmadi Imams and representatives of 22 Jamaats.
This proved to be a great source of preaching Islam Ahmadiyyat to the non-Ahmadi guests.
We pray that may Allah the Almighty always keep this mosque inhabited with true worshipers.