Raja Ather Qudoos, Missionary, Kano, Nigeria
By the grace of Allah the Almighty, Jamaat-e-Ahmadiyya Kano was able to hold its maiden Peace Symposium on 10 October 2020. The theme of the programme was "Peace and justice, the role of religion".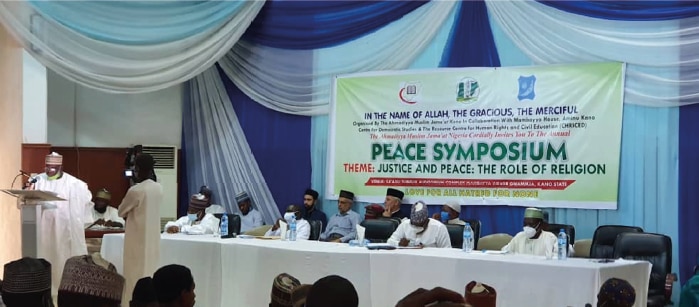 This event was attended by various dignitaries including the representative of Amir of Kano. Other participants included Kano Immigration Chief, two members of assembly, Deputy Secretary General for Islamic Affairs and directors of different organisations.
A special delegation from the Christian Association of Nigeria also attended the event. There were four speeches delivered on the topic of peace. Representatives of various sects spoke in detail on the theme of the programme.
Following the protocols of safety measures due to Covid-19, the programme was confined for 180 people. A question answer session was held as well.
All the participants were given the book World Crisis and the Pathway to Peace – a compilation of addresses by Hazrat Khalifatul Masih Vaa.
The event concluded with silent prayer, and lunch was served to the participants.
The event was covered by different media outlets and radio stations as well. May Allah the Almighty bless the event and make it a source of guidance.