A series looking at pioneer missionaries and devotees of the Ahmadiyya Muslim Jamaat who gave precedence to faith over the world.
Awwab Saad Hayat, Al Hakam
Hazrat Shahzada Abdul Majeedra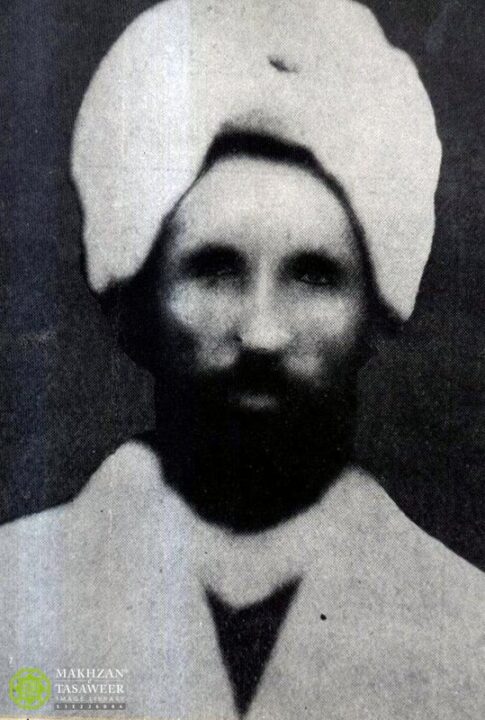 On 12 July 1924, Hazrat Mirza Bashir-ud-Din Mahmud Ahmad, Khalifatul Masih IIra, sent Hazrat Shahzada Abdul Majeedra of Ludhiana to Iran to establish the Ahmadiyya mission there.
He arrived in the famous city of Mashhad, Iran, on 16 October 1924. After staying there for about five or six days, he travelled from Mashhad to Tehran, the capital of Iran, and established a new centre. Hazrat Abdul Majeedra was one of the early Companionsra of the Promised Messiahas. He travelled at his own expense with great sincerity, and despite many setbacks, he fulfilled his promise until his last breath and established a jamaat through his selfless services. He passed away in Tehran on 22 February 1928.
Upon Hazrat Shahzada Abdul Majeed'sra demise, Hazrat Musleh-e-Maudra said that he was from the royal family of Afghanistan and was of the lineage of Shah Shuja, the ruler of the Durrani Empire. He was a very pious man with firm faith in Allah.
Huzoorra went on to say that just as Constantinople was fortunate to have Hazrat Abu Ayyub Ansarira buried there, in the same way, it is a blessed occurrence for Iran that God Almighty granted such a person the honour of passing away there. Those who saw him during his lifetime referred to him as a saint. (Friday sermon, 23 March 1928, Al Fazl, Qadian, 27 March 1928)
Hazrat Shahzada Abdul Majeedra was buried in the largest cemetery in the south of Tehran. His tomb remained there until 1953. However, after that year, buildings were constructed on the site.
After Hazrat Shahzada Abdul Majeedra, the missionaries who travelled to Iran included Hazrat Mir Mahdi Hussainra , Hazrat Babu Faqir Ali Sahib, Sheikh Abdul Wahid Sahib, Maulana Sadruddin Sahib, and Maulana Abdul Khaliq Sahib. The first two elders were honorary missionaries, and the latter were missionaries of the Tahrik-e-Jadid who went to Iran in 1945-1955, respectively, and were engaged in preaching.
Hazrat Mir Mahdi Hussainra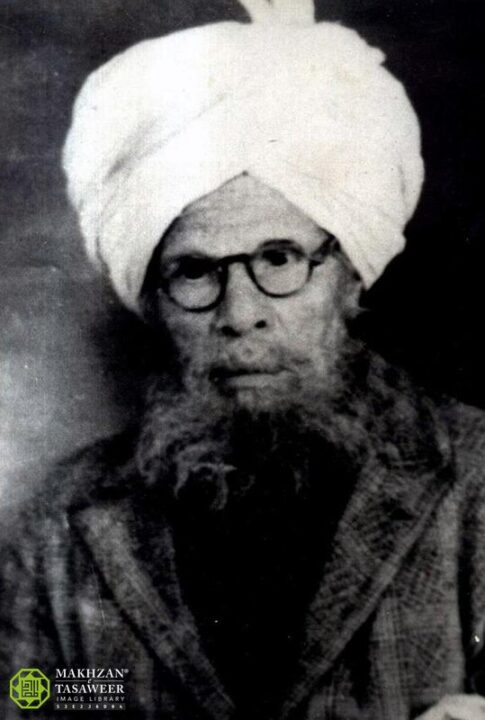 In the Tarikh-e-Ahmadiyyat, Volume 6, under the mention of the journey of Hazrat Mir Mahdi Hussainra to Iran and the instructions received from Hazrat Musleh-e-Maudra, details and circumstances of Hazrat Mir Mahdi Hussain'sra departure to Iran as an honorary missionary have been mentioned. He embarked on his journey to the neighbouring country of Iran on 29 October 1934. On this occasion, Hazrat Khalifatul Masih IIra instructed the following:
(1) He (Hazrat Mir Mahdi Hussainra) had the privilege of being in the company of the Promised Messiahas, and as such, he was well aware that the Jamaat's work is accomplished by the grace of God Almighty. Only His help can make one's work successful. Therefore, one's focus should be more on prayers than on preaching.
(2) The best form of preaching is setting a good example. When Allah the Almighty chooses to work through someone, He blesses their efforts, and people are naturally drawn to their light.
(3) When engaging in preaching, one should always keep in mind the importance of gentleness and independence. On one hand, one should fully respect the feelings of others, and their love should be evident in every word. On the other hand, there should be a fearless expression of the truth.
(4) Some people are more receptive to accepting the truth, and one should be vigilant in identifying and working with such individuals.
(5) Maintain regular communication and consultation with the Abadan community and other communities, as there is a blessing in seeking counsel and collaboration in work.
(6) Huzoorra lastly said that he should keep providing updates on his progress and condition at every stage. Huzoorra added that this serves as motivation for prayer and helps maintain peace in the hearts of those who care for you. When a friend departs, the thoughts of thousands of sincere people are with them. True believers are interconnected, and when a member is separated, it causes pain. Therefore, keeping others informed ensures that hearts remain at peace; otherwise, they may experience distress.
Huzoorra also reminded him that the Promised Messiahas has instructed to obey the government of the time. While he, Huzoorra said, was going to Iran, he must comply with the laws and regulations of the government. (Tarikh-e-Ahmadiyyat, Vol. 6, pp. 226-228)
Hazrat Syed Mir Mahdi Hussain'sra son, Syed Abdul Basit Sahib, shedding light on his father's journey, stated that his father departed for Iran in October 1934 to spread Islam. After obtaining his passport and other necessary documents, Allah provided the finances and covered other expenses. Following the Zuhr prayer at the Mubarak Mosque in Qadian, he set out for Lahore at 3:30pm. He had to change trains in Batala and arrived at his elder brother's, Syed Abdul Ghafur Ata Sahib, house in Lahore that night.
The following day, he continued his journey to Karachi. Upon reaching Karachi, he discovered a defect in his passport. He wrote to his son, Syed Abdul Basit Sahib, in Qadian to send more pictures for a replacement. In the meantime, he developed eczema-like pimples on his hand, necessitating a month-long stay in Karachi for treatment. Eventually, he proceeded to Iran from Karachi. He mentioned that upon arriving at the Iranian port of Abadin, Ahmadis were there to welcome him.
During this period, his eyesight and mobility significantly deteriorated. Upon returning to Qadian, he sought permission from Huzoorra, who advised him to seek treatment for his eyes. Subsequently, Hazrat Dr Mir Muhammad Ismailra, successfully operated on his eyes at Noor Hospital. During this time, Hazrat Mir Muhammad Ishaqra and Hazrat Hafiz Syed Mukhtar Ahmadra provided crucial care and support. With divine grace, his vision was restored. He then requested permission from Huzoorra to return to Iran, but Huzoorra preferred that the Companionsra of the Promised Messiahas remain in Qadian. Consequently, Huzoorra instructed him to stay in Qadian, preventing him from going to Iran once more.
It appears that he returned to Karachi on 12 May 1935, and after staying there for a day or two, he travelled to Qadian via Lahore. Therefore, his return to Qadian is confirmed to have occurred in the last week of May 1935.
He used to share very little about the circumstances of his stay in Iran with his family and friends. He would often mention that God Almighty had provided a significant opportunity for preaching. Without hesitation, he had personal meetings with various governors and high-ranking officials, even teaching their children the Quran. Since he was a Shiite before accepting Ahmadiyyat, he had memorised many elegies, and his voice was also melodious and strong, by the grace of God. Similarly, he spoke Persian fluently, which greatly facilitated his interactions and greetings. (Tarikh-e-Ahmadiyyat, Vol. 6, pp. 226-228)
A detailed biography of Syed Mir Mahdi Hussainra was published in the August 2010 issue of the monthly Tahrik-e-Jadid,. This biography reveals that Syed Mir Mahdi Hussainra was born into a Shia family in a village in the state of Patiala on 30 April 1868. He suffered from an eye disease during childhood and later contracted chickenpox, which resulted in significant damage to his vision.
From childhood, Syed Mir Sahib had eagerly awaited the arrival of Imam Mahdi. In 1886, he learned about the Promised Messiah'sas advent through his book Surmah-e-Chashm-e-Arya. In March 1893, he had the good fortune of accepting Ahmadiyyat. He possessed a deep passion for preaching and often engaged in discussions with Pandit Lekhram.
In 1901, he settled in Qadian and continued to serve as the person in charge of the Promised Messiah'sas library and Langar Khana. He passed away on 31 August 1941, buried in Bahishti Maqbarah Qadian.