Mohammad Arsalan, Belgium Correspondent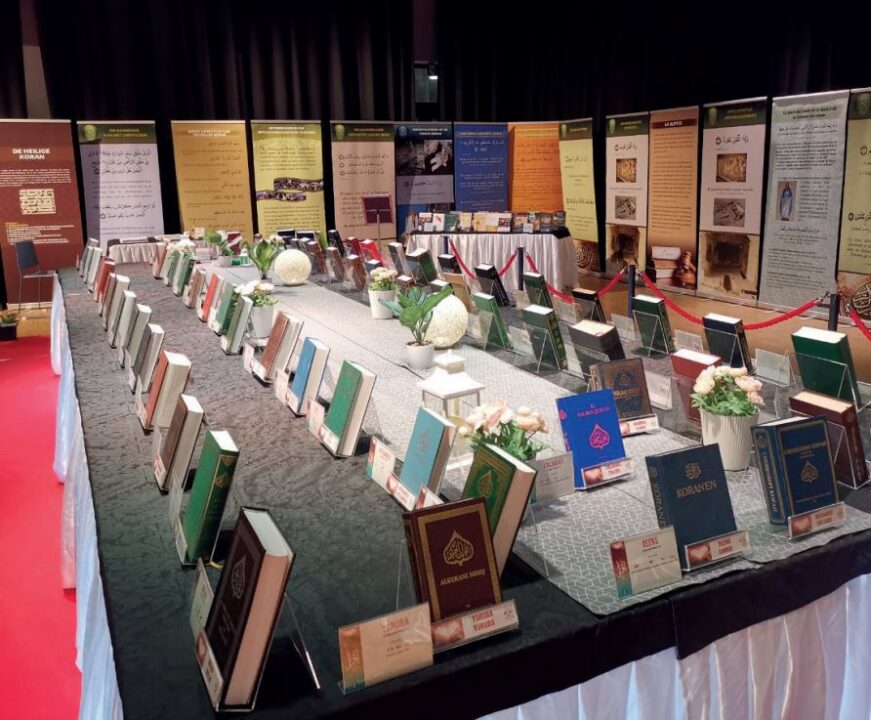 The Holy Prophet, peace and blessings be upon him, said "The best among you are those who learn the Quran and teach it".
Following this teaching, Jamaat-e-Ahmadiyya Belgium had the opportunity to hold a Quran exhibition in Brussels from 6 to 8 December 2019.
It was one of the many tasks of the Promised Messiah, peace be upon him, which was foretold by the Holy Prophetsa, that he would reestablish the true teachings of the Holy Quran that would be forgotten by the Muslim Ummah in the latter days. The Ahmadiyya Muslim Jamaat around the world strives to act upon this teaching.
Thus, the main purpose of this exhibition was to enlighten people about the true teachings of the Holy Quran. A range of displays in French and Dutch, with the verses of the Holy Quran, were showcased along with a variety of translations of the Holy Quran done by the Ahmadiyya Muslim Jamaat around the world.
The exhibition was organised under the national department of publications managed by Missionary, Muhammad Mazhar Sahib, along with the help of the sadr and qaid of Jamaat Brussels-East.
The French speaking missionaries were also present to help with the French speaking guests. Many guests visited the exhibition, and all of them appreciated the effort and expressed that they had learnt a great deal about Islam.