The jubilant noise of fireworks had only just faded down. From Auckland to Vancouver, every city in the world had celebrated the arrival of 2020 as their clocks had struck zero-hundred-hours in their respective time zones. The excitement, the joy and the commotion had not been much different to New Year celebrations witnessed in yester-years.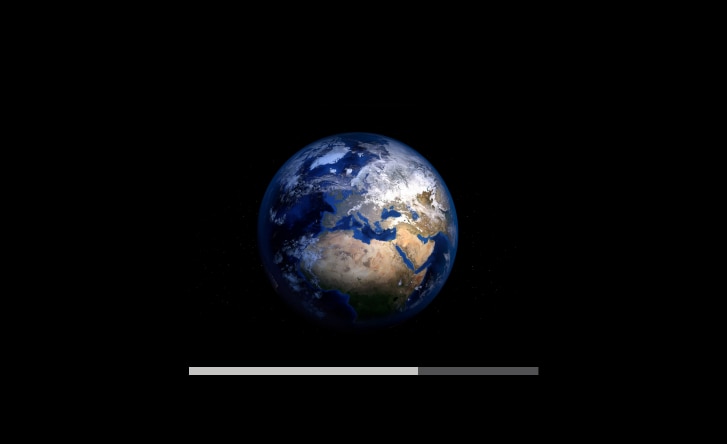 Those heading back home from the firework displays in their city centres were now tired and sleepy of not only the night spent out in the cold, but of the thoughts of the year that lay ahead. They knew that the joy of festivity was now over and what lay ahead was another normal year swamped in efforts of earning livelihoods, paying bills, attending meetings in conference rooms and attending parents' evenings at schools.
No one had imagined even in their wildest of dreams that the year that lay ahead was not going to be a normal one; what lay ahead was the strangest year of the century and also of the millennium so far.
It was only a couple of months into the new year that everything about the year starting turning "new". First and foremost, a new strain of a new virus infected a large number of residents in the Chinese city of Wuhan. The general population of the world chose to ignore the news, assuming that the virus from China might not last very long. No one knew that this assumption was to be proven worryingly wrong.
The coronavirus was to spread and it had come to stay. It had come to shake the world to its very core and bring it to its knees. It was here to turn what we once knew as normal life, upside down. It had come to change everything that the world was expecting to unfold as normal; no more conference room meetings, no more face-to-face parents' evenings, no more free mixing of families, no more cuddles and hugs between children and grandchildren, no more goodbyes to dear ones on their deathbeds, no more last respects at funerals.
The year has now passed, albeit as though on mute. We now stand at the threshold of a new year. 2021 is just around the corner and Al Hakam does not want to welcome it with sorrow and grief. So as we stand facing the East, waiting for the sunrise of a brand new year, let us turn around and bid farewell to a year that changed the world; let us bid farewell to this year with bravery; let us do so with courage and zeal; let us tell 2020 that those who believe in God were able to draw blessings from a year that struck the rest of the world like a stroke of paralysis!
As the whole of the UK was put under lockdown at the start of spring 2020, restrictions were imposed on communal worship. It was only the very first Friday under this lockdown that went without a Friday Sermon of Hazrat Khalifatul Masihaa that works as the highlight of every Ahmadi's week; the law itself was still unclear and Huzooraa would never have wanted to take any step that was not in line with the law. But even that Friday came with a special live message from Hazrat Khalifatul Masihaa.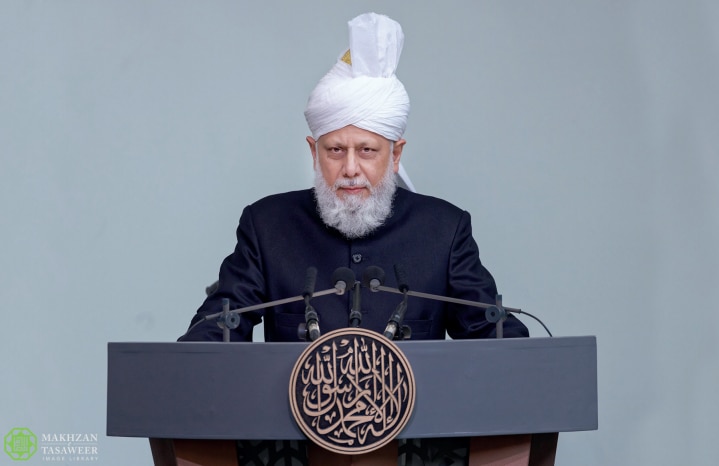 Ever since, Huzooraa has delivered his Friday Sermon and, truth be told, that alone is sufficient to leave every Ahmadi at peace. Every Ahmadi was at peace that new avenues of blessings had started to open and every week had started to come with surprises that no one had ever imagined of.
Ahmadis had always seen Khuddam, Atfal, Nasirat and Lajna of the UK Jamaat with great envy. It was mostly them that got the opportunity to sit before Huzooraa in his classes and mulaqats. Ahmadis living across the rest of the world watched this happen and wondered if they too would ever get the chance to talk to Huzooraa directly and if they would ever hear Huzooraa calling out their name in a mulaqat and ask them to recite something or even ask how they were doing.
Who would have thought that this would come true, but at a time when the whole world would be enveloped in a deadly pandemic? This dream of many came true when Huzooraa started to hold virtual mulaqats with Ahmadis living in different parts of the world.
Students of Jamia Ahmadiyya Indonesia and Ghana were blessed with hour-long mulaqats. Huzooraa called out their names from their badges and spoke to them; asked them which country they came from; whether they liked Pakistani food and also told them about his fond memories of living in Ghana.
Students of Jamia Indonesia expressed, after their mulaqat with Huzooraa, how they had felt an electric current run through their bodies when Huzooraa, at the end of the mulaqat, said, "Pyare bacho, Allah Hafiz [Dear children, may Allah be your Protector]! Assalamo alaikum wa rahmatullahi wa barakatuhu". It still felt like a dream to them.
Atfal, Khuddam, Nasirat and Lajna from Australia, Mauritius, Canada and other corners of the earth have had the unique chance of being in the company of Huzooraa during the times that have very rightly been termed as "unprecedented times"; it is indeed unprecedented in some very positive meanings too!
At the very heart of the teachings of the Jamaat lies the passion of serving humanity. The unprecedented year of 2020 brought with it many unprecedented opportunities for Ahmadis to exercise this passion at an unprecedented scale. All jamaats at their national and auxiliary levels remained (and remain) fully active in doing whatever is possible to serve those in need of help in such testing times.
The mass media of the Jamaat was able to communicate to its audiences as normal, if not in a more efficient manner. Time was something that everyone had in abundance during hardcore lockdowns and time it is that you need to read and study.
MTA, Alislam.org, Al Fazl and Al Hakam (to name a few of the media outlets) tried to remain even more readily at the service of their readers and viewers. Huzoor's activities, mulaqats, meetings and the services carried out by all the jamaats across the globe were communicated to Ahmadis.
Ahmadis felt connected to Khilafat and it is this and only this feeling that has kept them going through the rough waters of 2020; it hasn't been a smooth sail for the global population but Ahmadis had the reassurance that no one else had. Alhamdolillah!
As world leaders wrestled with the deadly, iron claws of the pandemic, most of them appeared to have lost direction. They tried everything that was possible – or so we are told – but nothing seemed to be working.
It was at such a time of despair, dismay and disillusionment that Hazrat Khalifatul Masih Vaa wrote to them to show them the only ray of hope and the only way through the thick, dark woods that the coronavirus has left the world in; to guide them to the only passage that can circumnavigate the world out of the deadly cyclone.
The message of the letters written to heads of states was simple and clear: Scientific advancement in the world has been great enough to gain control of many things, but there still is a greater power that has the whole Universe in His control.
Have the recipients of this blessed guidance paid head? Only time will tell! We can only hope that they do.
Talking of world leaders, we must mention that almost all of them have faced growing criticism in the wake of the coronavirus crisis from not only their opposition parties, but from their peoples also. It might be a good idea to recall that they have had to take huge decisions in very few days, sometimes hours, and, most of the times, at the spur of the moment. They might have made mistakes, but we need to remember that to maintain the balance of the science, society and economy was not at all an easy task.
We must ask ourselves how many times we have prayed for leaders of our nations to be able to make right decisions. If we haven't, let us make it a point that we do so in the new year. This is what we have been taught by the Promised Messiahas and his Khulafa-e-Ahmadiyya and this is what we must do.
There will be plenty of time to criticise and analyse the decisions made by governments. Let us, for now, support them with prayers. We are all in this together and the whole world needs to sail through it together.
In the lines above, we have touched upon, very briefly, some blessings on the Ahmadiyya Muslim Jamaat during these trying times. Just as the blessings are unique, certain responsibilities that lie on the shoulders of Ahmadis are equally unique.
We listen to Huzoor's sermons and his words of wisdom in various mulaqats shown on MTA. Of the many things we learn, one is that the world is caught up not only in a pandemic, but also in the unpleasant probabilities of the post-pandemic aftermath. With major world economies falling apart, borders being shut, trade deals hanging in oblivion and the fog of geo-political tensions getting dense, we stand at a crossroads where Allah the Almighty alone can save the entire world from a catastrophic nervous breakdown.
So how do we break away from the gloomy shadows of the past year? How do we welcome the new year with hope? The answer is at hand. The only way to do so is by giving our hands in the strong, reassuring hand of the Man of God and join him in praying to Allah the Almighty that He saves the world and we are able to live a normal life again.
They say that life might never be normal again. They are right! For Ahmadis, it will be much better than what they have always known as normal. It will most certainly be filled much more with prayer and effort to serve humanity, hand in hand with our beloved master, Hazrat Khalifatul Masih, may Allah strengthen his hand!