Asad Hameed, Mohtamim Ishaat, Majlis Khuddam-ul-Ahmadiyya, Bulgaria
On the occasion of World Refugee Day, 20 June 2020, Humanity First Germany, in cooperation with Jamaat-e-Ahmadiyya Bulgaria and CVS Bulgaria, celebrated this day with refugees by donating several gifts.
These refugees, like all of us, were affected by the severe consequences and difficulties associated with the Covid-19 pandemic.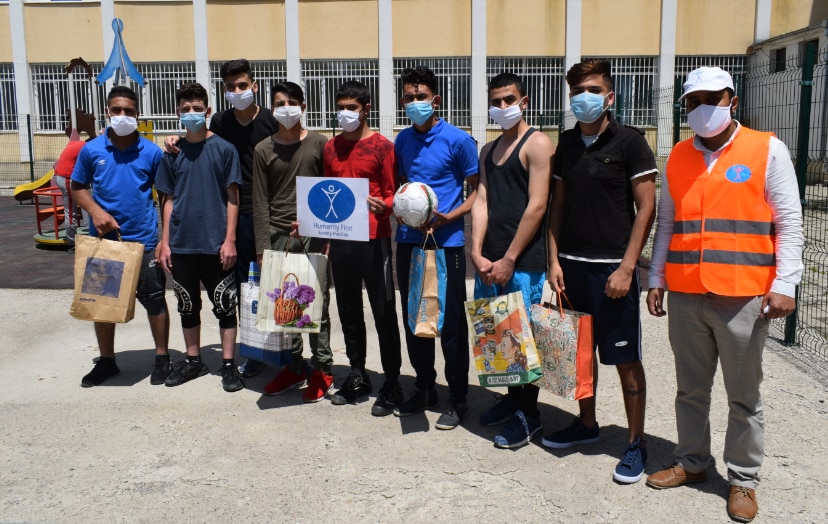 A total of nine volunteers worked with great professionalism and organisational skills, tirelessly for around 137 man-hours to deliver different gifts to refugee registration centres throughout Bulgaria, including two in the city of Sofia (the capital and largest city of Bulgaria) and one in the city of Harmanli, which lies close to the Turkish border.
A total of 171 vouchers, worth 10 euros, were donated for food, as well as 96 gift packages with chocolates, learning materials and colourful surprises for children.
There were also gifts of sports shoes for unaccompanied children and chocolate cakes for the winners of friendly football matches.
277 people benefitted from these gift donations, the value of which was 2,000 euros.
May Allah reward all those who participated in this project and helped making it into a success by putting smiles on so many faces. Amin