Waqqar Azeem, Secretary Ishaat, Jamaat-e-Ahmadiyya Hamilton Mountain, Canada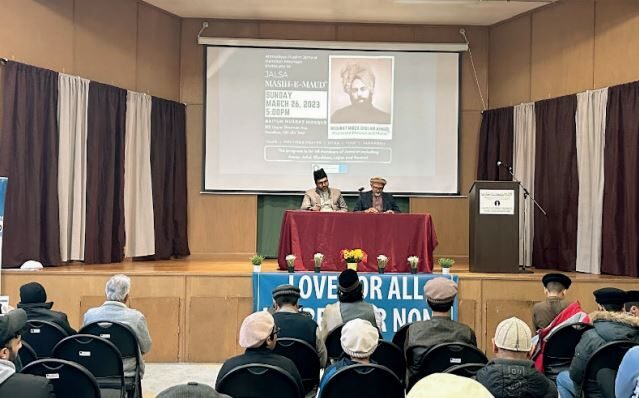 Jamaat-e-Ahmadiyya Hamilton Mountain, Canada, held Jalsa Yaum-e-Masih-e-Maud on 26 March 2023. The event, which began after the Asr prayer, was presided over by the local president, Rashid Ahmad Sahib, and regional missionary Naveed Mangla Sahib.
The programme commenced with the recitation from the Holy Quran, Hadith, and a poem, followed by the background, essence, and history of the Promised Messiah Day, presented by the local president.
After this, the Ten Conditions of Bai'at were presented in Urdu and English, followed by a speech by Syed Qasid Saleh Sahib on the topic of "Truthfulness of the Promised Messiahas Through Prophecies."
Next, the regional missionary addressed the gathering, which included incidents from the blessed life of the Promised Messiahas and he also shared the signs of his truthfulness.
Following this, an interactive question and answer session was held, which further enriched the attendees' understanding. The event concluded with the Maghrib prayer and an iftar dinner. The event was attended by 170 participants.