Wakalat-e-Tamil-o-Tanfidh (India, Nepal and Bhutan)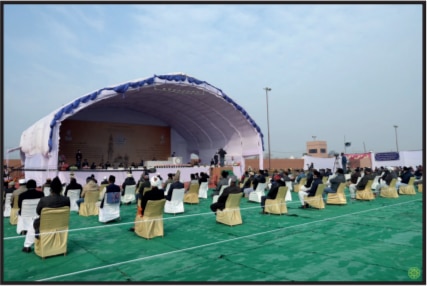 The revelation of the Promised Messiahas, وَسِّعْ‭ ‬مَكَانَكَ – "enlarge they abode" – is being fulfilled with new greatness, by the grace of Allah, during the time of Hazrat Mirza Masroor Ahmad, Khalifatul Masih Vaa, as the renovation work of the blessed places in Qadian is going on.
On the instruction of Hazrat Khalifatul Masih Vaa, the renovation work of the house of Hazrat Khalifatul Masih Ira – which was built in 1891 and Hazrat Khalifatul Masih Ia lived in from 1893 to 1914 – was initiated. This house is located near the Dar-ul-Masih.
The renovation work was completed in December 2021.
Within the premises of this house, a new part has been built in which the book shop of nazarat-e-nashr-o-ishaat has been established.
After the renovation work, the inauguration ceremony was held on 21 December 2021, which commenced with the recitation from the Holy Quran, followed by a brief introduction and historical importance of the house and details about the renovation work, presented by the nazim ta'mirat. After this, Sadr Sahib Sadr Anjuman Ahmadiyya Qadian led everyone in silent prayer.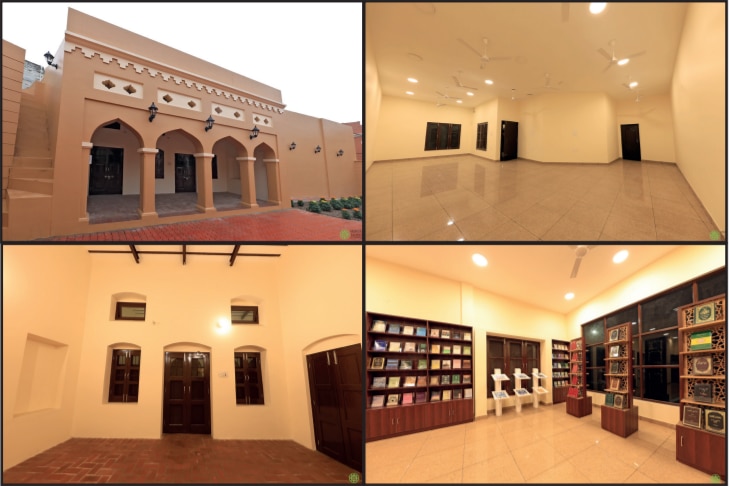 Jalsa Salana Qadian 2021
Jalsa Salana Qadian 2021 was held on 24, 25 and 26 December. Due to the Covid-19 pandemic, a limited number of members were able to attend the Jalsa from all over India. Representatives from 25 provinces attended the Jalsa Salana.
On all three days, congregational Tahajud prayer, and dars after the Fajr prayer were held.
On 24 December 2021, at 10 am, Muhammad Karimuddin Shahid Sahib, Sadr Sadr Anjuman Ahmadiyya Qadian hoisted the Liwa-e-Ahmadiyyat and led everyone in silent prayer.
The formal session commenced with the recitation of the Holy Quran, followed by the inaugural address by Sadr Sahib Sadr Anjuman Ahmadiyya Qadian. The session ended with a silent prayer.
During the three days, six sessions were held in which scholars of the Jamaat delivered insightful and spiritually uplifting speeches, which were translated simultaneously into six different languages of India. The event was streamed live on the official website of Jamaat-e-Ahmadiyya India.
The highlight of Jalsa Salana Qadian 2021 was the concluding address delivered by Hazrat Amirul Momineenaa. Before Huzoor's address, a documentary consisting of highlights of the Jalsa Salana Qadian 2021, was also played.
After Huzoor's address, different taranas (choral poems) were also presented.
During the Jalsa, all Covid-19 protocols were followed. A total of 1,400 men were seated in two different parts of the men's Jalsa gah, while 700 women were seated in the women's Jalsa gah. 1,949 people from outside Qadian had come to attend the Jalsa, and representatives of eight countries were present.