Hafiz Musawer Ahmed Muzzamil, Senegal
Earlier this year, when Covid-19 took the world by storm, where the economies of all countries were badly affected, the situation in the developing countries, especially the poorest countries in Africa, became worse.
In these circumstances, Jamaat-e-Ahmadiyya Senegal continued its welfare work without any discrimination of race and religion. Its auxiliary organisations, such as Khuddam-ul-Ahmadiyya, Ansarullah and Lajna Imaillah, helped the poor and needy in their respective countries.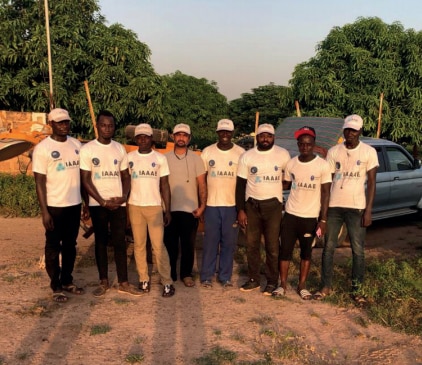 Moreover, Humanity First, IAAAE (International Association of Ahmadi Architects and Engineers) and the Ahmadiyya Medical Association have also been able to serve humanity.
The provision of water in remote areas is also a part of the selfless service of Jamaat-e-Ahmadiyya under the blessed leadership of Hazrat Khalifatul Masih V, may Allah be his Helper.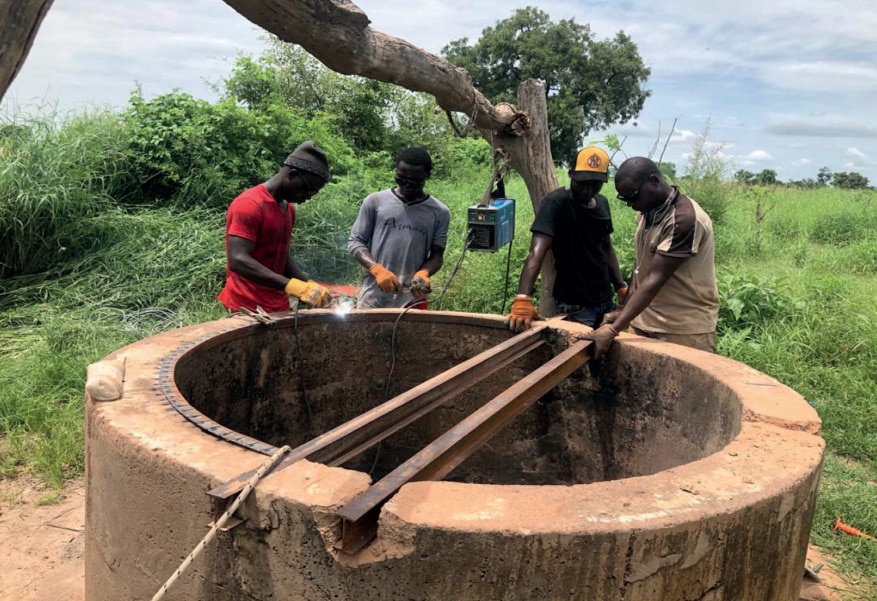 In this regard, IAAAE, under the guidance of Hazrat Khalifatul Masih Vaa, planned to install 100 water hand pumps to supply water to the needy in Senegal.
During the difficult times of Covid-19, work began in August 2020, to provide clean water to poor villages across Senegal and the association installed 45 water hand pumps in three regions of Senegal – Dakar, Ziguinchor and Tambacounda.
Meanwhile, three representatives of IAAAE, Anjum Ahmadi Sahib from London and Bilal Ahmad Sahib and Kamran Danish Sahib from Germany visited Senegal as per the instructions of the Chairman of IAAAE, Akram Ahmadi Sahib, and got the views and recommendations of locals during the installation.
Prior to the commencement of installing the hand pumps, the local authorities were apprised of all the details and as per the instructions of the government administration, a list of needy villages was obtained and these villages were visited first.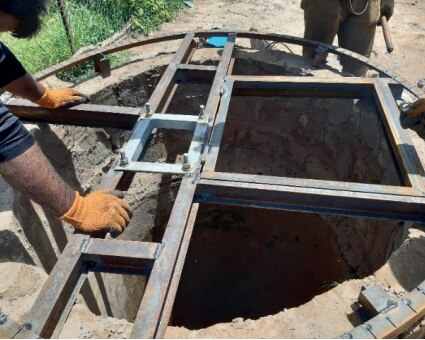 Later, water hand pumps were installed in collaboration with the administration. In this regard, people praised the charitable work of Jamaat-e-Ahmadiyya.
The local mayors and authorities also came and encouraged the team. The governor of Tambacounda himself invited the team to his house and presented a delicious meal and openly acknowledged the welfare work of Jamaat-e-Ahmadiyya Senegal and IAAAE.
Moreover, through the delegates, he gave a message of special thanks and greetings to Hazrat Amirul Momineenaa for the services of the Jamaat.
So far (December 2020), more than 45 water hand pumps have been installed in Senegal in collaboration with IAAAE and they are benefiting 15,840 people in remote villages. Similarly, 10,560 animals (sheep, goats, cows, etc.) are also among the beneficiaries. Praise be to Allah!