Dr Tariq Shamim Khwaja, National President Jamaat South Korea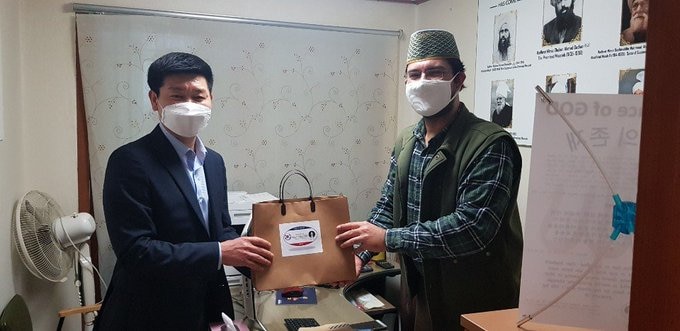 Chief of Foreign Affairs at Seodaemun Police Station along with fellow officers visited the Seoul mission house of the Jamaat-e-Ahmadiyya.
The purpose of this visit was to express their gratitude for cooperation during Covid-19 crisis.
They gifted 50 facemasks and informative brochures to the community.
In response, National President of Jamaat-e-Ahmadiyya South Korea also presented a gift bag containing the book World Crisis and the Pathway to Peace as a gesture of appreciation and to praise the exceptional and benevolent attitude of the Korean authorities during the crisis.