Last Updated on 14th December 2022
Talha Ahmad, Missionary, Slovenia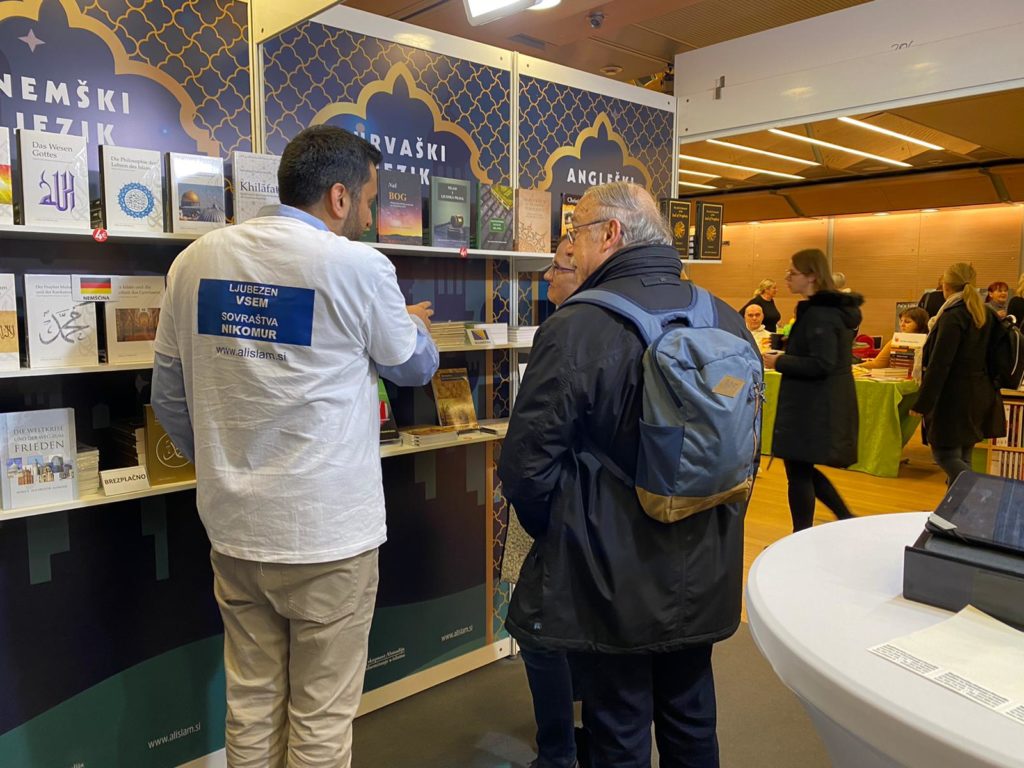 The Slovenian book fair is a trade fair that takes places every year at the Congress Centre in the capital city, Ljubljana. The Slovenian Book Fair is the most established and biggest literature event in Slovenia, attracting around 100 publishing houses and thousands of visitors every year.
This year, the 35th Slovenian book fair took place from Tuesday, 26 November to Sunday, 1 December. The book fair allowed various publishers to showcase and demonstrate their products to a wide range of visitors from all over the country. There were various exhibitions, lectures, debates, presentations of new books and shows for children.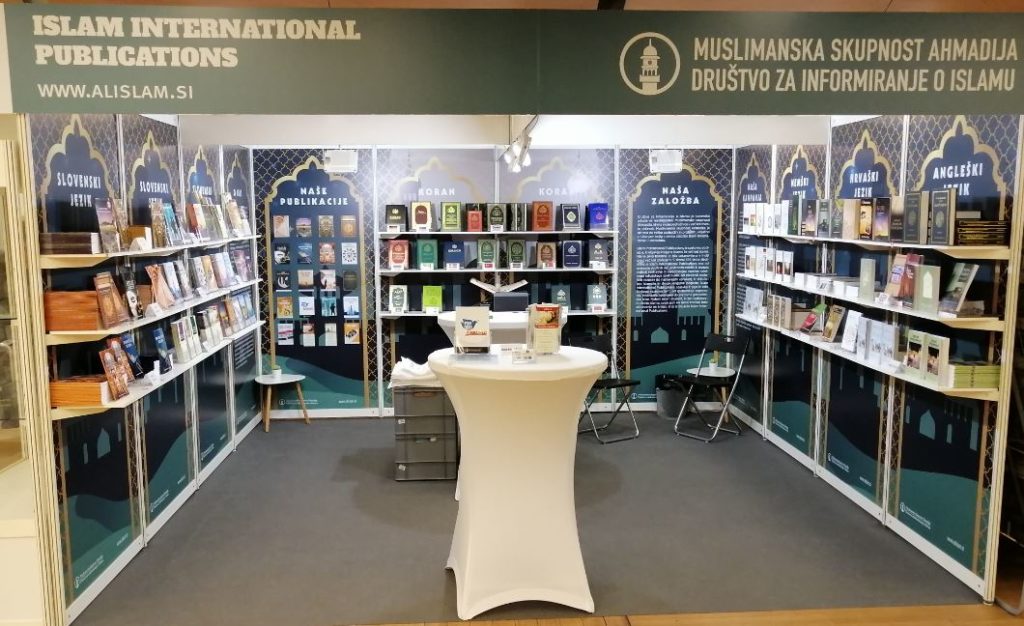 This year Jamaat-e-Ahmadiyya Slovenia was represented at the book as Islam International Publications. Islam International Publications offers a wide range of books for all ages. This year's book fair served as a perfect platform for the Ahmadiyya Muslim Community Slovenia to spread the true message of Islam.
Due to the presence of a large number of people, the preparation for the exhibition stall was done with great enthusiasm. Several posters and brochures were displayed to educate and inform visitors about Islam. The Ahmadiyya Muslim Community has already been participating in this book fair since 2015, which has led a lot of visitors anxiously waiting for our exhibition stall and to have a discussion about Islam.
These discussions turned out to be very fruitful as a lot of visitors openly expressed their changed and positive views about Islam. Eventually, the 6-day event came to an end on Sunday and with the grace of Allah proved, yet again, to be a blessed and successful event.