Abdul Aziz Bin M Ibrahim, Secretary Tabligh, Jamaat-e-Ahmadiyya Malaysia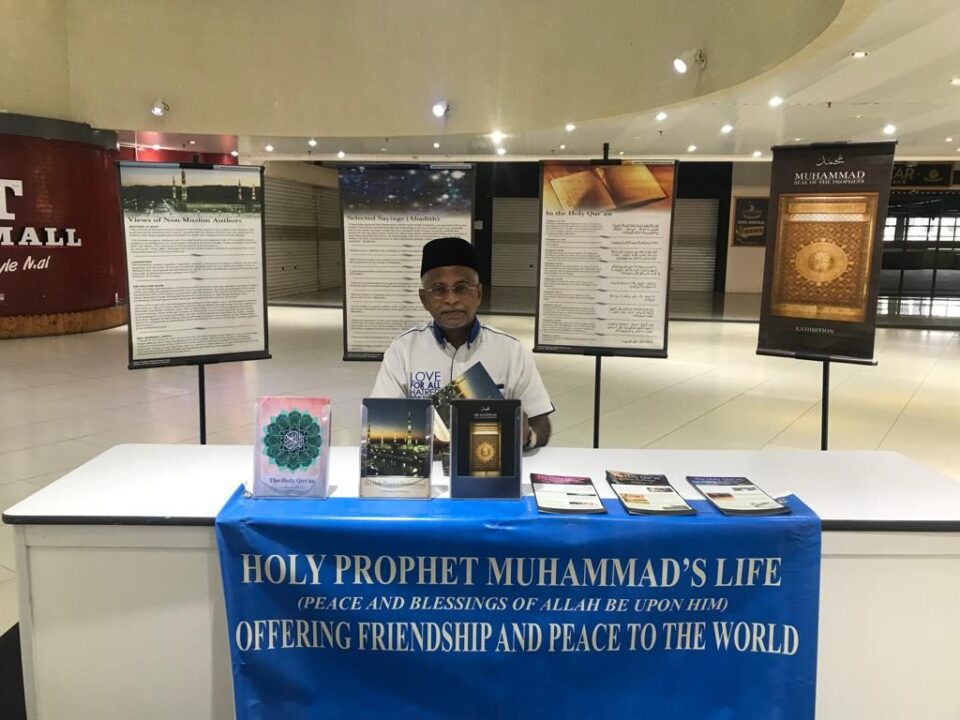 Jamaat-e-Ahmadiyya Penang, Malaysia, held an informative exhibition in Penang. This event aimed to shed light on the life and teachings of the Holy Prophet Muhammad, peace and blessings of Allah be upon him, offering a bridge of understanding to the non-Muslim community of Penang.
Set against the spacious backdrop of a well-lit hall, the exhibition showcased elegantly designed banners. The exhibition table displayed an array of pamphlets and literature, inviting attendees to learn more.
While the event was not bustling with attendees at the captured moment, its serene environment provided a quiet space for contemplation and learning.