Last Updated on 3rd April 2020
Asif M Basit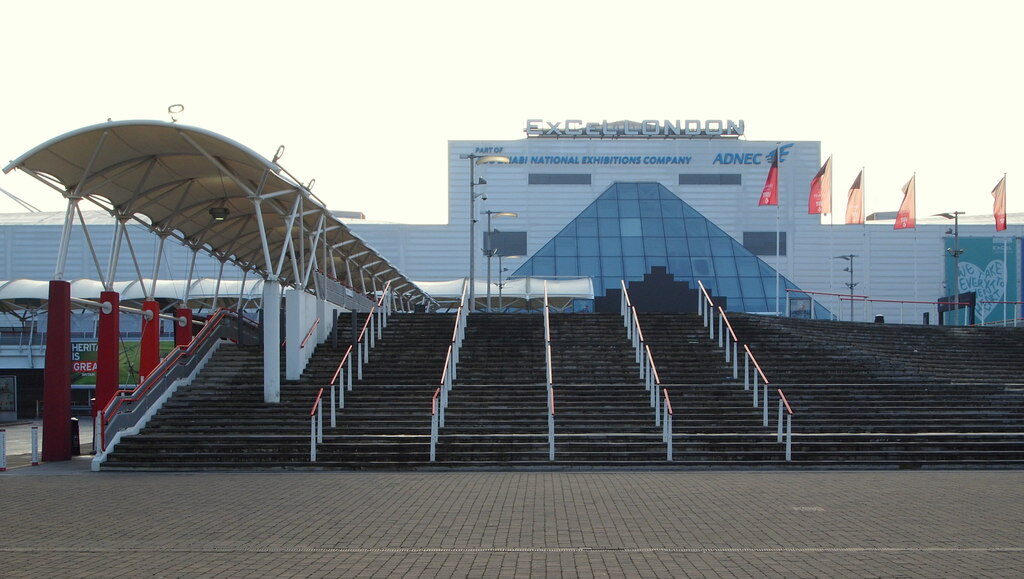 27 May is one the most significant dates on the calendar of Jamaat-e-Ahmadiyya; more so in the heart of every Ahmadi. It was on this date in 1908 that the divine institution of Khilafat was established, following the demise of the founder of the Ahmadiyya Muslim Jamaat, Hazrat Mirza Ghulam Ahmad of Qadian, peace be upon him.
What was seen by opponents as a wishful fantasy of a handful of Ahmadis – which they predicted would perish very soon – continued to flourish and become an institution working globally for the propagation of Islam and service of humanity. 100 years of challenges and obstacles, paired albeit with multiple successes and prosperity, flew by and the Jamaat witnessed a great milestone in the history of Khilafat – the centennial celebrations on 27 May 2008.
This magnificent century of the Ahmadiyya Muslim Caliphate saw its office relocate from Qadian – where it had taken birth – to a town called Rabwah in Pakistan, and later to London when Pakistan's anti-Ahmadiyya laws left no stone unturned to curb the growth of the Ahmadiyyat.
So the Caliphate and its headquarters were based in London when the time came for its centennial celebrations. Many thousands were expected to attend the event and a suitable venue had to be finalised to house this huge gathering. A number of venues were considered, but the one that seemed to be most favourable in all regards was the world-famous ExCel Exhibition Centre in the east of London.
With deals finalised and signed, those wishing to attend were informed of the venue. These ardent lovers of Khilafat-e-Ahmadiyya i.e. of humanity started making travel arrangements to be able to attend the historic event at the ExCel Centre. Who were these thousands who flocked to the ExCel Centre in the early summer of 2008?
They were Ahmadi Muslims who believe in the One God, His Prophet Muhammadsa, His Mahdi and Messiah and the chain of succession that followed the Mahdi and Messiah – the succession called Khilafat-e-Ahmadiyya-Muslimah.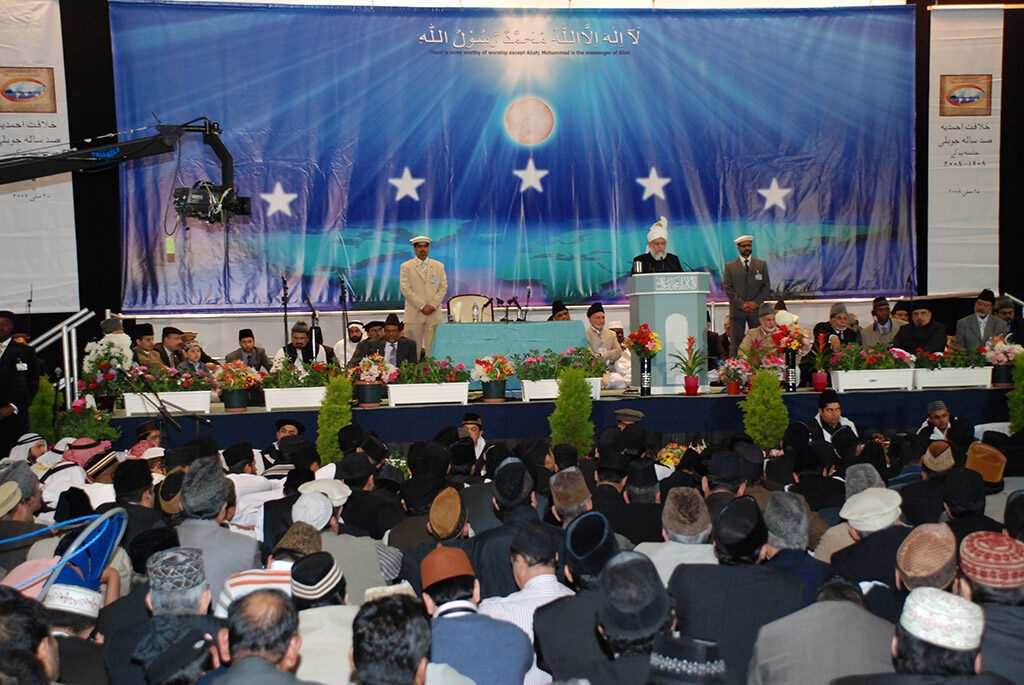 They were Ahmadis who pledge to be ready to sacrifice their life, wealth, time and honour – anything and everything – for the cause of their nation; who love the country that they live in; who believe in the teaching of Islam that saving one life is akin to saving the whole of humanity.
These 19,000 Ahmadis revived their pledge to Khilafat-e-Ahmadiyya in the ExCel Centre 12 years ago on 27 May 2008.
When news spread that the ExCel Centre had been chosen to establish a temporary hospital to treat coronavirus patients, my mind went 12 years back. It was as if I could hear the loud slogans of Allah-u-Akbar that had been raised 12 years ago in those very halls. Yes, God indeed is great. Only 9 days to set up a hospital and that too with critical care equipment! Allah-u-Akbar!
The hall that once provided spiritual care for thousands will now be providing medical care to thousands. Although we very much hope and pray that the number, in this case, does not hit thousands, but the stunning provision is in place.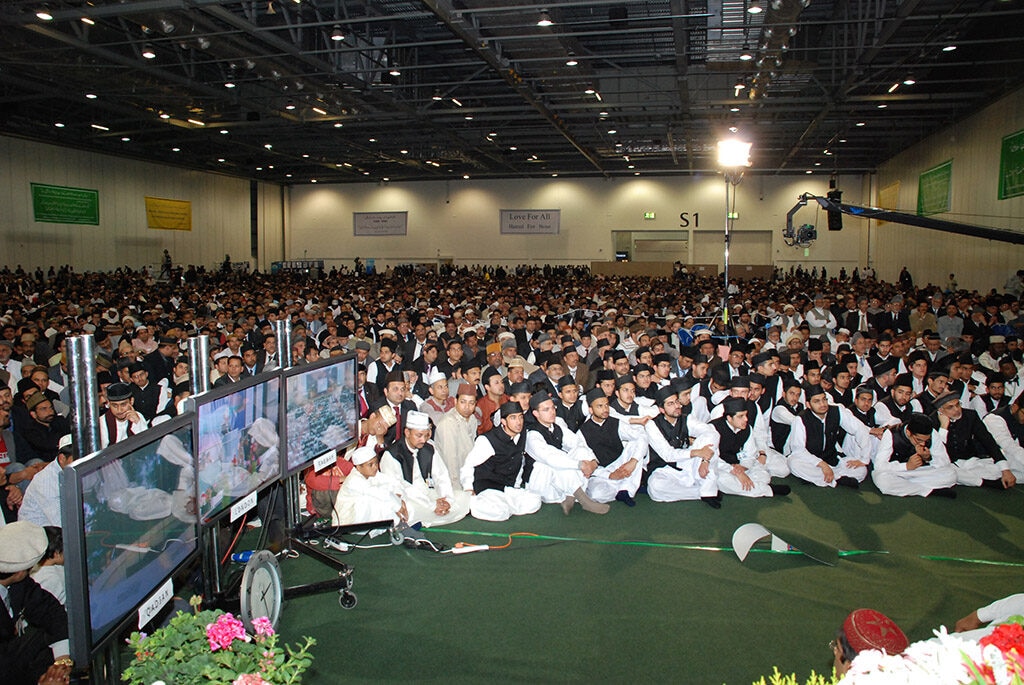 What shocked me, even more, was to see Prince Charles inaugurate the makeshift hospital from Scotland via video link. This again reminded me how, from this very hall, the Ahmadiyya Muslim Jamaat had been connected via video link to its previous headquarters in Qadian (India) and Rabwah (Pakistan). They had joined the pledge of allegiance to Khilafat – the torchbearer of humanity in this day age – live through webstream.
The intention here is not to draw conclusions. So let's end this piece by paying tribute to the NHS staff who will be working here as they look after critically ill citizens of our country; also, by reminding those who will be treated here that the man who delivered a historic address at this conference centre 12 years ago, is busy praying for them, for their families and for humanity at large – the one and only Hazrat Mirza Masroor Ahmad, the Khalifa of the worldwide Ahmadiyya Muslim Jamaat. His prayers are heard and will be heard by God Almighty.
The hospital at ExCel Centre has been, most befittingly, named Nightingale Hospital, after Florence Nightingale. Florence means to "blossom in faith".
When we recover from this pandemic, the blossoms of spring might have succumbed to the heat of summer, but we will surely all have "Florenced".