Last Updated on 2nd April 2021
Adila Yacoob, Trinidad & Tobago
During the month of March, Jalsa Masih-e-Maud Day takes place at a national level, but due to the Covid-19 restrictions, all national programmes were cancelled. Amir Sahib Jamaat-e-Ahmadiyya Trinidad, Ibrahim bin Yaqub Sahib announced that all jamaat programmes are to be held locally.
Abiding by the Covid-19 restrictions, most local jamaats managed to host their own jalsas, including Caratal, Valencia and Freeport.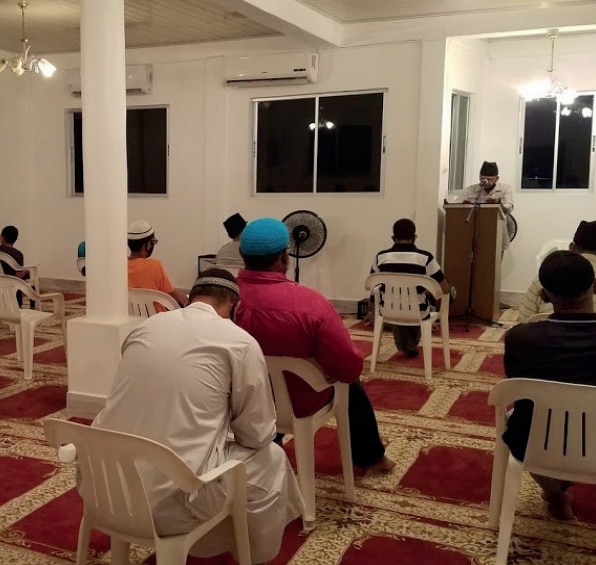 In Freeport, the Jalsa was held on 18 March 2021, at Masjid Nasir. There was a total attendance of 38 members. The programme began after the Maghrib and Isha prayers, with recitation of the Holy Quran with translation. This was then followed by a poem with its translation.
Next was Nasirat and Atfal presentations on various excerpts on the life of the Promised Messiahas, followed by the concluding address on "The significance of the Promised Messiah Day in the history of Islam", by our muallim, Nasir Yacoob Sahib.
The programme concluded with silent prayer, and refreshments were also served. Alhamdulillah, it was a very successful event.
May Allah the Almighty enable us to follow the footsteps of the Promised Messiahas and to fulfil the pledge which we all made at the hand of Hazrat Khalifatul Masihaa. Amin