A glimpse into the rich history of the Ahmadiyya Muslim Jamaat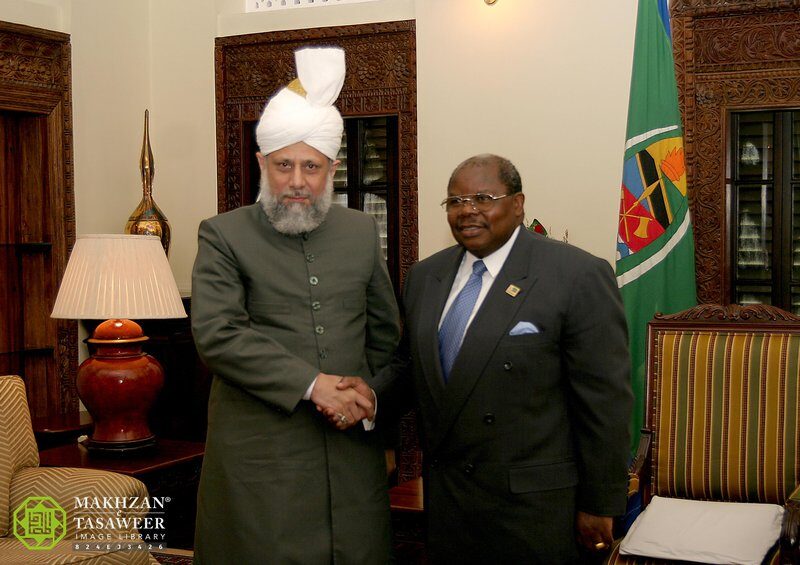 12 May 1907: On this day, an important session for the general public was held in Qadian for raising awareness of the establishment of peace. Hazrat Mirza Bashiruddin Mahmud Ahmadra presided over the event on the instructions of the Promised Messiahas. Hazrat Hakim Maulvi Nuruddinra also made an important speech on the topic of the gathering. (Tarikh-e-Ahmadiyyat, Vol. 2, p. 494)
12 May 1954: On this day, Hazrat Musleh-e-Maud'sra statement was recorded at the court in Lalian (a town near Rabwah), in connection with the assassination attempt made on him. A total of 12 statements, including those from various other people, were also recorded. (Tarikh-e-Ahmadiyyat, Vol. 16, p. 267)
12 May 1970: On this day, the then governor-general of Sierra Leone hosted a reception in honour of Hazrat Khalifatul Masih IIIrh, which was also attended by various dignitaries of the country, including ministers and foreign ambassadors. (Tarikh-e-Ahmadiyyat, Vol. 26, p. 67)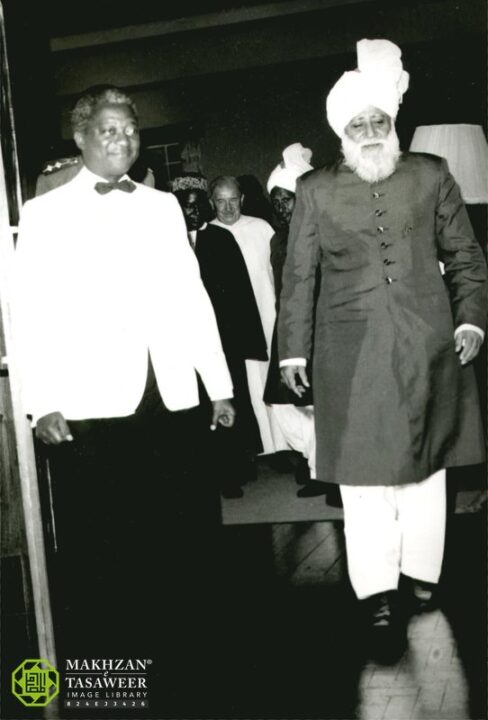 13 May 2005: On this day, during his visit to Tanzania, Hazrat Khalifatul Masih Vaa delivered his Friday Sermon at the Salam Mosque. On the same day, Frederick Sumaye, the then Prime Minister of Tanzania, had a meeting with Huzooraa. (Al Fazl International, 10 June 2005, p. 13)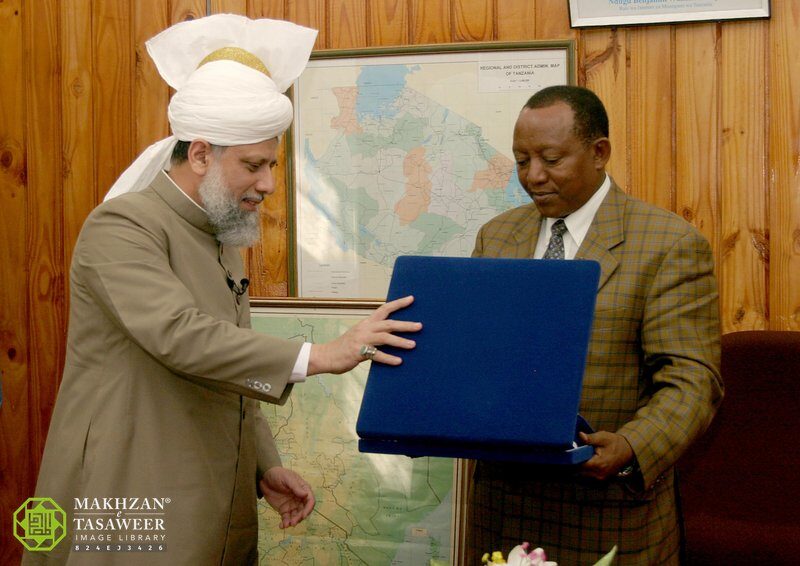 13 May 2006: On this day, Hazrat Khalifatul Masih Vaa addressed the closing session of Jalsa Salana Japan. After the Jalsa, Japanese guests had the privilege of meeting Huzooraa. (Al Fazl International, 30 June 2006, pp. 12-13)
14 May 1924: Hazrat Musleh-e-Maudra received an invitation from the organisers of the Wembley Conference, London. On this day, Huzoorra wrote a detailed letter to the Jamaat for mutual consultation and explained the background and different aspects of the proposed tour.
Huzoorra wrote that people from many walks of life were scheduled to attend and "in relation to this conference, it is said that even in the next 100 years, it will be difficult for the English people to hold an event of this calibre." (Tarikh-e-Ahmadiyyat, Vol. 4, p. 423)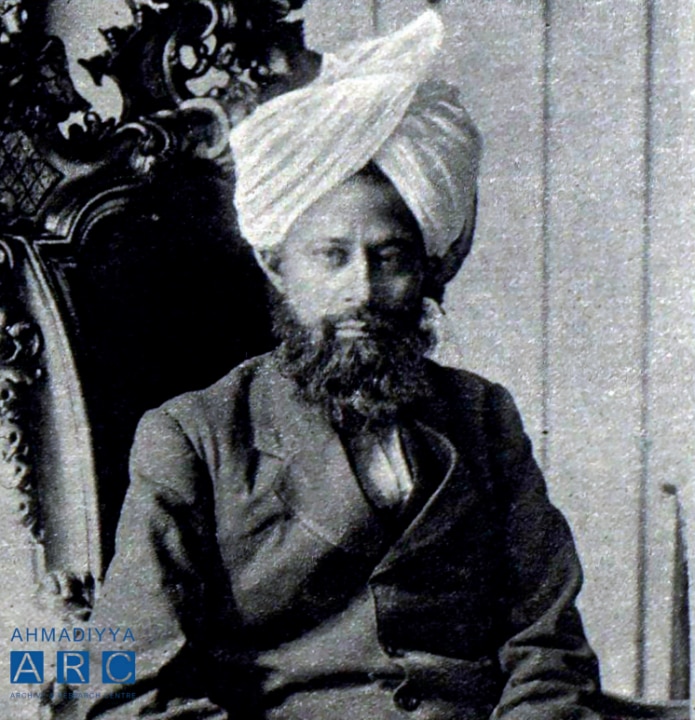 14 May 2005: On this day, the then-president of Tanzania had the privilege of meeting Hazrat Khalifatul Masih Vaa. Also, on this very day, Huzooraa travelled about 200 kilometres from Dar es Salaam to Morogoro where he was warmly welcomed by Ahmadis. There, Huzooraa inspected Jamia Ahmadiyya and many other sites.
At the end of this busy day, Huzooraa attended a dinner to which dignitaries of the area and government officials were invited. (Al Fazl International, 17 June 2005, p. 16)
15 May 1908: On this day, Sir Fazl-i-Hussian, the renowned politician of British India, paid a visit to the Promised Messiahas in Lahore. ("Coming from every distant track: Sir Mian Fazl-i-Husain meets with the Promised Messiah", Al Hakam, 18 March 2022, Issue 209, pp. 12-13)
15 May 1908: On this day, The Promised Messiah'sas book Chashma-e-Ma'rifat was published from the Anwar-e-Ahmadiyya Machine Press, Qadian.
15 May 2005: On this day, during his tour of Tanzania, Hazrat Khalifatul Masih Vaa inaugurated a mosque in Chalinze, held a meeting with missionaries of Tanzania and also addressed a press conference in addition to attending a dinner that evening. (Al Fazl International, 17 June 2005, pp. 11-12)
16 May 1878: Munshi Gurdiyal, a teacher in a middle school in Chiniot, Punjab wrote an article in Aftab-e-Punjab, which was published on this date. In it, he dealt with the Samajist belief regarding all souls being uncreated. As he addressed Prophet Ahmadas in his article, Huzooras wrote a reply which silenced the Munshi forever. (Purani Tahrirein, Ruhani Khazain, Vol. 2, p. 46a)
16 May 1924: Hazrat Musleh-e-Maudra conducted a shura on this day after the Asr prayer at the Mubarak Mosque, Qadian and discussed with representatives the invitation received from the Wembley Conference. This was the first ever proposed long-distance journey of any Khalifatul Masih out of the Indian subcontinent.
Al Fazl reported that on 16 May, after the Asr prayer, Hazrat Khalifatul Masih IIra called an open sitting of the Majlis-e-Shura in which every Ahmadi had the opportunity to give his view. At last, voting was held on that matter and the votes in favour of the matter were far more than the votes against it. Huzoorra stated that he would not disclose his view until the viewpoints of the other Jamaat members living outside Qadian had been received. (Tarikh-e-Ahmadiyyat, Vol. 4, p. 423)
16 May 1947: Delhi's newspaper "Riasat" commented in its editorial that Ahmadis were supporting the Pakistan Movement, but soon after the creation of Pakistan, the [non-Ahmadi] Muslims would start treating them exactly as the Afghan government had treated them in the past. Upon this, during his speech on 16 May 1947, Hazrat Musleh-e-Maudra stated that in a situation like this, a divine community which is purely based on religion, morals, and justice, will keep in mind the rights of the people while making any decision, rather than seeking its own benefit:
"No matter in what way Muslim Leaguers treat us after the formation of Pakistan, whether they treat us the same as Kabul, or even with more severity, the question right now is, who is right in this dispute between Hindus and Muslims, and who is wrong. […] It is our obligation to help the oppressed nation, no matter if they kill us or harm us." ("Hazrat Mirza Bashiruddin Mahmud Ahmad'sra services to the Muslim cause: Guidance and support to leaders of the Pakistan Movement", Al Hakam, 5 March 2021, Issue 155, pp. 20-23)
17 May 1908: On this day, whilst in Lahore, the Promised Messiahas invited dignitaries of the town to his place. A meal was served and the Promised Messiahas spoke to the gathering. Hazrat Hakim Maulvi Nuruddinra also delivered a speech. (Tarikh-e-Ahmadiyyat, Vol. 2, p. 530)
17 May 1989: On this day, the Zurich University Council held a reception in honour of Hazrat Khalifatul Masih IVrh. Huzoorrh addressed a press conference and delivered a lecture at the University as well. (Silsila-e-Ahmadiyya, Part 4, p. 855)
17 May 2005: On this day, Hazrat Khalifatul Masih Vaa arrived in Uganda from Tanzania. Huzooraa also addressed a press conference. Many officials had the opportunity to meet with Huzooraa. (Al Fazl International, 24 June 2005, pp. 10-16)
18 May 2005: Hazrat Khalifatul Masih Vaa visited an Ahmadiyya School in Mbiko, Uganda. (Al Fazl International, 24 June 2005, pp. 10-11)