14 January 1929: Sir Geoffrey Fitzhervey de Montmorency, Governor of Punjab met with Hazrat Musleh-e-Maudra.
The governor was very impressed with the educational development of the Ahmadiyya Jamaat. On one occasion, he is reported to have said, "For a community that is relatively small and has limited financial resources, significant progress has been made in terms of education." (Tarikh-e-Ahmadiyyat, Vol. 5, p. 124)
14 January 1955: Hazrat Dr Faiz Ali Sabirra, companion of the Promised Messiahas passed away. He was born in 1876, did bai'at in 1900 and migrated to Qaidan in 1902. He assisted Hazrat Munshi Muhammad Afzalra to launch the newspaper Al Badr in the early days of the Jamaat.
For some time, the management of Qadian's Langar was also entrusted to him. Hazrat Dr Faiz Ali Sabirra also worked in Makran (Baluchistan) and the state of Bahawalpur where he was in-charge of the army medical office and dispensary.
In view of his honesty and goodness, he was also appointed as the medical officer of the palace of Nawab Bahadur Sadiq Muhammad Khan V of Bahawalpur State.
Hazrat Dr Faiz Ali Sabirra was buried in Bahishti Maqbarah, Rabwah. (Tarikh-e-Ahmadiyyat, Vol. 17, p. 200)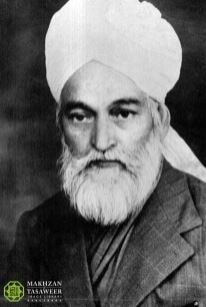 14 January 1979: Hazrat Chaudhry Ali Muhammadra BA BT, companion of the Promised Messiahas, passed away. Hazrat Sahibzada Mirza Nasir Ahmadrh, Hazrat Choti Apa (Hazrat Syeda Maryam Siddiqa) and Hazrat Mehr Apa (Hazrat Syeda Bushra Begum) were among his students.
He was the first person in Qadian who had obtained the degree of BT, due to which he became known as BT. After dedicating his life to the service of religion, he was able to serve from 1913 to 1974.
He was born in 1892 in a village in Ludhiana. On 3 August 1907, he pledged allegiance. In 1920, he served as the private secretary to Hazrat Khalifatul Masih IIra for about six months. He also served as the editor of The Review of Religions. In 1977, his book, In the Company of the Promised Messiah, was published which became very popular.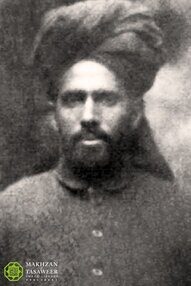 15 January 1934: The 1934 Nepal-Bihar earthquake was one of the worst earthquakes in the history of Nepal and Bihar, India. This 8.0 magnitude earthquake occurred on this date at 2:28 pm and caused widespread damage in northern Bihar and Nepal.
In fact, the Promised Messiahas, on 20 April 1907, saw in a vision:
"I received a revelation this morning. First, I saw in my dream that I was in the big mosque and my son Bashir Ahmad was with me. He pointed to the East, slightly towards North, and said, 'The earthquake has gone in that direction.'"
Hazrat Mirza Bashir Ahmadra wrote an article about this sad calamity, highlighting the scores of prophecies about heavenly signs in favour of the Promised Messiah'sas claims. The Jamaat took part in humanitarian efforts conducted after the earthquake. (Tarikh-e-Ahmadiyyat, Vol. 6, p. 174)
15 January 1956: Hazrat Mirza Bashir Ahmadra recorded a message using an audio recorder upon the request of Chaudhry Anwar Ahmad Kahlon Sahib, Amir of Dhaka Jamaat. He recorded, in his voice, some of the prophecies of the Promised Messiahas. His words were also published in Al Fazl. (Al Fazl, 24 January 1956)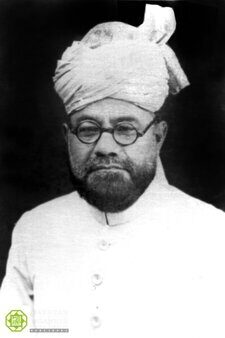 16 January 1935: A devout Ahmadi, Sheikh Ahmad Furqani Sahib was martyred in Iraq.
He lived in his village of Loa Kirkuk, about 200 miles from Baghdad. He had pledged allegiance about ten years before his martyrdom. Opponents of Ahmadiyyat had boycotted him and continued to oppress him.
The news of his martyrdom had reached Hazrat Musleh-e-Maudra through a letter from an Ahmadi youth, Alhaj Abdullah Sahib, who, after living in Qadian for a long time and completing his religious education, was assigned to preach Ahmadiyyat in Arab countries. (Khutbat-e-Tahir, Bab Shahadat, Chapter of martyrdom, p. 35)
16 January 1935: Hazrat Malik Altaf Khanra, companion of the Promised Messiahas, passed away. Originally from Charsadda, Peshawar, he did bai'at in 1908.
He was a pious man who experienced the nearness of Allah through dreams and visions. He endured many hardships for the sake of his faith. On his demise, Al Hakam (Urdu) wrote, "A wali [saint] of our Jamaat has passed away." (Tarikh-e-Ahmadiyyat, Vol. 7, p. 274)
16 January 1949: Sakhi Mang Sahib was martyred in Kashmir on this date. He converted to Ahmadiyyat at a young age in 1933. He was a volunteer in the Furqan Battalion when he was travelling in a truck with his comrades on the night of 16-17 January. The truck fell into a ditch and he was martyred in the accident. (Khutbaat-e-Tahir, Babat Shuhada, p. 85)
17 January 1914: The illness of Hazrat Hakim Maulvi Nuruddin, Khalifatul Masih Ira worsened and reached a critical level. However, despite the intensity of his deteriorating health, he continued delivering lectures on the Holy Quran and Sahih al-Bukhari.
Huzoorra even said, "Due to my frailty, sometimes when I must work while lying down, even then if I find a new book, I cannot set it aside without finishing it." (Tarikh-e-Ahmadiyyat, Vol. 3, p. 501)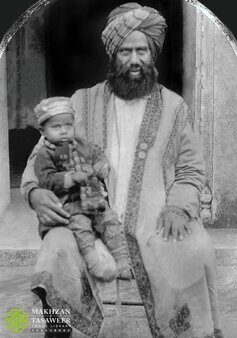 17 January 1958: A Christian bishop commissioned in Delhi, India visited Qadian. During his visit he was given a welcome by Jamaat members. He was given various literature of the Jamaat which he happily accepted. Since he was Bengali, Bengali members of the Jamaat spoke with him in Bengali.
18 January 1977: A companion of the Promised Messiahas, Hazrat Maulana Abdur Rahman Juttra, then amir of Jamaat Qadian and nazir-e-ala, passed away. He was born in 1893 and received the honour of visiting and pledging allegiance to the Promised Messiahas in 1903. In the same year, under the guidance of Hazrat Sheikh Hamid Alira (who was also his maternal uncle, who later became his father-in-law, came to Qadian as a teenager for education and after acquiring knowledge, he settled there.
Although he was residing in a boarding house, he stayed in the house of the Promised Messiahas and enjoyed the kind treatment of Hazrat Amma Janra.
Hazrat Maulana Abdur Rahman Jutt'sra whole life was full of service to religion and service to humanity. He was a well-educated teacher. He was well-versed in Arabic literature and Islamic jurisprudence. He also had the honour of teaching Hazrat Sahibzada Mirza Nasir Ahmadrh.
Hazrat Maulana Sahibra served in many capacities for 63 years. During the partition of the Indian subcontinent, he preferred to stay in Qadian. Therefore, Huzoorra promoted him to the position of amir-e-muqami in Qadian and then to the important post of nazir-e-ala, which he carried out till his last breath with a great degree of integrity and responsibility.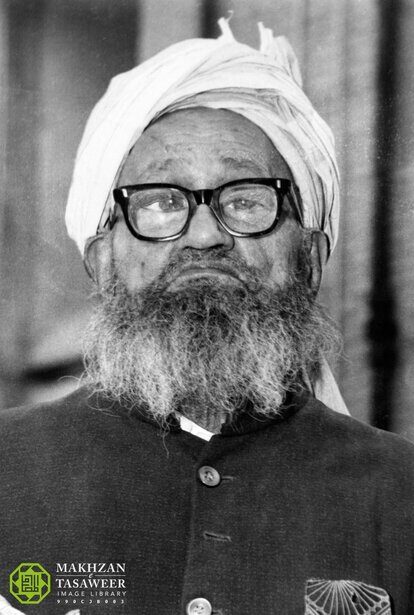 19 January 1933: On this date, a ship that Hazrat Sir Chaudhry Zafrulla Khanra was aboard, dropped its anchor on the shores of Mumbai after successfully sailing from England. Apart from Ahmadis, some other famous Muslim personalities also greeted him at the port. On 22 January, he arrived in Qadian. He was returning after effectively proving the case of the political rights of the Muslims in India during the third Round Table Conference held in London. Hazrat Musleh-e-Maudra received Hazrat Chaudhry Sir Zafrulla Khanra in Qadian along with hundreds of Ahmadis from Qadian. He performed two rak'aat of nawafil in Masjid Mubarak, then prayed at Bahishti Maqbarah and had a meal with Huzoorra, before leaving for Lahore. (Tarikh-e-Ahmadiyyat, Vol. 6, p. 96)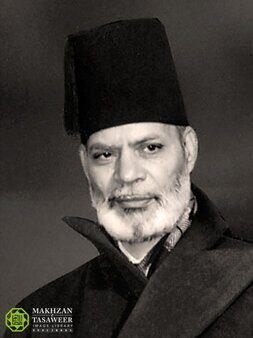 19 January 1954: A court of inquiry for the investigation of the disturbances against the Jamaat in Punjab took the statement of Hazrat Sir Chaudhry Muhammad Zafrulla Khanra. In this statement, he dispelled many misconceptions spread in the country about Jamaat-e-Ahmadiyya. Essential parts of this statement can be read on pages 420 to 432 of volume 15 of Tarikh-e-Ahmadiyyat.
20 January 1956: Hazrat Musleh e Maudra, in his Friday sermon, urged members of the Jamaat to read the books of the Promised Messiahas carefully. Huzoorra directed Sadr Anjuman to take suitable measures to ensure the preservation and protection of the clothes and relics that belonged to the Promised Messiahas. (Tarikh-e-Ahmadiyyat, Vol. 17, p. 385)
20 January 1966: Hazrat Khalifatul Masih IIIrh addressed the first class of muallims (missionaries) of Waqf-e-Jadid. (Tarikh-e-Ahmadiyyat, Vol 23, p. 448)