A glimpse into the rich history of the Ahmadiyya Muslim Jamaat

18 August 2007: On this day, Hazrat Khalifatul Masih Vaa began his journey to France, the Netherlands, and Germany. The delegation departed from the Fazl Mosque and offered Zuhr and Asr prayers at Calais Port. Upon reaching the Baitus Salam mission house in Paris, Huzooraa led Maghrib and Isha prayers. Before leading the prayers, Huzooraa also inspected the mosque that was under construction within the premises of the mission house. (Al Fazl International, 7 September 2007, p. 16)
19 August 1962: On this day, Hazrat Nawab Amatul Hafeez Begumra, daughter of the Promised Messiahas, arrived in Hamburg, Germany, during her visit to Europe. At the airport, she was warmly welcomed by Ahmadis living in West Germany. Her visit was prominently featured in major German newspapers.
Chaudhry Abdul Latif Sahib, a missionary at the time, remarked that Hazrat Nawab Amatul Hafeez Begum'sra visit catalysed significant discussions about Islam in the German press. He said that the Christian objection that Islam does not give any status to women was widely refuted.
Chaudhry Abdul Latif Sahib further elaborated, "I specifically emphasised [to the media] that Hazrat Begum Sahiba laying the foundation stone for the mosque being constructed in Zurich stands as a testament to the elevated status of women in Islam." (Tarikh-e-Ahmadiyyat, Vol. 21, pp. 451-455)
20 August 1904: On this day, the Promised Messiahas departed on his journey to Lahore, during the course of which, he delivered the historic lecture now famously known as Lecture Lahore. (Tarikh-e-Ahmadiyyat, Vol. 2, p. 349)
21 August 1924: On this day, during his tour of Europe, Hazrat Musleh-e-Maudra arrived in France. He left Rome, Italy, by train on the evening of 20 August, and arrived in Paris on 21 August at 9am. From there, Huzoorra changed trains and arrived in the French city of Calais at 1:30 in the afternoon. (Tarikh-e-Ahmadiyyat, Vol. 4, p. 446)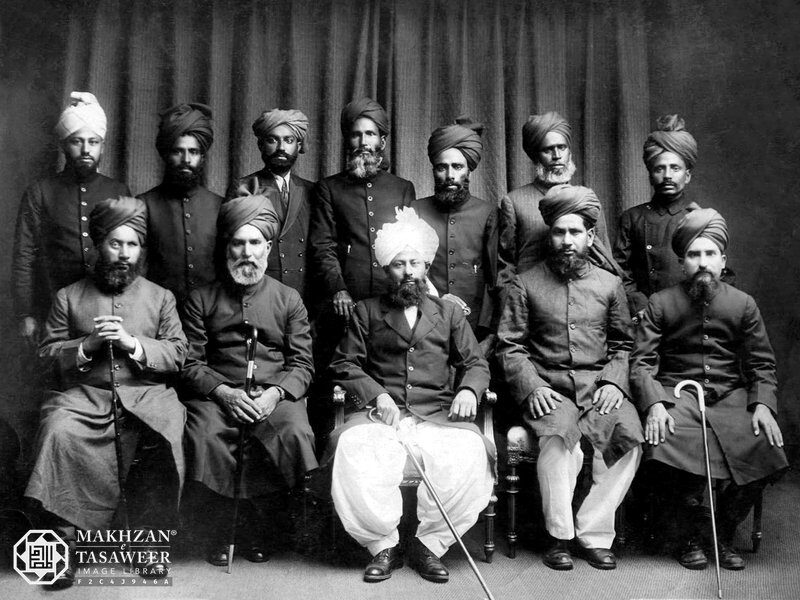 Hazrat Bhai Abdur Rahman Qadianira has written in his diary of this journey:
"The green and lush scenery during the route from Rome to Paris and from Paris to Calais is one that I cannot describe in words. […] Along the way, tunnels came in abundance; however, on the border of Italy and France came a huge tunnel that was 11 miles long and was dug beneath a mountain, half of which was in Italy and the other half in France. (Safar-e-Europe 1924, p. 163)
21 August 1949: On this day, Hazrat Musleh-e-Maudra addressed a reception held in his honour at the York House in Quetta, Pakistan, on "Islam aur Maujooda Maghribi Nazriay" i.e., Islam and Contemporary Western Ideologies.
For more details, see "The West is recognising the wisdom of Islamic teachings: Hazrat Musleh-e-Maud's address at a reception in Quetta, Pakistan, 1949" (Al Hakam, 16 December 2022, Issue 248, pp. 14-15)
21 August 1992: Hazrat Khalifatul Masih IVrh established Muslim Television Ahmadiyya (MTA) International. This satellite-based channel broadcast its first programme on this day, 21 August 1992 from London. It started with a weekly one-hour programme broadcasting the Friday Sermon. (Silsila Ahmadiyya, Part 4, p. 871)
21 August 2017: On this day, Hazrat Khalifatul Masih Vaa inaugurated the Baitus Samad Mosque in Giessen, Germany. ("New Ahmadiyya Mosque opened in Giessen by Head of Ahmadiyya Muslim Community", www.pressahmadiyya.com)
22 August 1924: During his 1924 tour of Europe, on this day, Hazrat Musleh-e-Maudra reached London's Victoria Station, where he was received by Ahmadis. On this occasion, Huzoorra also led everyone in a silent prayer. (Tarikh-e-Ahmadiyyat, Vol. 4, p. 446)
23 August 1897: On this day, the court of Captain Douglas, after completing its proceedings, declared the Promised Messiahas not guilty. The Judge dismissed the charges of attempted murder levelled by a prominent Christian missionary, Henry Martyn Clarke. Hazrat Ahmadas was present in court when the verdict was announced. (Tarikh-e-Ahmadiyyat. Vol. 1, p. 633)
24 August 1899: The Promised Messiah'sas book Sitara-e-Qaisariya (Star of the Empress) was published in Zia-ul-Islam Press, Qadian, on this day. The Promised Messiahas highlighted the worldly and materialistic advancements and bounties prevailing during the reign of the Queen. (Tarikh-e-Ahmadiyyat, Vol. 2, p. 61)
24 August 2007: During his Friday Sermon on this day in the Netherlands, Hazrat Khalifatul Masih Vaa addressed the statement of Geert Wilders against Islam, the Holy Quran and the blessed character of the Holy Prophetsa. Geert Wilders had said that in the Holy Quran, Muslims were incited to commit violence against Christians, Jews and apostates. Mr Wilders also demanded a ban on the Holy Quran.
After mentioning the natural calamities that were prevalent in the world, Huzooraa said that the only solution to save the world from these calamities was to turn to God. Huzooraa advised members of the Jamaat that it was their duty to call everyone towards the One God and to convey to them the true teachings of Islam.