18 June 1913: On this date, the first issue of Al Fazl was published. Hazrat Mirza Bashiruddin Mahmud Ahmad'sra resolve and strong will was manifested through this initiative. The name "Al Fazl" was granted by Hazrat Khalifatul Masih Ira.
Some fortunate people came forward and contributed towards this blessed project. Among them were Hazrat Nawab Muhammad Ali Khanra and Hazrat Mirza Bashiruddin Mahmud Ahmad'sra first wife, Syeda Umm-e-Nasir Sahiba, who donated her daughter's precious jewellery, to fulfil the basic needs of the newspaper. This blessed daughter was the mother of Hazrat Mirza Masroor Ahmad, Khalifatul Masih Vaa.
Huzoor'sra wife, Syeda Umm-e-Nasir Sahiba, donated her jewellery to be sold. Huzoorra himself went to Lahore and sold that jewellery for 475 rupees. With regard to this, Huzoorra stated, "God Almighty instilled this tahrik in my wife's heart, just like He did in the heart of Hazrat Khadijara to help the Holy Prophetsa."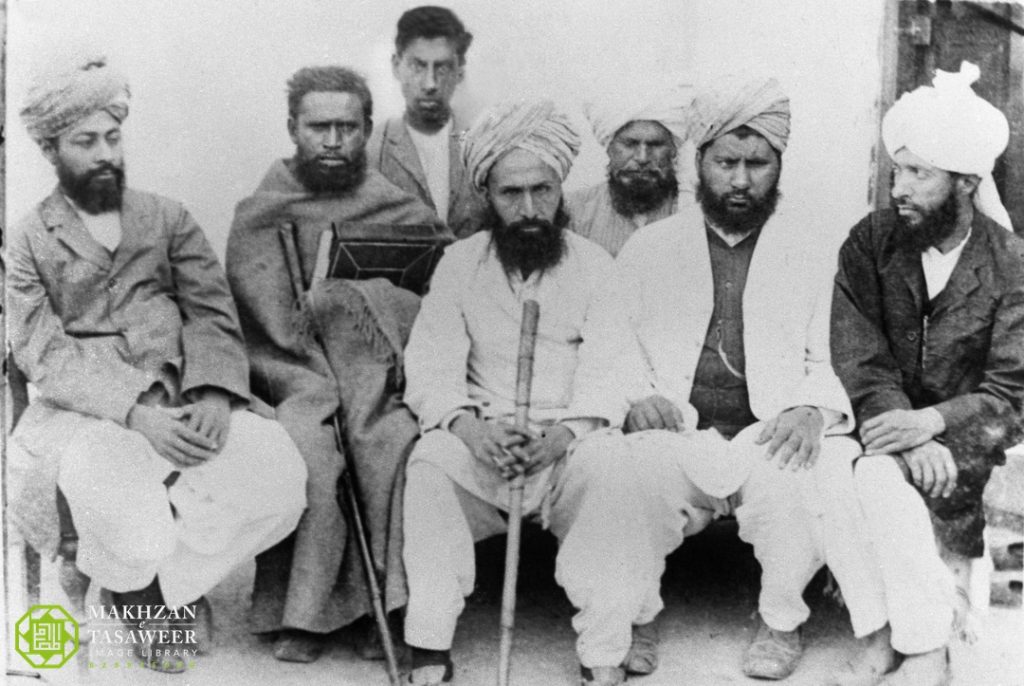 19 June 1944: Hazrat Musleh-e-Maudra explained the importance of learning Arabic. Huzoorra said that to create an interest in Arabic among men and women and to enable them to converse in this language, it was necessary that a magazine be published to help in this cause. Huzoorra stated that the Promised Messiahas also suggested some Arabic phrases that should be included as part of our everyday vocabulary, which Huzoorra said that he had published in Tash-heez-ul-Azhan.
21 June 1913: Hazrat Khalifatul Masih Ira announced the nikah of his son, Sahibzada Abdul Haye Sahib, with Fatima Sahiba, daughter of Hazrat Maulvi Syed Sarwar Shahra. The dowry was 2,000 rupees.
21 June 1950: Hazrat Pir Manzur Muhammadra passed away. He had beautiful handwriting and had the privilege of handwriting the first copy of many of the Promised Messiah'sas books. Hazrat Pir Sahibra introduced the unique system to teach children how to read the Quran, Qaida Yassarnal Quran.
Hazrat Pir Manzur Muhammadra was born in 1866 in Ludhiana to Hazrat Sufi Ahmad Jan. Hazrat Sufi Sahib had a long and unique relationship with the Promised Messiahas and he believed him to be appointed by Allah.
Hazrat Pir Manzur Muhammad Sahib's mother was Qamar Jan Sahiba, who passed away on 13 January 1916 and was buried in Bahishti Maqbarah. Her Wasiyyat number was 120.
Hazrat Pir Manzur Muhammadra had the privilege of meeting the Promised Messiahas for the first time in 1884 in Ludhiana. On 6 February 1892, he did bai'at in Lahore. At that time, he was working as a clerk in the education department in Jammu, a job he acquired through Hazrat Hakim Maulvi Nuruddinra. When Hazrat Hakim Maulvi Nuruddinra left his job in Jammu and came to Qadian, Hazrat Pir Manzur Muhammadra also came to Qadian for permanent residence. Here, he learned how to write so that he could help in the writings of the Promised Messiahas. Hazrat Ahmadas included him and his family in his list of 313 companions and mentioned him in the appendix of Anjam-e-Atham.
22 June 1957: On 22 June 1957, Hazrat Sir Zafrulla Khanra inaugurated the first Ahmadi mosque in Hamburg, Germany. Many distinguished guests participated in the ceremony from England, Holland, Switzerland and Sweden, including journalists and press and television representatives.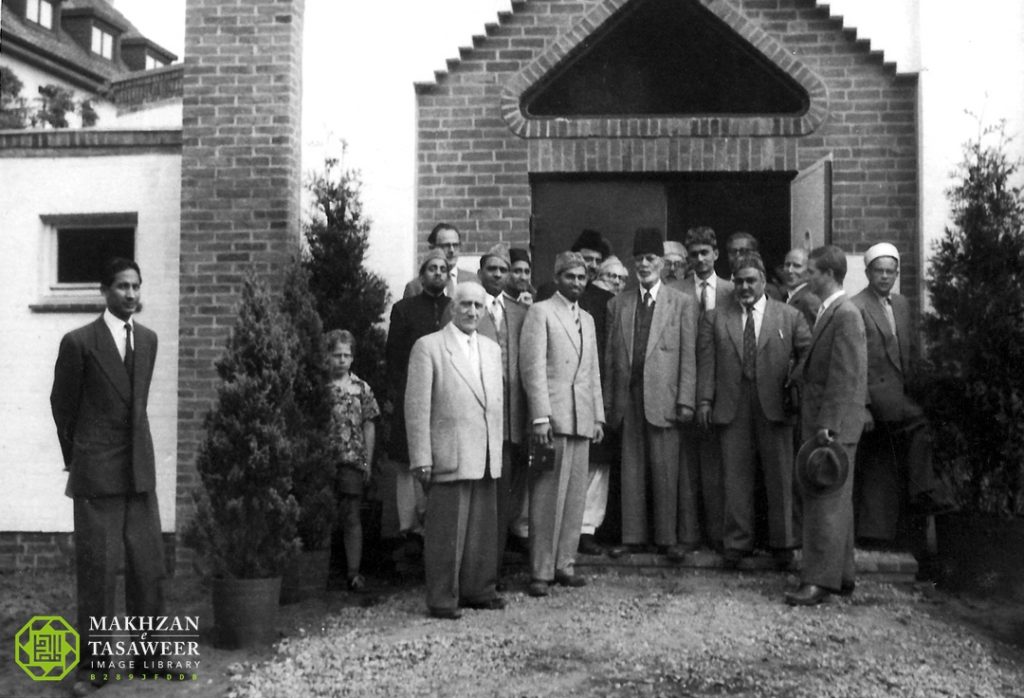 Sahibzada Mirza Mubarak Ahmad Sahib read out the following message of Hazrat Musleh-e-Maudra:
"Brothers from Germany,
"Assalamu alaikum wa rahmatullahi wa barakatuhu.
"I am sending my son, Mirza Mubarak Ahmad, to participate in the opening of the mosque in Hamburg. The inaugural ceremony will be done by Chaudhry Muhammad Zafrulla Khan Sahib, but Mirza Mubarak Ahmad will attend this as my representative.
"It is my intention to inaugurate mosques in some other cities of Germany as well, one after another. It is hoped that Mirza Mubarak Ahmad will meet with Maulvi Abdul Latif Sahib to form schemes in this regard so that the mosques may be built soon. May Allah enable the German nation to accept Islam soon."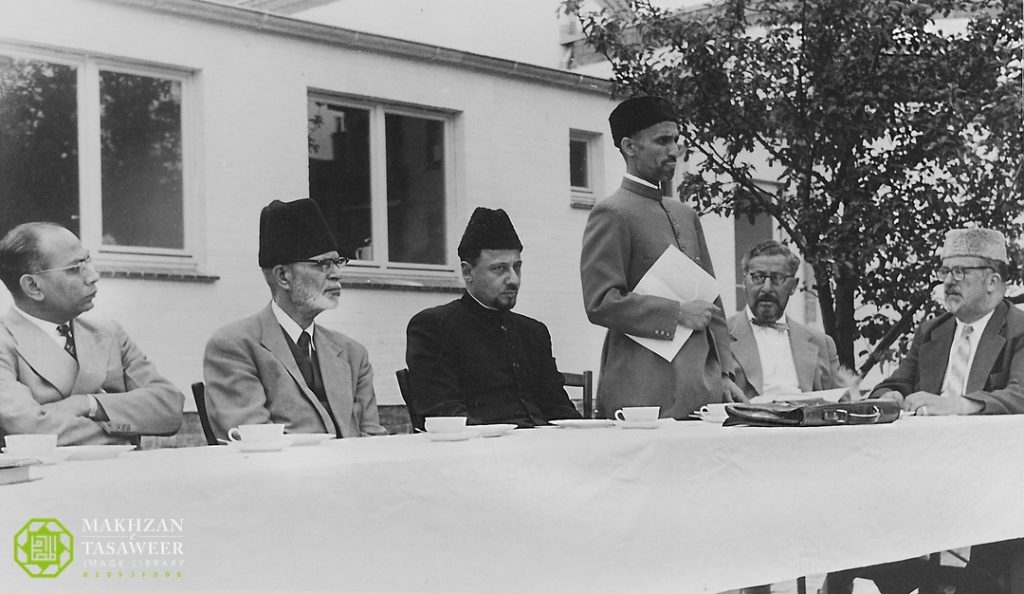 23 June 1964: On 23 June 1964, newspapers published a story that the government of West Pakistan had seized copies of the Promised Messiah'sas book, Eik Ghalati ka Izala. This book was confiscated on 17 June 1964 through the orders of government officials of Pakistan. This ban was lifted on 16 August.
Hearing this news, Ahmadis around the world became worried. Therefore, Al Fazl raised its voice against this through a special article and demanded from the government to take back this order immediately.
On 1 July, a delegation led by Hazrat Maulana Jalaluddin Shamsra met with the home secretary of the West Pakistan government. On 28 July, a delegation led by Mirza Abdul Haq Sahib met with the governor of Punjab and presented the Jamaat's point of view.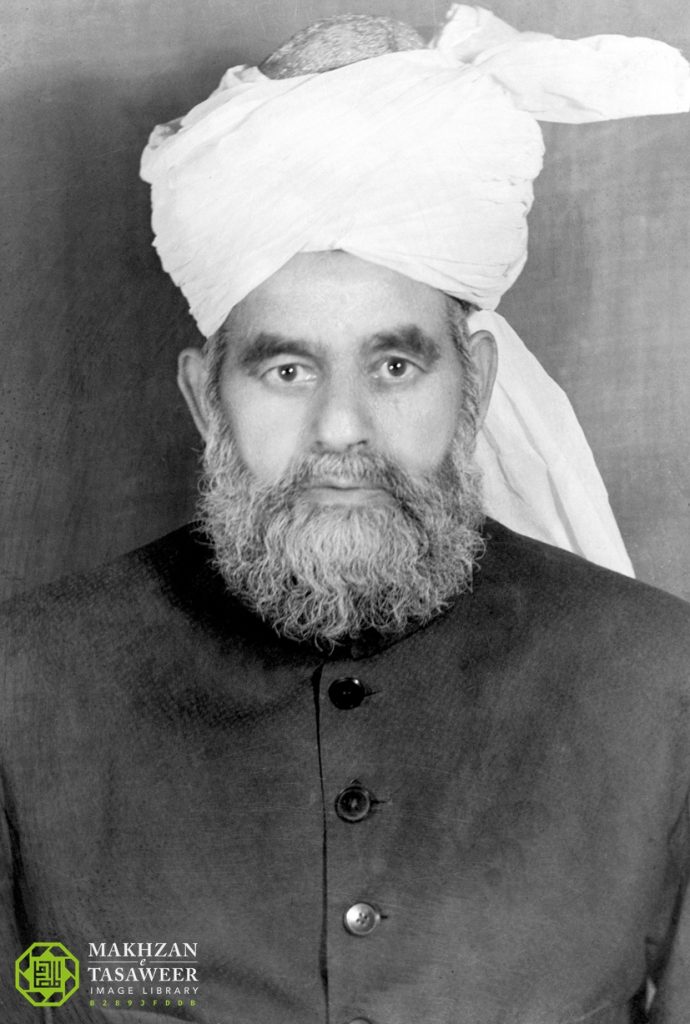 This delegation, which was approved by Hazrat Musleh-e-Maudra, also included Sheikh Bashir Ahmad Sahib Advocate, former Judge West Pakistan High Court Lahore; Sahibzada Mirza Rafi Ahmad Sahib, Sadr Majlis Khuddam-ul-Ahmadiyya Markaziyyah; Hazrat Mirza Tahir Ahmad Sahibrh, then Nazim Waqf-e-Jadid; Maulana Abul Ata Sahib, former missionary to the Arab world; Maulana Sheikh Mubarak Ahmad Sahib, former Missionary-in-Charge East Africa; Chaudhry Anwar Hussain Sahib Advocate, Amir Jamaat-e-Ahmadiyya Sheikhupura; Dr Abdur Rahman Sahib Siddiqui, Amir Jamaat-e-Ahmadiyya Hyderabad; Sufi Abdul Ghafur Sahib, former missionary to America, and Mirza Lutf-ur-Rahman Sahib, former missionary to Germany.
Then, after listening to the Jamaat's argument and the reality, the government lifted this ban.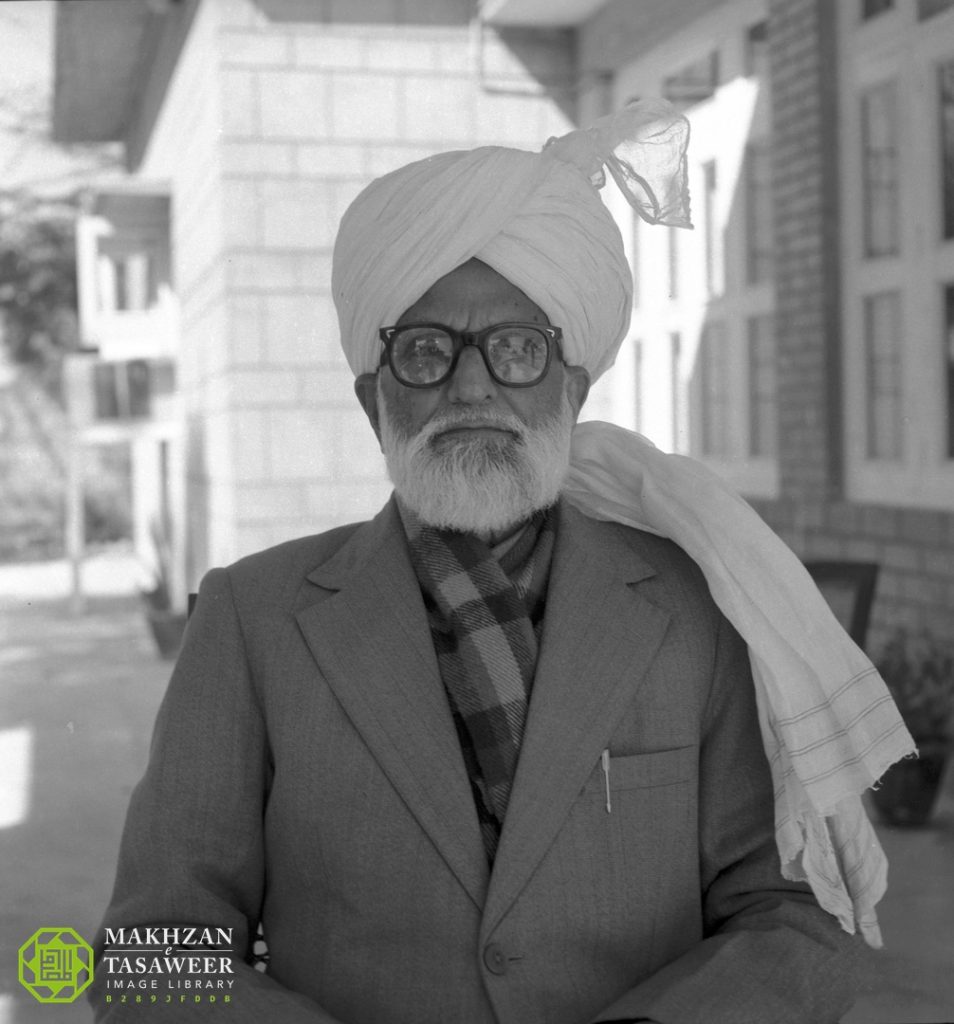 23 June 1929: Hazrat Hafiz Roshan Alira passed away. He was a saintly individual and among the stalwart scholars of the Ahmadiyya Jamaat. Two of his renowned students were Hazrat Maulana Jalaluddin Shams Sahib and Hazrat Maulana Abul Ata Sahib. He was known for reciting the Holy Quran in a very melodious voice. He accompanied Hazrat Musleh-e-Maudra in his journey to Europe in 1924.
He was only 45-46 years old at the time of his demise. The Janaza prayer was offered by Hazrat Maulvi Sher Alira and he was buried in Bahishti Maqbarah, Qadian. Hazrat Khalifatul Masih IIra, who was not in Qadian then, mentioned the services and attributes of Hazrat Hafiz Roshan Alira in a detailed message expressing his condolences. He said that Hazrat Hafiz Roshan Alira was "a strong supporter of Islam" and termed him "Abdul Karim II" meaning that he possessed such high knowledge as Hazrat Abdul Karimra Sialkoti.
Hazrat Hafiz Roshan Alira was a great scholar of his time and was well versed in every field of theology, alongside the knowledge of the Holy Quran and hadith.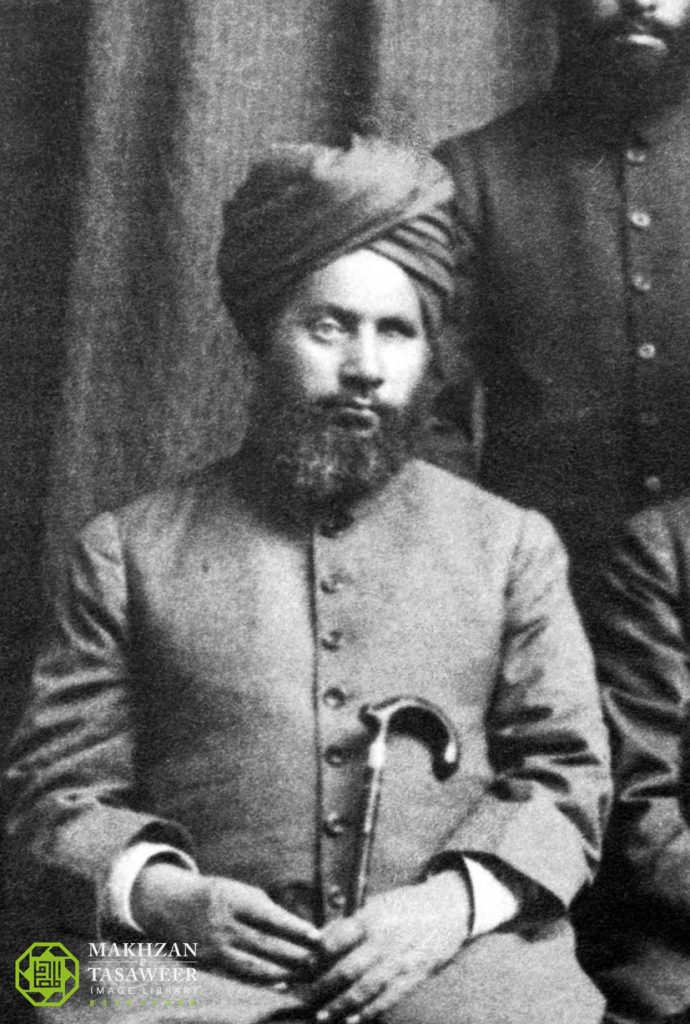 23 June 1937: Hazrat Dr Syed Abdul Sattar Shahra passed away. He was the father of Hazrat Syeda Umm-e-Tahirra – wife of Hazrat Mirza Bashiruddin Mahmud Ahmadra and mother of Hazrat Mirza Tahir Ahmadrh.
In 1901, he pledged allegiance at the blessed hand of the Promised Messiahas. After retirement, he served for a long time as an honorary member of the Noor Hospital in Qadian.
When Hazrat Dr Syed Abdul Sattar Shahra was a government employee, he was entitled to one month's leave per year. He would collect his leave for three years and take three months altogether and would take his family to Qadian and spend three months there. The Promised Messiahas would allow him to stay in his house.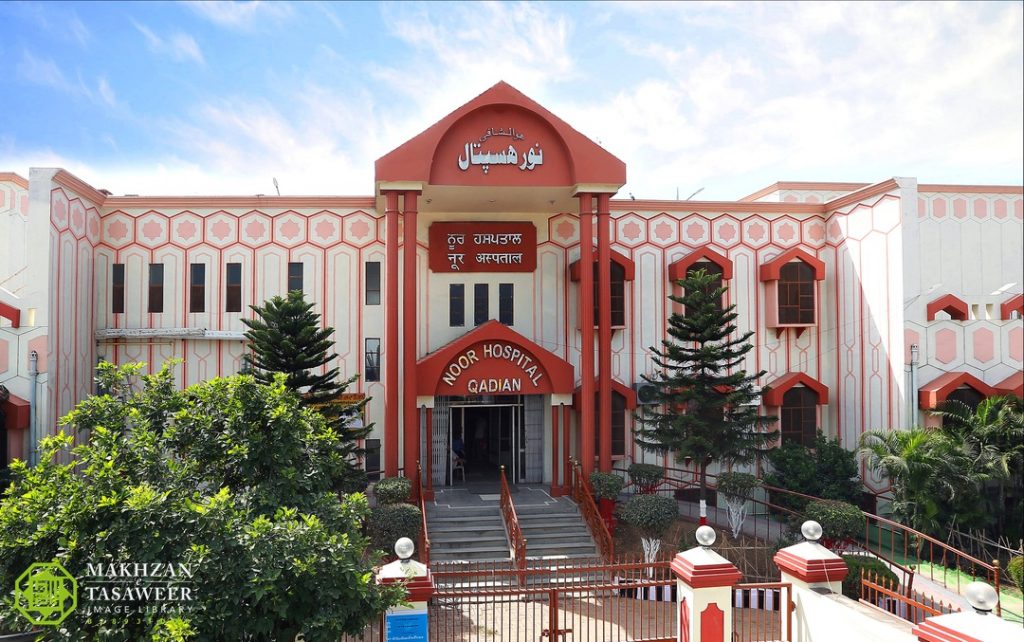 24 June 1966: Hazrat Khalifatul Masih IIIrh delivered nine sermons on the topic of divine blessings of the Holy Quran, from 24 June to 16 September 1966. This series was published by nazarat islah-o-irshad titled Qurani Anwaar (Divine Lights of the Quran). These sermons were delivered in Rabwah and Murree.