2 July 1934: Hazrat Musleh-e-Maudra announced the nikah of his son, Hazrat Mirza Nasir Ahmadrh, with Sahibzadi Mansura Begum Sahiba, daughter of Hazrat Nawab Muhammad Ali Khanra.
Huzoorra also announced the nikah of Hazrat Mirza Mansoor Ahmad, son of Hazrat Mirza Sharif Ahmadra, with Sahibzadi Nasira Begum Sahiba, the daughter of Hazrat Musleh-e-Maudra.
Before announcing the nikah, in his sermon, Huzoorra emphasised the importance of devoting lives for the cause of Islam, especially for members of the family of the Promised Messiahas.
Huzoorra mentioned the hadith that refers to faith ascending to the Pleiades and being brought back down by men of Persian descent, and said:
"In these words, the Holy Prophetsa did not only mention رَجُلٌ [a man], but stated ‭ ‬رِجَالٌ [men]; meaning that the responsibility of spreading Islam would not finish with the 'person of Persian descent'; instead, the progeny of that person would also have the same responsibility and the Holy Prophetsa had the same expectations from them as he had from that 'person of Persian descent'". 
After the nikah announcement, Huzoorra led everyone in a long silent prayer.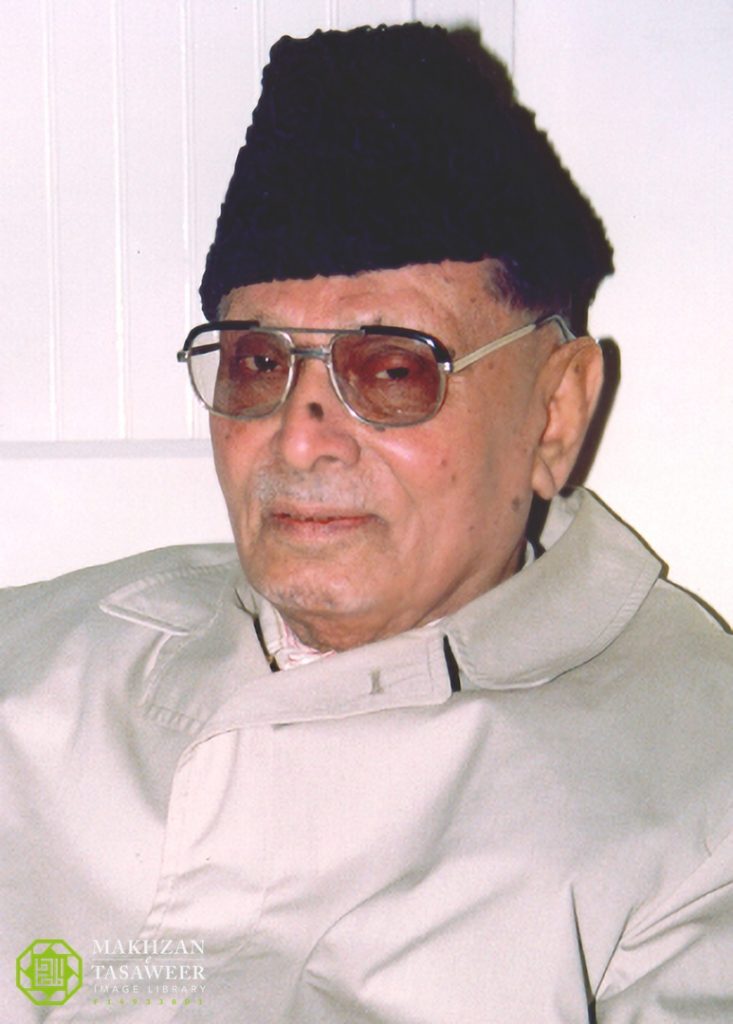 2 July 1970: Giyani Wahid Hussain Sahib passed away. He was born in 1904 and into a Sikh family. His previous name was Sher Singh. Around 1928, after doing bai'at, he went to Qadian, devoted his life and began preaching to Sikhs. He had many debates with scholars of different religions and faiths. Many of his research articles have been published in various newspapers of the Jamaat.
In the Majlis-e-Mushawarat of 1952, whilst delivering his address, Hazrat Musleh-e-Maudra praised Giani Sahib and stated that he was among the four missionaries who had a good and extensive collection of books. Giyani Sahib was very interested in providing higher education to his children, which was among his foremost priorities.
2 July 1974: In Jhelum, Maqbool Ahmad Sethi Sahib was martyred by criminals who broke into his house.
He was born in 1942. His maternal grandfather and paternal grandfather were both companions of the Promised Messiahas. He completed his education at Talim-ul-Islam College, Rabwah, and then started his own business in Jhelum.
He was martyred under the supervision of the police, during which the family members of the deceased were also seriously harmed.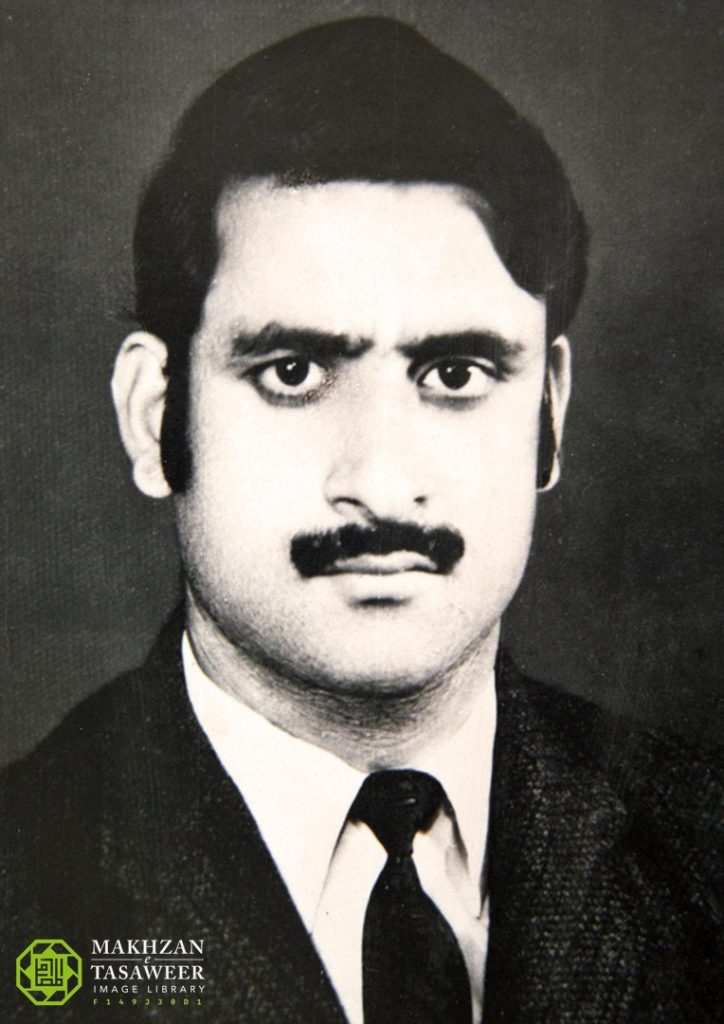 3 July 1971: Under the Nusrat Jehan Scheme, a health centre was set up in Boajibu, situated in the eastern province of Sierra Leone.
4 July 1936: Within a month of getting married, Hazrat Hafiz Mirza Nasir Ahmadrh left India and proceeded for postgraduate studies in England, on 6 September 1934.
On this date, 4 July 1936, Hazrat Hafiz Mirza Nasir Ahmadrh arrived back in Qadian from London for holidays.
In the early hours of 4 July, Hazrat Musleh-e-Maudra and Hazrat Mirza Bashir Ahmadra went to Amritsar station by car to receive Hazrat Hafiz Mirza Nasir Ahmadrh. In Qadian, he was warmly welcomed by the local congregation and was garlanded.
Hazrat Hafiz Mirza Nasir Ahmadrh went back to England on 17 September to complete his studies. In England, he obtained a master's degree in political science, philosophy and economics from Balliol College, University of Oxford.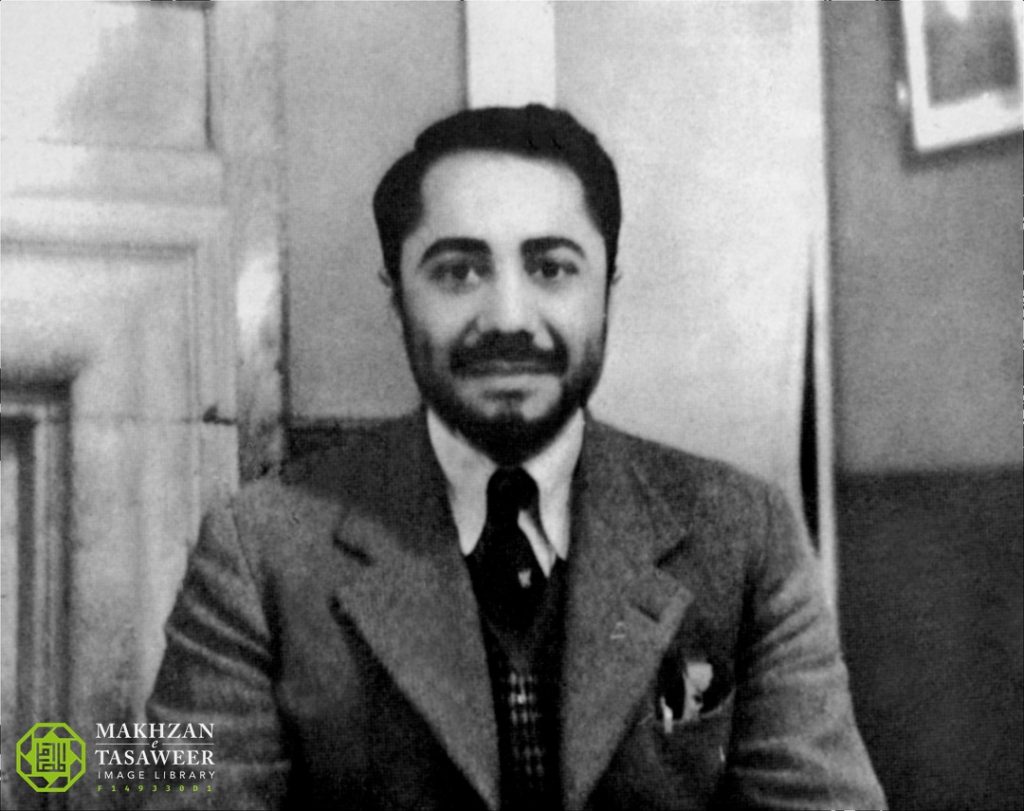 5 July 1932: Hazrat Musleh-e-Maudra presided over a session of the All India Kashmir Committee held in Lahore. This committee was formed by the prominent Muslim leaders soon after communal tensions sprang forth from the Kashmir riots of 1931.
Hazrat Musleh-e-Maudra was invited to join the committee by Allama Muhammad Iqbal, who, at that time, held the Ahmadiyya Jamaat and its leadership in high esteem. Subsequently, Huzoorra became the president of the committee upon the invitation and persuasion of Muslim political leaders of that time. This provided the Jamaat with an opportunity to display its ability to get involved in a major crisis and to lead the Muslim population.
Hazrat Musleh-e-Maudra reached Lahore through a night journey, after a medical check-up for his eyes from Rawalpindi. He stayed in Lahore until 7 July. This session of the Kashmir Committee continued for three hours. The same evening, Sheikh Muhammad Abdullah MSc, who came to Lahore from Kashmir, had a meeting with Huzoorra. As it was very late, the meeting was very short; however, the next day, Huzoorra granted him the opportunity of two longer meetings.
6 July 1967: Hazrat Khalifatul Masih IIIrh left Rabwah for his first visit to Europe. During this visit, Huzoorrh addressed seven press conferences, attended eight receptions and delivered five Friday sermons at different locations.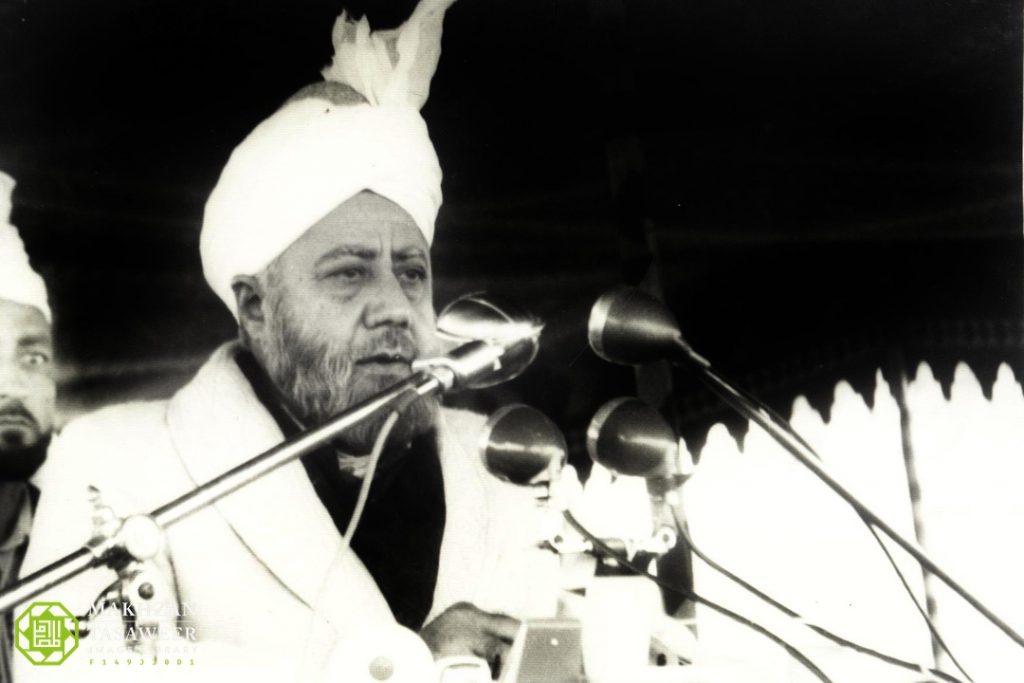 7 July 1915: Hazrat Musleh-e-Maudra went to Lahore. Huzoor'sra family was also with him on this journey. On 12 July, Huzoorra returned to Qadian.
During this journey, on 11 July, after Maghrib prayer, a lecture was delivered by Huzoorra at Hazrat Mian Siraj-ud-Din'sra house. This lecture was later published under the title, Paigham-e-Masih Maud. This lecture was full of knowledge and wisdom, and was also positively acknowledged by non-Muslims.
8 July 1935: Hazrat Mirza Sharif Ahmadra was attacked by an opponent. Mischievous activities by the Ahrar group were on the rise and the situation was turning tense and gruesome even in Qadian during those days. It was around 6 o'clock in the evening when he set off from his office on his bicycle for his residence that a local attacked him with a long and sharp club three times. Hazrat Mirza Sharif Ahmadra courageously blocked this sudden assault with sharp reflexes. The attack was condemned by everyone.
In his Friday Sermon of 12 July 1935, Hazrat Musleh-e-Maudra mentioned, in detail, this incident and informed the Jamaat about the deep conspiracy behind this cruel event.
8 July 1967: Hazrat Khalifatul Masih IIIrh began his journey for Europe, from Karachi. During this journey, Huzoorrh stayed at the Tehran airport and had meetings with members of the Jamaat and then reached Germany.