A glimpse into the rich history of the Ahmadiyya Muslim Jamaat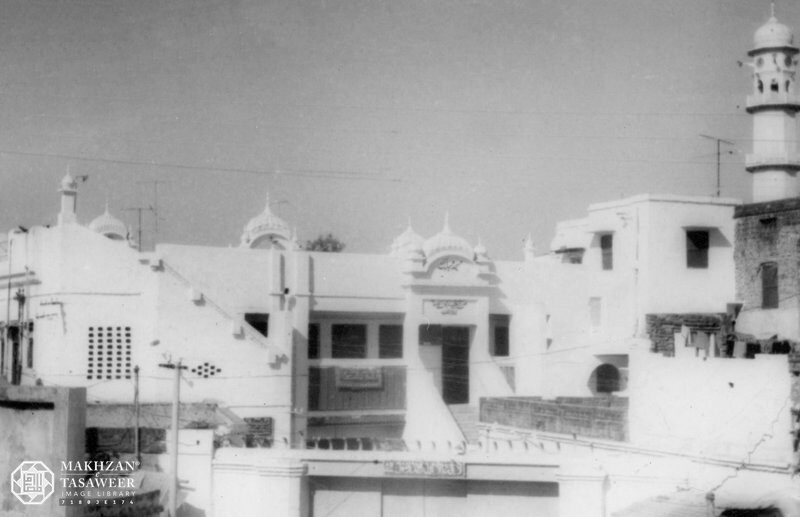 20 October 1891: On this day, the Promised Messiahas went to Delhi's grand mosque, sitting in a horse-drawn carriage. There was a large gathering of people chanting slogans against him, so Huzooras had to come back under the protection of a police vehicle because the local clerics incited masses against the Promised Messiahas after their complete failure in the field of argument and logic. More than 5,000 people gathered on that day in the mosque. Hazrat Maulana Abdur Rahim Dardra has recorded the dreadful events of this historic day in his book, Life of Ahmad, pp. 289-292.
20 October 1944: On this day, Hazrat Musleh-e-Maudra initiated the project of translating the Holy Quran and other literature into different languages of the world. The proposed languages for initially translating the Holy Quran were English, Russian, German, French, Dutch, Spanish, Portuguese, etc. Huzoorra also pledged to personally bear the expenses of translating and printing the Holy Quran into Italian. This was due to the fact that the successor of Jesusas [i.e., the Pope] was based and resided in Italy. Jamaat members showed great zeal and generosity towards this unique call and made significant monetary promises. (Tarikh-e-Ahmadiyyat, Vol. 8, p. 559)
21 October 1956: On this day, Hazrat Musleh-e-Maudra drew the attention of Jamaat members to mark a day for the annual commemoration of the institution of Khilafat. Hence, 27 May was decided to be Khilafat Day. (Tarikh-e-Ahmadiyyat, Vol. 18, pp. 153-155)
21 October 1966: On this day, Jamaat's Markazi ijtima started. This year's ijtema was the first markazi (central) gathering of the Majlis Khuddamul Ahmadiyya and Atfalul Ahmadiyya during the blessed era of the third Khilafat. (Tarikh-e-Ahmadiyyat, Vol. 23, p. 585)
22 October 1937: The Arya Samaj of Civil Lines in Saharanpur held a religious conference on this day, which was attended by Master Muhammad Hassan Asan Sahib and Mahasha Muhammad Umar Sahib. Both scholars made speeches during the event, representing the Jamaat. (Tarikh-e-Ahmadiyyat, Vol. 7, p. 438)
22 October 1945: Muhammad Ali Jinnah was worried as the election season was approaching. On 18 October, he published an appeal to Muslim voters for support. After these developments, Hazrat Musleh-e-Maudra wrote an article for Al Fazl, which was published on this day on its front page, in which he shared the outline of the Jamaat's policy for the upcoming elections. Huzoorra permitted Ahmadi voters to support the Muslim League.
22 October 2016: On this day, Hazrat Khalifatul Masih Vaa delivered the keynote address at the First National Peace Symposium hosted by Jamaat-e-Ahmadiyya Canada at the Bait-ul-Islam Mosque in Peace Village, Vaughan, with an audience of over 600 people, comprising government officials, including the Mayor of Vaughan, Hon. Maurizio Bevilacqua, member of parliament Deb Schulte, and City Councillor Marilyn Iafrate. ("Muslim leader says justice is a pre-requisite to conflict resolution", www.pressahmadiyya.com)
23 October 1947: After the sad events of the Indian Partition, Major-General Kodendera Subayya Thimayya and Husain Shaheed Suhrawardy visited Qadian on this day and held meetings with the elders of the Jamaat. They wanted to know about the situation in and around Qadian. They were accompanied by Dr Dinshaw Mehta, the famous associate of Mahatma Gandhi. (Silsila Ahmadiyya, Vol. 2, p. 217)
24 October 1924: While in London, during his tour of Europe, on this day, Hazrat Musleh-e-Maudra delivered the first Friday Sermon at Southfields, where Fazl Mosque, London, is situated today. (Tarikh-e-Ahmadiyyat, Vol. 4, p. 461)
24 October 1980: On this day, Hazrat Khalifatul Masih IIIrh returned to Karachi after a tour of 12 countries. This historic and momentous tour consisted of three continents of the world. Huzoorrh arrived in Rabwah on 26 October. (Silsila Ahmadiyya, Vol. 3, p. 640)
24 October 1987: On this day, during his tour of the United States, Hazrat Khalifatul Masih IVrh laid the foundation stone of the Bait-ul-Hameed Mosque in Los Angeles. (Silsila Ahmadiyya, Vol. 4, p. 844)
24 October 2006: Bonnie Crombie, the Mayor of Mississauga, visited Hazrat Khalifatul Masih Vaa on this day at the Baitul Islam Mosque in Peace Village, Canada. (''Mayor of Mississauga welcomes Head of Ahmadiyya Muslim Community to Canada,'' www.pressahmadiyya.com)
25 October 1924: On this day, Hazrat Musleh-e-Maudra commenced his journey back to Qadian after his successful tour of England. He departed from London's Waterloo Station on this day along with his entourage. (Tarikh-e-Ahmadiyyat, Vol. 4, p. 461)
25 October 1926: On this day, Hazrat Maulana Zahoor Hussain returned to Qadian after two years of imprisonment in Russia. This devout missionary travelled to the Soviet lands to spread the message of Islam Ahmadiyyat but was apprehended upon his arrival on false suspicions of espionage. He patiently faced barbaric torture and other hardships during his captivity. (Tarikh-e-Ahmadiyyat, Vol. 4, p. 475)
25 October 2013: On this day, Hazrat Khalifatul Masih Vaa inaugurated a mosque in Brisbane, which was the first Ahmadiyya mosque in Queensland State.
26 October 1979: The 22nd annual ijtema of Majlis Ansarullah began on this day. As the government (of Pakistan) did not permit the use of loudspeakers, Hazrat Khalifatul Masih III'srh address was conveyed through the use of messengers (who would stand at a particular distance so as to relay Huzoor'srh words to the audience)
In his concluding address, some of the points Huzoorrh mentioned were as follows:
• Every child should know the rules for reciting the Holy Quran.
• Those who can recite the Holy Quran fluently should learn its translation and commentary.
• Every boy should at least study up to matriculation and every girl should pass middle school at
least.
• Every Ahmadi should adhere to the beautiful teachings of Islam Ahmadiyyat.
The gathering was attended by about 3,000 ansar from 672 majalis. (Tarikh Ansarullah, Vol. 2, pp. 99-120)