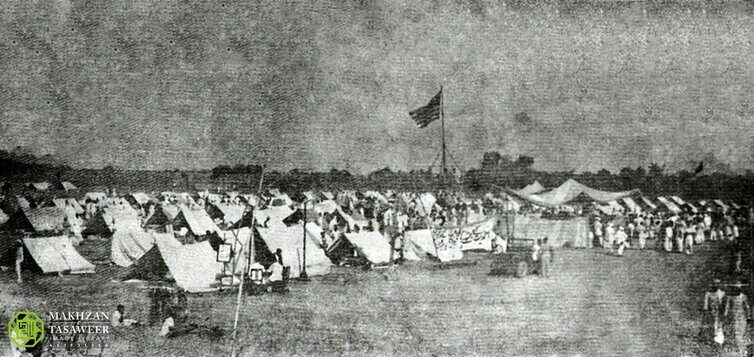 22 October 1943: Majlis Khuddam-ul-Ahmadiyya Qadian held its fifth annual Ijtema. On the final day, during a match of kabaddi (a contact game played in the Indian subcontinent), some khuddam and atfal started to clap to encourage their favourite side. Upon seeing this, Hazrat Musleh-e-Maudra strongly condemned this way of celebration for men.
Huzoorra ended the match and said that since an action against the Islamic teachings occurred, the event was called off. Saying this, he returned immediately.
At 4:30 pm, after the khuddam had apologised, Huzoor­ra sent a message that if the khuddam wished to meet him, they could come to Qasr-e-Khilafat, his residence. And so, at 5 pm, khuddam went to Qasr-e-Khilafat where they met with Huzoorra and had the chance to do musafha. (Tarikh-e-Ahmadiyyat, Vol. 8, p. 446)
23 October 1940: A delegation from Calcutta arrived in Qadian to visit the town's educational institutes. Members of the Kamal-Yar-Jung Education Committee also had an audience with Hazrat Musleh-e-Maudra.
After meeting Huzoorra, the committee said in its remarks:
"We met with the Ahmadiyya Imam for about an hour today and the views we heard were very useful for the purpose of our committee. We have gained a lot from him, and our hearts are truly full of praise and appreciation for him." (Tarikh-e-Ahmadiyyat, Vol. 8, p. 104)
24 October 1924: Whilst in London, during his tour of Europe, Hazrat Musleh-e-Maudra delivered the first Friday Sermon at Southfields where Fazl Mosque, London is situated today. (Tarikh-e-Ahmadiyyat, Vol. 4, p. 461)
24 October 1980: Hazrat Khalifatul Masih IIIrh returned to Karachi after a tour of 12 countries. This historic and momentous tour consisted of three continents of the world. Huzoorrh arrived in Rabwah on 26 October. (Silsila-e-Ahmadiyya, Vol. 3, p. 640)
25 October 1924: Hazrat Musleh-e-Maudra commenced his journey back to Qadian after his successful tour of England. He departed from London's Waterloo Station on this date along with his entourage.
Many Indian, African and European men and women gathered to say farewell. Huzoorra arrived in Southampton from London. From there, he crossed the English Channel by ship at midnight and reached Paris on 26 October at 8:30 am. (Tarikh-e-Ahmadiyyat, Vol. 4, p. 461)
25 October 1948: Hazrat Hakim Maulvi Qutubuddinra passed away. He accepted Islam Ahmadiyyat in 1892. Hazrat Hakim Sahibra was fortunate enough to assist the Promised Messiahas in some research work by providing references from original sources. He was also part of the team that was formulated to travel to the Middle East, with the aim of finding new evidence supporting the migration of Jesusas from Palestine to Kashmir.
He also had the honour, upon Hazrat Ahmad'sas instruction, to prepare medicine for members of the family of the Promised Messiahas, as and when required. (Tarikh-e-Ahmadiyyat, Vol. 12, p. 116)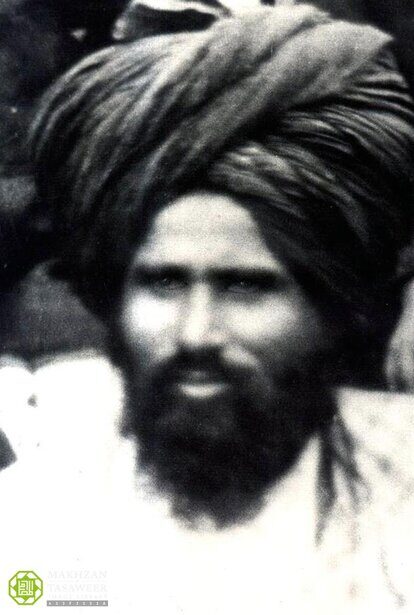 26 October 1979: The 22nd annual gathering of Majlis Ansarullah began. As the government did not permit the use of loudspeakers, Hazrat Khalifatul Masih III'srh address was conveyed through the use of messengers (who would stand at a reasonable distance so as to relay Huzoor's words to the audience). In his concluding address, some of the points Huzoorrh mentioned were as follows:
• Every child should know the rules of reciting the Holy Quran.
• Those who can recite the Holy Quran fluently should learn its translation and commentary.
• Every boy should at least study up to matriculation and every girl should pass middle school at least.
• Every Ahmadi should adhere to the beautiful teachings of Islam Ahmadiyyat.
The gathering was attended by about 3,000 ansar from 672 majalis. (Tarikh Ansarullah, Vol. 2, pp. 99-120)
27 October 1935: Hazrat Mirza Ismail Baigra passed away. He had the honour of serving the Promised Messiahas in a personal capacity since the early days.
There is a narration about Hazrat Mirza Ismail Baigra that when the Promised Messiahas used to go to the city from Qadian for court cases, Hazrat Mirza Ismail Baigra would take Hazrat Ahmadas on his horse. On one occasion, for one half of the journey, Hazrat Mirza Ismail Baigra would ride and the other half, the Promised Messiahas would ride. The same was done upon their return to Qadian.
Hazrat Mirza Ismail Baigra would feel embarrassed to ride the horse while Huzooras would walk. Upon this, Hazrat Ahmadas would say, "I am not ashamed to walk, why are you ashamed to ride?" (Tarikh-e-Ahmadiyyat, Vol. 7, p. 276)
28 October 1954: Hazrat Hakim Muhammad Hussainra passed away. He performed bai'at in 1892 and became widely known as he reproduced the ointment of Jesusas using the original prescriptions.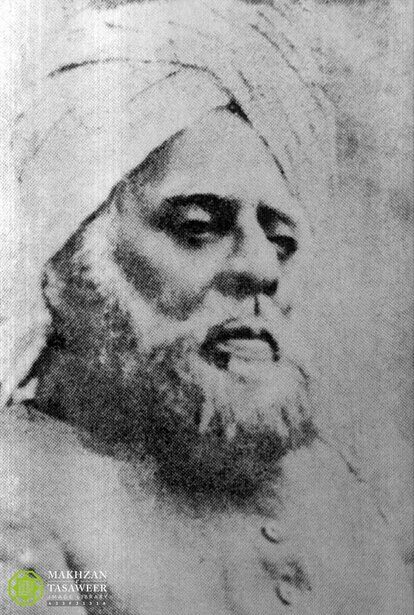 28 October 1966: Hazrat Khalifatul Masih IIIrh laid the foundation stone of Masjid Aqsa, Rabwah. (Al Fazl, 20 October 1966, p. 1)