24 September 1945: A delegation of the Ahmadiyya Jamaat met with Muhmmad Ali Jinnah in Quetta. Quaid-e-Azam Muhammad Ali Jinnah was the president of the All-India Muslim League. The Ahmadi delegation included the amir of Jamaat-e-Ahmadiyya Quetta, Maulana Abul Ata Sahib, Maulana Ghulam Ahmad Farrukh Sahib and Hafiz Qudratullah Sahib, and many more. Quaid-e-Azam continued to talk to the Jamaat's delegation for about 15 minutes. Much of the discussion was about the upcoming elections and the Muslim League's efforts. The Ahmadiyya Jamaat was also mentioned during the conversation. (Tarikh-e-Ahmadiyyat, Vol 9, p. 551)
24 September 1973: Hazrat Khalifatul Masih IIIrh returned from a trip to Europe.
Sahibzada Mirza Mansoor Ahmad Sahib (father of Hazrat Mirza Masroor Ahmadaa) who served as nazir-e-ala and amir-e-muqami in Rabwah, Chaudhry Ahmed Mukhtar Sahib Amir of Jamaat-e-Ahmadiyya Karachi, Major Shamim Ahmed Sahib, Sultan Mahmood Anwar Sahib who served as a missionary of Karachi, and Chaudhry Zahoor Ahmad Sahib arrived at the airport to welcome Huzoorrh.
As soon as Huzoorrh arrived, Sahibzada Mirza Mansoor Ahmad Sahib stepped forward and had the honour of meeting and embracing Huzoorrh. After that, the others welcomed Huzoorrh.
In the next leg of the return journey, on 26 September, Huzoorrh arrived in Lahore by plane from Karachi, where he was greeted by thousands at the airport; and then from Lahore, via Lyallpur – now Faisalabad – he reached Rabwah by car.
25 September 1955: Hazrat Musleh-e-Maudra arrived back in Rabwah after his tour of Europe. Huzoorra covered the last leg of his journey from Karachi to Rabwah. Residents of the town thronged at the railway station to receive their beloved Imam. The Jamaat's central newspaper Al Fazl published a special welcoming issue. From the train station, Huzoorra went straight to Masjid Mubarak and led the people in a long and emotional silent prayer, standing in the mihrab, facing the qibla.
The next day, people of the town arranged celebratory activities in connection to Huzoor'sra successful tour and safe return.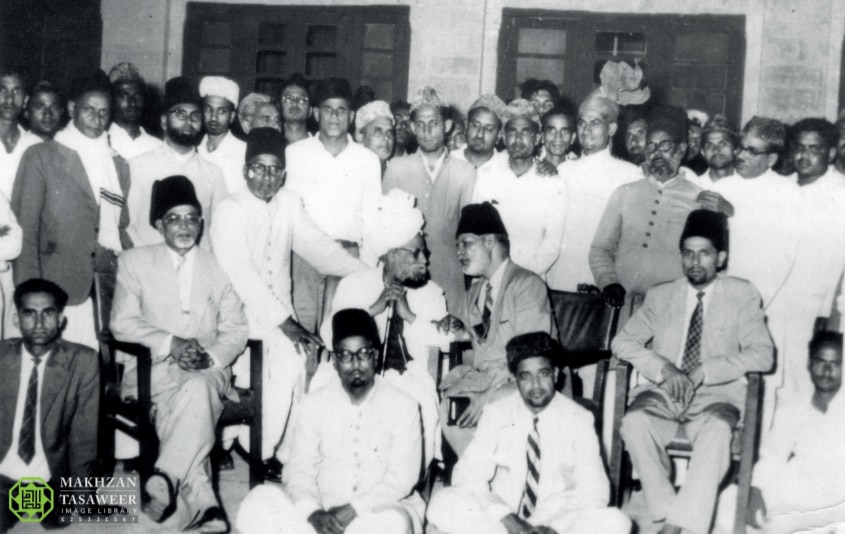 25 September 1969: Hazrat Sardar Sheikh Abdul Hameedra, a companion of the Promised Messiahas, passed away. He was born in 1884.
He worked as a clerk in the accountant general's office in Patiala and later became a gazetted officer. He worked in the railway audit office in Lahore for about 35 years. In 1903, he accepted Ahmadiyyat. In March 1906, he came and visited the Promised Messiahas in Qadian.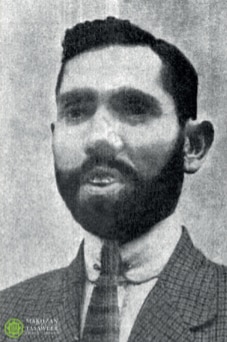 25 September 1976: Hazrat Khalifatul Masih IIIrh led the Eid-ul-Fitr prayer in London.
26 September 1924: Hazrat Musleh-e-Maudra delivered his address in the Dutch Hall in London. The lecture was delivered at the request of the Conservative Party, entitled Hindustan ke halaat-e-haazirah aur itihaad peda karne ke zarai' (The current Situation in India and means of establishing unity). (Tarikh-e-Ahmadiyyat, Vol. 4, p. 454)
26 September 1976: Chaudhry Abdul Rahim Sahib and Chaudhry Muhammad Siddique Sahib were martyred in Sialkot. Chaudhry Abdul Rahim Sahib was born in 1910. He was born an Ahmadi. Local miscreants and non-Ahmadi clerics from outside had created an atmosphere of mischief and conspiracy. The martyrdom took place on the morning of Eid when the two Ahmadis were brutally attacked. 
27 September 1966: Hazrat Qazi Muhammad Zahuruddin Akmalra, a companion of Hazrat Mirza Ghulam Ahmadas, passed away on this date. Hazrat Mirza Nasir Ahmad, Khalifatul Masih IIIrh, led the funeral prayer, helped carry the casket towards the burial and led the silent prayer after the burial.
Hazrat Qazi Muhammad Zahuruddin Akmalra served as the editor and manager of Al Fazl. He wrote many books and articles as well. He was a renowned journalist and poet of his time.
For more details, visit: www.ahmadipedia.org/content/personality/293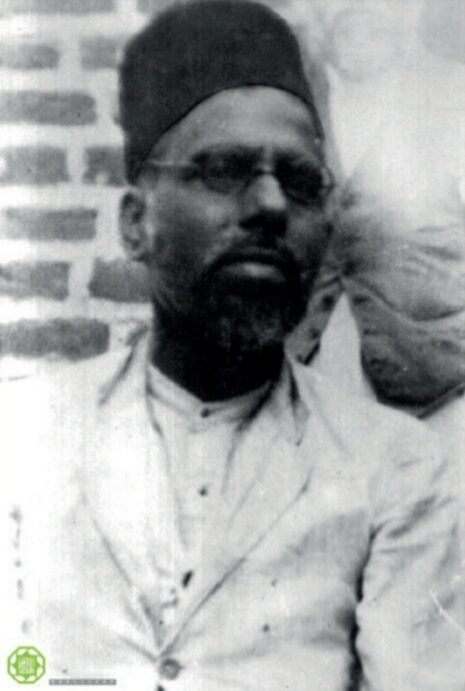 27 September 1975: Hazrat Khalifatul Masih IIIrh laid the foundation stone of the Nasir Mosque in Gothenburg, Sweden.
28 September 1924: Hazrat Khalifatul Masih IIra hosted a tea party at the Ritz Hotel in London in honour of the organisers and delegates of the Wembley conference.
For further reading, please visit: www.alhakam.org/hazrat-musleh-e-maud-hosts-tea-party-at-the-ritz-hotel/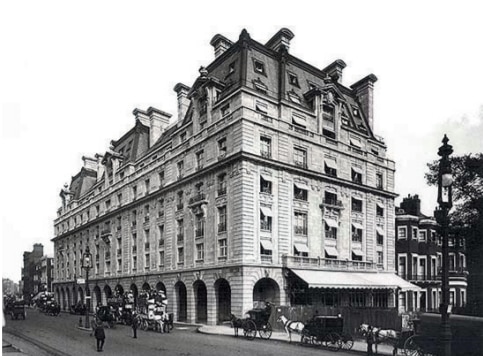 29 September 1933: Jamaat-e-Ahmadiyya Bengal held its 17th Jalsa Salana, which was blessed by Hazrat Mirza Sharif Ahmadra, son of the Promised Messiahas as the chief guest from the markaz.
During this journey, Hazrat Mirza Sharif Ahmadra, at the behest of Hazrat Musleh-e-Maudra, returned from Brahmanbaria and visited all the major jamaats from Calcutta to Qadian.
On this historic Jalsa, Hazrat Musleh-e-Maudra sent a special message. In this faith-inspiring speech, Huzoorra said:
"You should all remember that it will be the religious duty of every Khalifa to maintain leadership in line with the Khilafat and to establish institutional structure in line with the Sadr Anjuman in accordance with the will of the Promised Messiah, on whom be peace. He should not let any idea that is against this take hold. No matter how large a sacrifice is offered to achieve this goal, it will not be considered too large. So, I advise every well-wisher of the Community and every person who does not desire a spiritual death for himself to remove any such thoughts from his heart. Otherwise, he would be betraying himself as well as the nation."
29 September 1938: Hazrat Maulvi Ubaidullah Bismilra passed away. The Promised Messiahas gave him the name "Firdausi" as a reference to his deep knowledge of Persian.
Hazrat Maulvi Ubaidullah Bismilra was born in 1852. He wrote many books. After seven years of hard work, he compiled a book, Arjah al-Matalib. One of his books, Farsi Bol Chal, was included in the curriculum of government schools in Balochistan. In Qadian, he served as a professor of Farsi in Talim-ul-Islam College. He translated the Promised Messiah'sas book, Tazkiratush-Shahadatain, into Persian.
29 September 1974: Master Ziauddin Arshad was martyred in Sargodha.
Dr Mahdi Ali Qamar Shaheed's maternal grandfather, Master Ziauddin Shaheed was the first martyr among the martyrs of Rabwah in 1974 during the shooting incident at Sargodha station.
30 September 1917: Jamaat Shimla held its Jalsa which was graced by Hazrat Musleh-e-Maudra. He also delivered a speech about the signs of living religions and openly challenged leaders of faith groups to a duel in the acceptance of prayers. (Tarikh-e-Ahmadiyyat, Vol. 4, p.199)
30 September 1930: Hazrat Musleh-e-Maudra delivered a speech in Jammu Kashmir. Huzoorra stayed in Jammu for only one day on his return from Srinagar. There, he delivered a great speech in which he urged the seekers of truth and faith to seek guidance from Allah the Almighty through prayers in search of the true Islam and Jamaat. (Tarikh-e-Ahmadiyyat, Vol. 5, p. 142)
30 September 1935: Hazrat Musleh-e-Maud'sra nikah with Syeda Maryam Siddiqa Sahiba was announced by Hazrat Mufti Muhammad Sadiqra in Qadian. She was the daughter of Hazrat Mir Muhammad Ismailra. The dowry was fixed at 1,000 rupees. (Tarikh-e-Ahmadiyyat, Vol. 7, p. 267)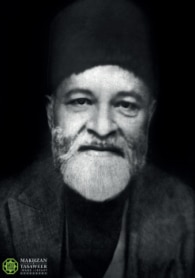 30 September 1980: Hazrat Khalifatul Masih IIIrh inaugurated mission houses in Manchester and Huddersfield in the UK. It was an important and historic event because 55 years had passed since the inauguration of the Fazl Mosque in London, but no new mission house had been inaugurated in England during that time; however, during this blessed visit of Huzoorrh, five new mission houses were inaugurated. (Silsila-e-Ahmadiyya, Vol. 3, p. 638)