A glimpse into the rich history of the Ahmadiyya Muslim Jamaat
3 November 1904: On this day, after his successful and blessed stay at Sialkot, the Promised Messiahas began his journey to Qadian via train. At the railway station of Wazirabad, a famous Christian missionary, Mr Scott, had the opportunity to meet Hazrat Ahmadas. Mr Scott was appointed to the Daska mission at that time. (Tarikh-e-Ahmadiyyat, Vol. 2, p. 369)
3 November 1989: On this day, Hazrat Khalifatul Masih IVrh announced an amendment in the system of auxiliaries of the Jamaat. He announced that in the future, every country will have its own president of each auxiliary, and would be directly answerable to the Khalifa of the time. Before this, the president of a certain auxiliary in Pakistan was in charge of the auxiliaries in the foreign countries as well. (Khutbat-e-Tahir, Vol. 8, p. 709)
4 November 1900: On this day, the Promised Messiahas issued a statement in the form of a written advertisement in which he mentioned that his community's name should be "Musalman Firqa Ahmadiyya". (Majmu'ah-e-Ishtiharat, Vol. 3, pp. 364-365)
5 November 1905: The Promised Messiahas reached Ludhiana on this day while travelling back from Delhi. Huzoor'sas train arrived at the station at around 11 am. Thousands had gathered at the station to welcome the Promised Messiahas. The accommodation prepared for Huzooras was in a building situated near the main road of the city. (Tarikh-e-Ahmadiyyat, Vol. 2, p. 428)
5 November 1959: Acharya Vinoba Bhave visited Qadian on this day. He initiated the Bhoodan Movement or the Land Gift Movement. This was a voluntary land reform movement in India, which attempted to persuade wealthy landowners to voluntarily give a percentage of their land to those with no land. (Tarikh-e-Ahmadiyyat, Vol. 20, p. 393)
6 November 2016: A special reception was held, on this day, to mark the opening of the newly built Baitul Aman Mosque in Lloydminster, Saskatchewan, Canada, at which Hazrat Khalifatul Masih Vaa delivered the keynote address. During his address, Huzooraa spoke of the true purpose of mosques and how the new mosque would not only be a place to worship God Almighty, but would also prove a means of serving and protecting all people.
He said that at a time when there was widespread fear of Islam, it was a sign of open-heartedness and "extraordinary courage" that the guests had attended an Islamic event. Both prior to and after the reception, Huzooraa personally met with a number of guests and also held a press conference with local media representatives. ("No need to fear true Mosques – Head of Ahmadiyya Muslim Community", www.pressahmadiyya.com)
7 November 2008: On this day, Hazrat Khalifatul Masih Vaa inaugurated the Baitul Mahdi Mosque in Bradford, UK, and narrated the history of Jamaat in Bradford. (Al Fazl International, 28 November 2008, pp. 4-9)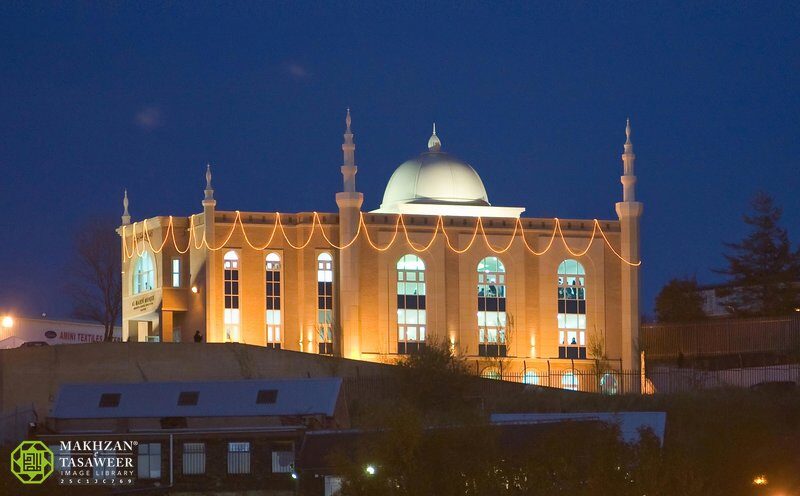 8 November 1965: On this day, Hazrat Musleh-e-Maudra passed away in Rabwah, Pakistan. On the same day, after Isha prayer, the Electoral College held its proceedings and announced the election of Hazrat Hafiz Mirza Nasir Ahmadrh as Khalifatul Masih III. Hazrat Mirza Nasir Ahmadrh led the funeral prayer the very next day at around 4:30 pm, which was attended by thousands of people. He also delivered a short speech, which was followed by the funeral prayer.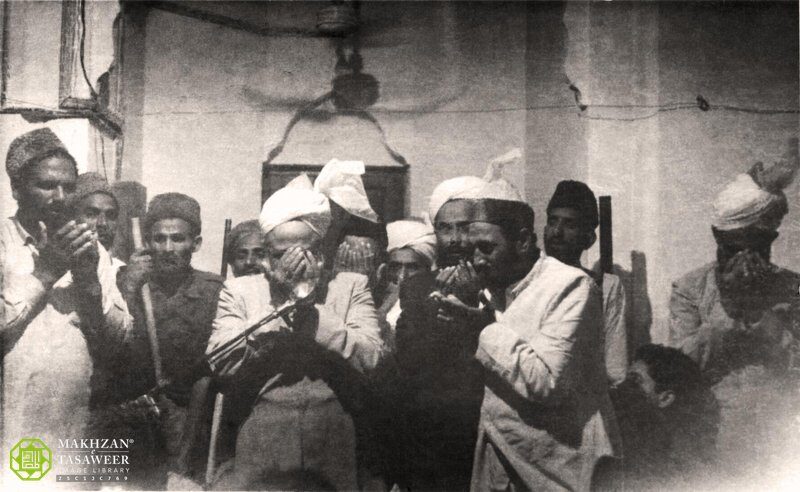 Hazrat Musleh-e-Maudra was buried at Bahishti Maqbarah, Rabwah. (Tarikh-e-Ahmadiyyat, Vol. 23, p. 134)
9 November 1984: On this day, Hazrat Khalifatul Masih IVrh called the attention of Ahmadis towards financial sacrifices to help the needy people in Africa who were affected by a famine. (Khutbat-e-Tahir, Vol. 3, p. 641)