3 September 1938: The Arya Samaj of Karachi held a convention. An Ahmadi missionary, Maulana Ghulam Ahmad Farrukh Sahib, was also invited to speak at this event. He spoke about the virtues of Islamic teachings.
The conference was presided over by a famous Hindu lawyer from Lyallpur (now Faisalabad). After listening to Ghulam Ahmad Farrukh Sahib's speech, he thanked him twice and said that the efforts of Ahmadi brothers would one day create a pleasant atmosphere in India. (Tarikh-e-Ahmadiyyat, Vol. 5, p. 546)
3 September 1968: Mahashah Muhammad Omar Sahib, who served as a missionary of the Ahmadiyya Jamaat, passed away at the age of 61. He was buried in Bahishti Maqbarah, Rabwah. His birth name was Yogendra Pal and was the son of a Dhani Ram. He was born in 1907 in a village in the Sialkot district. He was the youngest child of his parents. Two brothers and one sister were older. Until the age of eight, he was educated in the village school where he lived. He befriended Muslim children. In his school, there was an Ahmadi teacher who taught children about Ahmadiyyat as well as teaching the school curriculum.
Mahashah Muhammad Omar Sahib was later sent to a religious school in Kangra to pursue higher studies in Hinduism so that he could become a Pandit, according to his ancestral profession. There, he studied for six years. At the age of 14, he went to Qadian with a teacher and a few boys. He stayed there for a week.
Hazrat Khalifatul Masih IIra suggested to the teacher to take some Ahmadi boys with him to Kangra to teach them Sanskrit. Hazrat Khalifatul Masih IIra said that if those boys wanted to become Hindus, after being influenced by the Vedas, he would not mind. This statement demonstrated Huzoor'sra trust he had in the young boys of Qadian. Similarly, Hazrat Sahibzada Mirza Bashiruddin Mahmud Ahmadra told him to leave as many Hindu boys in Qadian as he could, as he would teach them the Holy Quran. He further added that, with the influence of the Holy Quran, if they chose, they were free to accept Ahmadiyyat. In each case, Huzoorra said, he would take care of the expenses for the students. With this suggestion, the teachings started coming to Mahashah Muhammad Omar Sahib's mind that he had heard from the Ahmadi teacher in his old village.
He had passed and attained the Sanskrit degree, in Visharad.
Thus, Mahashah Muhammad Omar Sahib, along with a friend of his, wrote to Huzoorra stating that if the offer was still valid, then two boys would like to come and study Arabic. When Huzoorra answered in the affirmative, the other boy refused to go; however, Mahashah Muhammad Omar Sahib went to Qadian. Huzoorra rented a room for him and hired a Hindu attendant for Mahashah Muhammad Omar Sahib. And thus, Mahashah Muhammad Omar Sahib started learning Arabic.
After six months had passed, he declared himself an Ahmadi. When he went back to his village and broke the news, his brothers beat him with iron rods. Mahashah Muhammad Omar Sahib hid in a Muslim house in the village where his mother would deliver food to him. After bearing these hardships for three days, he somehow escaped his village and reached Qadian. In Qadian, Huzoorra entrusted him to Hazrat Maulvi Abdul Mughnira. After a short time, Mahashah Muhammad Omar Sahib prepared for and passed the maulvi fazil course and dedicated his life to the Jamaat. Huzoorra very kindly took care of all his expenses personally.
Muhammad Omar Sahib was married to Amir Begum Sahiba, daughter of Hazrat Munshi Karam Alira. Hazrat Musleh-e-Maudra himself was both the wali for the girl and wakeel for the boy.
(Al Fazl Rabwah, 1 and 2 August 2001, article written by Mukarrama Suraya Ghazi, about her father, Hazrat Mahashah Muhammad Omar)
4 September 1965: An Ahmadiyya mosque in Dayton, Ohio, USA was officially inaugurated. This mosque is the Ahmadiyya Muslim Jamaat's oldest purpose-built mosque in the USA. Jalsa Salana of the United States was also held in this same mosque in September.
The newspaper, Dayton Daily News, in its 27 April issue mentioned the mosque under construction and published the following news, by the newspaper's staff writer, Mr Bob Johnson:
"The construction of a house of God in Dayton."
"Minarets on the west side of the city are emerging." (Tarikh-e-Ahmadiyyat, Vol. 23, p. 48)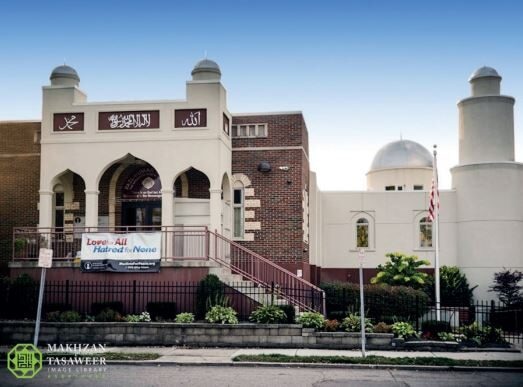 4 September 1968: On this date, Hazrat Ali Goharra, a companion of the Promised Messiahas, passed away. He was born in 1890. He did bai'at at the hand of Hazrat Ahmadas in 1904. He had four sons and five daughters. He was buried in Bahishti Maqbarah. (Tarikh-e-Ahmadiyyat, Vol. 24, p. 688)
5 September 1955: Hazrat Musleh-e-Maudra arrived in Karachi from his tour of Europe, where the Karachi Jamaat welcomed him. Huzoorra delivered a speech upon his arrival.
Addressing the representatives of the Jamaat, Hazrat Musleh-e-Maudra, referring to the opinion and advice of doctors in Europe, said that as he was leaving, the doctor told him, "I want to tell you once again that Allah the Almighty has endowed man with a certain amount of power and he can act within those limits, but no more than that. You have worked 150 per cent more than your normal condition during your life."
The doctor further advised Huzoorra to work less and relax more. (Tarikh-e-Ahmadiyyat, Vol. 16)
6 September 1915: Hazrat Qazi Muhammad Abdullah Bhattira departed for England with the aim of serving the mission there. When he left for England, Hazrat Khalifatul Masih IIra provided him with some valuable advice.
Huzoorra told him to remember that he was going there to conquer Europe, not to be conquered. Huzoorra said to not fall under the influence of Europe, but rather, he should try to bring the people of Europe towards Islamic civilisation. Huzoorra advised him to not hesitate to express his beliefs and not to be extravagant in eating and drinking. He said to explain religion with sincerity and speak with love and told him to continuously write detailed letters to him every week. If there was any problem, Huzoorra said he should pray to God Almighty. Huzoorra further said Allah's vastness and power was infinite. (Tarikh-e-Ahmadiyyat, Vol. 4, p. 177)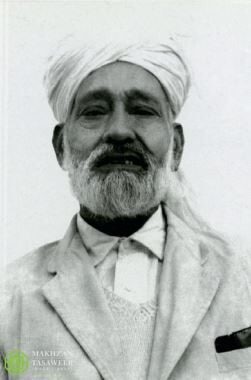 6 September 1934: Hazrat Musleh-e-Maudra instructed office-bearers of the Jamaat's central organisations to receive their visitors with courtesy and try their utmost to precede others in saying salaam to others.
7 September 1974: The National Assembly of Pakistan, through a constitutional amendment, declared Ahmadis as non-Muslims for the "purposes of the constitution and law."
8 September 1919: Hazrat Hafiz Hamid Alira passed away. Hazrat Ahmadas described him as a pious, religious and faithful person.
Visit this link for more details: https://www.ahmadipedia.org/content/personality/147
8 September 1953: Hazrat Saleha Begumra, noble wife of Hazrat Mir Muhammad Ishaqra, passed away. She was among the 13 founding members of the Lajna Imaillah auxiliary. She was the daughter of Hazrat Pir Manzoor Muhammadra, son of Hazrat Sufi Ahmad Jan. She was born on 12 January 1897, in Qadian. Her mother's name was Hazrat Muhammadi Begumra.
Hazrat Saleha Begum'sra marriage took place on the basis of a dream the Promised Messiahas had seen. In her childhood, she was trained directly by Hazrat Ahmadas and then by Hazrat Khalifatul Masih Ira.
To teach Hazrat Saleha Begumra the Holy Quran, her father, Hazrat Pir Manzoor Muhammadra, wrote Yassarnal-Quran. She was fluent in Arabic, she studied hadith and was fluent in Persian. She took the maulvi fazil exam and attained the first position in Punjab.
Hazrat Saleha Begumra got married in 1906 and became the daughter-in-law of Hazrat Mir Nasir Nawabra. She then went to Qadian. On this occasion, Hazrat Musleh-e-Maudra wrote a poem, a couplet of which is as follows:
میاں‭ ‬اسحاق‭ ‬كى‭ ‬شادى‭ ‬ہوئى‭ ‬ہے‭ ‬آج‭ ‬اے‭ ‬لوگو
ہر‭ ‬اِک ‬منہ‭ ‬سے‭ یہی ‬آواز‭ ‬آتى‭ ‬ہے‭ ‬مبارک ‬ہو
"Today, O people, Mian Ishaq got married; Congratulatory words are on the lips of all."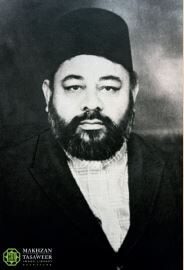 Her whole life was spent in the education and training of Ahmadi women. She taught the Holy Quran to hundreds of children. She was a scholar. Hazrat Mir Muhammad Ishaqra was the headmaster of the Ahmadiyya Madrasa and the superintendent of Dar-ul-Shayookh, a care centre established for orphans and needy people in the Jamaat. Thus, Hazrat Saleha Begumra gave and provided motherly love to many orphans. She served in many capacities in various offices in the Jamaat.
Despite all her responsibilities, she used to make time for travel and exercise. She travelled to many cities and places. She used to go on picnics with her children near Qadian and teach them about religion. She would also cycle and loved to play badminton. Allah blessed her with three sons and four daughters. The names of her sons are as follows:
• Syed Mir Daud Ahmad Sahib
• Syed Mir Masood Ahmad Sahib
• Syed Mir Mahmood Ahmad Nasir Sahib
8 September 1969: On this date, by the grace of Allah, the Japan mission was re-established by Major Abdul Hameed Sahib. Abdul Hameed Sahib converted to Ahmadiyyat at the age of 18, after studying Barahin-e-Ahmadiyya. He first served in the army and then dedicated his life after retiring from the army in 1960. He also served as a missionary in England and the United States.
Arriving in Japan, he first stayed in a hotel and then started learning the Japanese language by enrolling in a school. He rented a house and started working. He widely distributed literature of the Jamaat. With the help of dictionaries and Japanese teachers, he published and distributed information about the second coming of the Messiah. He contacted the press and published articles in various Japanese newspapers such as The Japan Times. The articles would take the form of questions and answers and became a means of communication with the wider public.
9 September 1913: Hazrat Khalifatul Masih Ira composed some verses in Punjabi containing prayers.
On the night of 9 September, Hazrat Khalifatul Masih Ira was suffering from pneumonia. Huzoorra was in great distress and wrote some poetic verses in Punjabi containing prayers, the gist of which is given below:
"I am drowning, O my God, hold my hand, for there is no Helper except You. Friends are only around in times of happiness. Who shares anyone's pain? May I abide by religion and become the light of religion".
9 September 1968: Maulvi B Muhammad Abdullah Sahib passed away. His father's name was Hazrat Maulvi Sheikh Mohyuddinra. In 1927, Maulvi B Muhammad Abdullah Sahib was appointed as a missionary in Malabar when there were only a limited number of Ahmadis in a few places. With his 40 years of untiring work and preaching efforts, 21 sincere jamaats were established.
He passed away at the age of 73. He was an expert in many languages.