A glimpse into the rich history of the Ahmadiyya Muslim Jamaat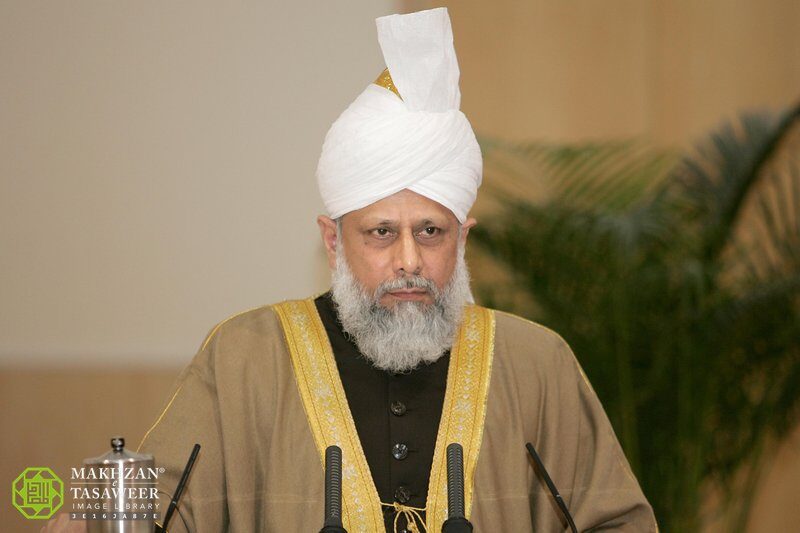 5 May 1893: On this day, the Promised Messiahas issued an announcement explaining the superiority of Islam over all other religions. Huzooras derived his argument from the following verse of the Holy Quran in Surah ash-Shams:
"Surely, he prospers who augments his soul." (Majmuah-e-Ishtiharat [2019], Vol. 1, pp. 442-443)
5 May 2006: On this day, Hazrat Khalifatul Masih Vaa delivered his Friday Sermon which marked the commencement of New Zealand Jamaat's 17th Jalsa Salana. It was the first Jalsa of New Zealand in which a Khalifatul Masih was present. For the first time in history, Huzoor'saa speech was broadcast live from New Zealand to the entire world. (Al Fazl International, 23 June 2006, pp. 2, 11)
5 May 2016: On this day, Hazrat Khalifatul Masih Vaa was welcomed to Denmark by Hon Helle Adelborg, Mayor of Hvidovre, and Councilors Annette Sjobeck, Maria Durhuus, and Kenneth Christensen. During the meeting, Huzooraa spoke about the need to unite in an effort to establish world peace. ("Head of Ahmadiyya Muslim Community welcomed to Denmark by Mayor of Hvidovre", www.pressahmadiyya.com)
6 May 1935: On this day, a team of three missionaries from Qadian – Maulvi Ghulam Hussain Ayaz Sahib, Sufi Abdul Ghafur Sahib and Sufi Abdul Qadeer Nayaz Sahib – departed for Singapore, China and Japan respectively. (Tarikh-e-Ahmadiyyat, Vol. 7, p. 201)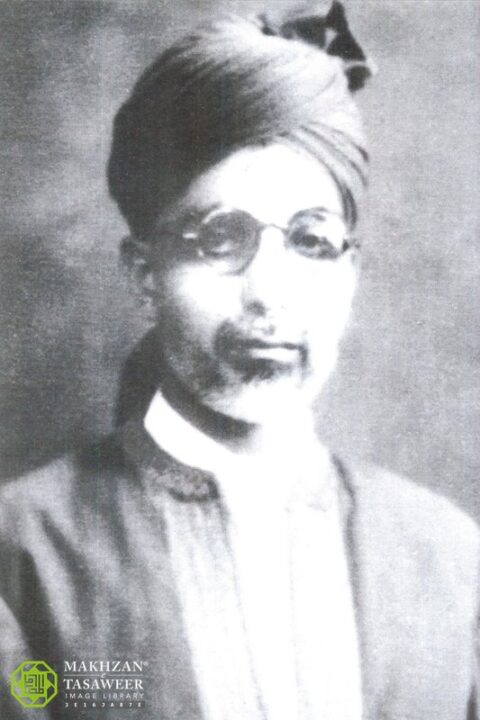 6 May 1955: On this day, Hazrat Musleh-e-Maudra delivered a Friday Sermon in Damascus. The Jamaat had arranged a photographer who captured many photos for archiving this historic moment.
Huzoorra delivered a short Friday Sermon in Arabic highlighting the revelation vouchsafed to the Promised Messiahas nearly 50 years ago:
یَدْعُوْنَ ‬لَكَ ‬اَبْدَالُ ‬الشَّامِ ‬وَعِبَادُ ‬اللّٰہِ ‬مِنَ ‬الْعَرَبِ
"The abdal [devotees] of Syria and the servants of Allah from among the Arabs are supplicating on your behalf." (Tadhkirah [English], p. 160; Tarikh-e-Ahmadiyyat, Vol. 16, p. 508)
6 May 1966: On this day, the foundation of the first Ahmadiyya mosque in Denmark, Nusrat Jahan Mosque, was laid by Sahibzada Mirza Mubarak Ahmad Sahib. (Tarikh-e-Ahmadiyyat, Vol. 23, p. 534)
6 May 1970: On this day, Hazrat Khalifatul Masih IIIrh granted audiences to the acting governor and the then-prime minister of Sierra Leone. (Tarikh-e-Ahmadiyyat, Vol. 26, pp. 61-62)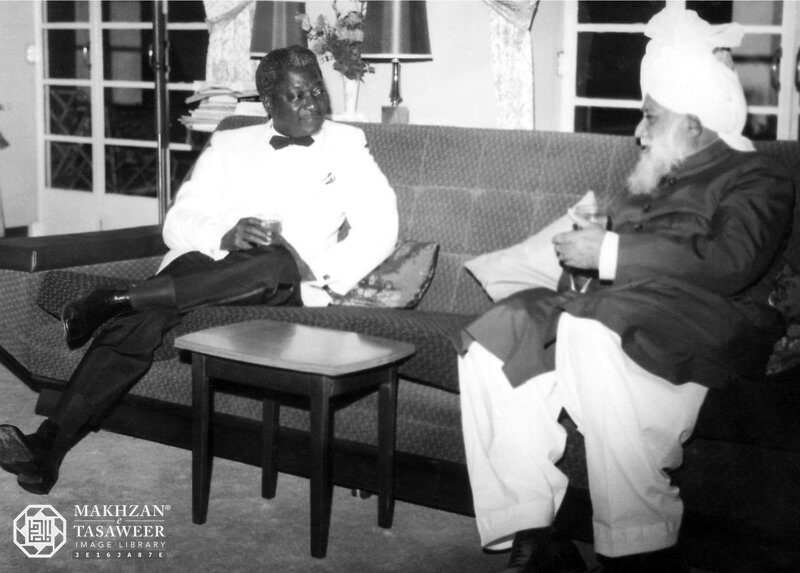 6 May 2007: On this day, Hazrat Khalifatul Masih Vaa addressed a reception held in relation to the launch of MTA3 Al-Arabiyya. (Al Fazl International, 25 May 2007)
7 May 1907: On this day, the Promised Messiahas directed his followers through an open announcement to refrain from all sorts of agitation as exhibited by their fellow countrymen irrespective of their religion. Huzooras reiterated that he had been admonishing the people of the land that the British Raj had been a blessing in terms of religious freedom. The Magazine Press Qadian printed and widely circulated this much-needed voice of a religious leader – the Imam of the Age. (Majmuah-e-Ishtiharat [2019], Vol. 3, pp. 451-454)
7 May 1955: On this day, Hazrat Musleh-e-Maudra arrived in Beirut, Lebanon, and went to visit the ancient remains of Baalbek. (Tarikh-e-Ahmadiyyat, Vol. 16, pp. 509-510)
7 May 2005: On this day, during his visit to Kenya, Hazrat Khalifatul Masih's Vaa granted an audience to the then Minister of Environment and Natural Resources, Hon Kalonzo Musyoka. (Al Fazl International, 27 May 2005, p. 9)
8 May 1970: On this day, Hazrat Khalifatul Masih IIIrh inaugurated the Nazir Ahmad Ali Mosque in Sierra Leone. On the same day, Huzoorrh graced a reception held in his honour by the Muslim Congress of Sierra Leone. (Tarikh-e-Ahmadiyyat, Vol. 26, pp. 63-64)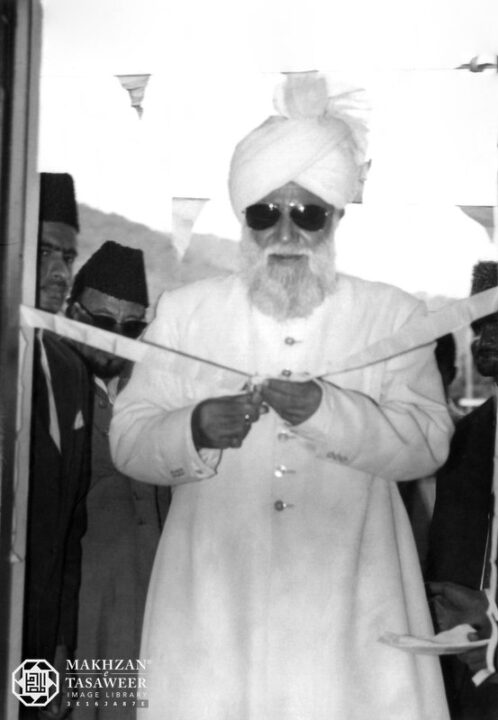 8 May 2005: On this day, Hazrat Khalifatul Masih Vaa was interviewed by a Kenyan national newspaper. On the same day, in the next leg of the visit, Huzooraa travelled to Tanzania by air. This was Huzoor'saa first visit to Tanzania. In the evening, Huzooraa also inspected the arrangements for Jalsa Salana Tanzania. (Al Fazl International, 3 June 2005, p. 16)
8 May 2006: On this day, during his tour of the Far East, Hazrat Khalifatul Masih Vaa arrived in Tokyo, Japan after an 11-hour flight from New Zealand. Huzooraa was warmly welcomed by Ahmadis at Japan's Narita airport. (Al Fazl International, 30 June 2006, p. 3)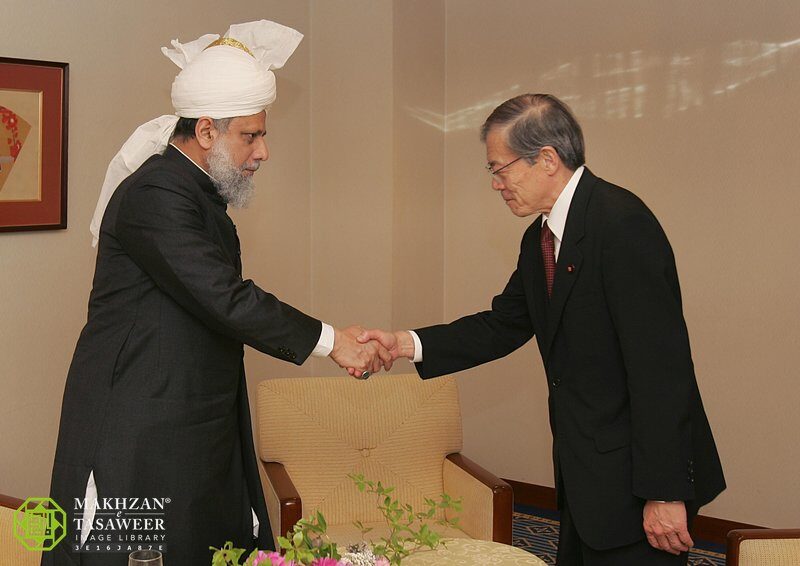 9 May 2005: On this day, Jalsa Salana Tanzania commenced. This was the first Jalsa Salana of Tanzania in which a Khalifatul Masih was present. (Al Fazl International, 3 June 2005, p. 11)
9 May 2016: On this day, Hazrat Khalifatul Masih Vaa delivered the keynote address at a special reception held in his honour at the Hilton Hotel in Copenhagen, Denmark. ("Head of Ahmadiyya Muslim Community delivers historic address in Copenhagen", www.pressahmadiyya.com)
10 May 2013: On this day, Hazrat Khalifatul Masih Vaa delivered a historic Friday Sermon from the Baitul Hameed Mosque in Chino, California, as his first visit to the West Coast of the United States of America continued. ("Historic Address Delivered by Head of Ahmadiyya Muslim Community in California", www.pressahmadiyya.com)
10 May 2016: On this day, Hazrat Khalifatul Masih Vaa arrived in Malmö, Sweden after completing a six-day visit to Denmark. On this day, Huzooraa was interviewed by Denmark's Radio24syv. ("'Ahmadi Muslims sympathetic to all of mankind' – Head of Ahmadiyya Muslim Community", www.pressahmadiyya.com)
11 May 1948: On this day, an Ahmadi missionary Rashid Ahmad Chughtai Sahib met with King Abdullah I of Jordan. During the meeting, he conveyed the well-wishes and message of Hazrat Musleh-e-Maudra, to which the king replied positively. (Tarikh-e-Ahmadiyyat, Vol. 12, p. 11)
11 May 1970: On this day, Hazrat Khalifatul Masih IIIrh delivered an address at the Ahmadiyya Secondary School in Bo, Sierra Leone, and distributed prizes. (Tarikh-e-Ahmadiyyat, Vol. 26, pp. 65-67)
11 May 2013: On this day, Hazrat Khalifatul Masih Vaa delivered the keynote address at a special reception held in his honour at the Montage in Beverly Hills, LA. ("Head of Ahmadiyya Muslim Jamaat delivers Historic Address in Southern California", www.pressahmadiyya.com)
11 May 2016: On this day, Hazrat Khalifatul Masih Vaa was interviewed by Sveriges Television (Swedish TV) at the Mahmood Mosque in Malmö, Sweden. ("'True Integration is to love the country in which you live' – Head of Ahmadiyya Muslim Community", www.pressahmadiyya.com)