Last Updated on 8th May 2021
7 May 1933: Hazrat Musleh-e-Maudra stepped down from the presidency of the Kashmir Committee.
Under the leadership of Hazrat Musleh-e-Maudra, the centuries-old deprivation of Kashmiri people had started to decrease and, consequently, conspiracies had also begun. The Civil and Military Gazette, published news on 4 May 1933 that some members of the Kashmir Committee had requested that in the future, the president of the committee should be a "non-Qadiani". Moreover, some specific members said that there should be new elections for the administration of the committee. However, the members of the committee themselves had confessed before Hazrat Mulseh-e-Maudra, that it was a temporary committee and it was not necessary to hold permanent annual elections. Then, on 7 May, Huzoorra called a session of the committee and read his written statement in which he presented his resignation and thanked the cooperation of the members. The meeting was convened at Cecil Hotel, Lahore. The committee expressed its regret and accepted the resignation. After that, the condition of the Kashmiri people began to deteriorate day by day. Many prominent people started to request Huzoorra to help them.
7 May 1955: Hazrat Musleh-e-Maudra arrived at Beirut, Lebanon, and went to visit the ancient remains of the Baalbek.
Chaudhry Mushtaq Ahmad Bajwa Sahib and Taufiq Muhammad Sahib had the privilege to sit in the car with Huzoorra. Hazrat Musleh-e-Maudra also talked about some matters about the Jamaat's progress in Lebanon.
Later, after the Maghrib azan had been called, Huzoorra led the Maghrib and Isha prayers. Then, some new members met with Huzoorra. A tabligh contact, who was a Christian, had the opportunity to meet Hazrat Khalifatul Masihra. After this meeting, he told a member of the Jamaat:
وَاللهِ لَقَدِ انْشَرَحَ قَلْبِىْ مِنْ زِيَارَةِ هَذَا الشَّخْصِ
"By God, meeting with this person has opened my heart."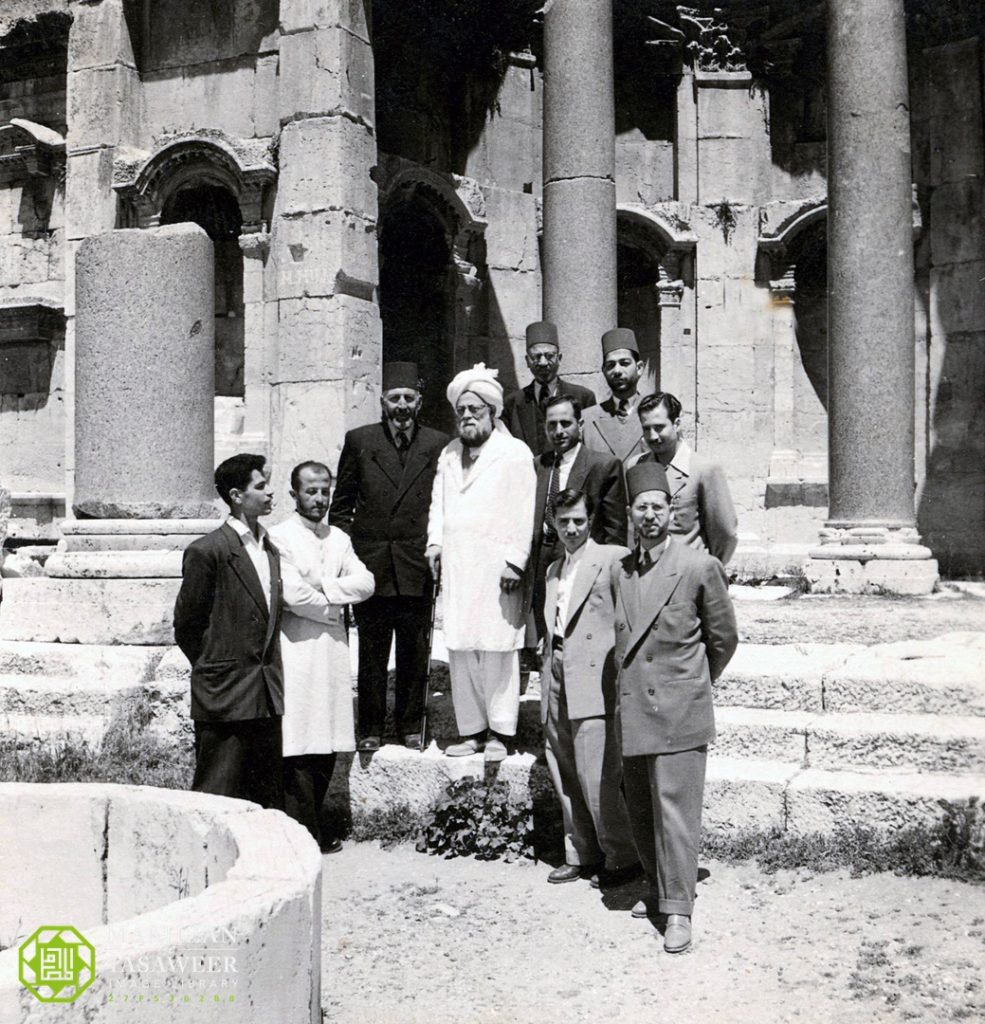 8 May 1955: Hazrat Musleh-e-Maudra departed from Beirut on an aeroplane. Upon reaching the airport, the driver quickly opened Hazrat Khalifatul Masih'sra door. Huzoorra had only stepped out of the car when the driver, not seeing that Huzoor'sra finger was still in the door, hurriedly and carelessly closed the door.
Though the wound was not too deep, Dr Mirza Munawar Ahmad Sahib wrapped a bandage around the wound. Although the driver was not an Ahmadi, he was ashamed that this incident occurred solely due to his negligence. Later, when Huzoorra was sitting in the airport, the driver asked to meet Hazrat Khalifatul Masihra, and upon his permission, kissed Huzoor'sra injured hand to express his apology.
Passing over Athens and Rome, Huzoorra reached Geneva. He then left for Zurich and reached there on 9 May. A medical checkup was carried out in a hospital situated in Zurich on 10 May. Huzoorra met a homeopath specialist, Dr Gizel, in Zurich on 12 May.
9 May 1935: Hazrat Musleh-e-Maudra stayed in Sindh for a period of 10 days to survey lands there. This was his first journey to Sindh during his Khilafat. Hazrat Sahibzada Mirza Bashir Ahmadra, who was serving as nazir talim-o-tarbiyat, Hazrat Chaudhry Fateh Muhammad Sayalra, who was nazir-e-ala at that time, Hazrat Maulvi Abdul Mughni Khanra, then nazir bait-ul-mal, Hazrat Dr Hashmatullah Khanra and Sheikh Yusuf Ali Sahib, who was serving as the private secretary, accompanied him on this journey. Hazrat Mirza Muhammad Ashrafra, then nazim jaidad, had already reached Sindh before.
11 May 1937: Pir Meher Ali Shah died on this day at the age of 78 in Golra, British India (present-day Pakistan). He was known as a Hanafi scholar leading the anti-Ahmadiyya movement. He wrote several books, most notably, Saif-e-Chishtiyai (The Sword of the Chishti Order), which is claimed to be a polemical work criticising the Ahmadiyya Movement. But his encounters with the Jamaat and a critical study of his works are enough to prove the truth.
11 May 1948: Ahmadi Missionary Rashid Ahmad Chughtai Sahib had a meeting with the king of Jordan. During the meeting, he conveyed the well-wishes and message of Hazrat Musleh-e-Maudra, to which the king replied positively.
Rashid Ahmad Chughtai Sahib was born on 27 July 1919 in Shahpura, Gurdaspur, to Baba Noor Ahmad Chughtai Sahib. He studied in Madrassa Ahmadiyya and later went on to pass and complete the maulvi fazil course and became a missionary for the Jamaat. In October 1946, he was appointed as a missionary in the Arabian Peninsula. After serving in Palestine, Jordan, Syria and Lebanon for six years, he came to Pakistan and continued to serve in various capacities. Rashid Ahmad Chughtai Sahib passed away on 30 January 2003 at the age of 84 in Rabwah.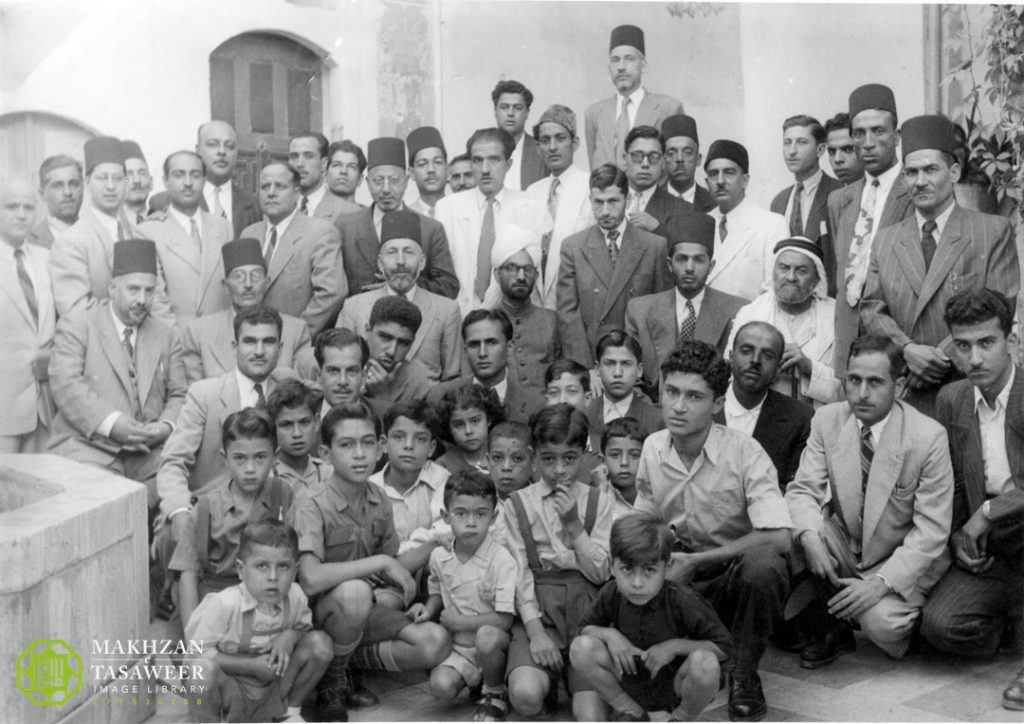 12 May 1932: With great effort, members of the Jamaat collected 175,000 rupees to pay off loans because in previous fiscal years, some extra money had been borrowed to run the everyday businesses of the Anjuman. Hazrat Musleh-e-Maudra was very much pleased with the generosity and obedience of members of the Jamaat.
12 May 1954: Hazrat Musleh-e-Maud'sra legal statement was recorded at Lalian court in connection with the assassination attempt made on him.
On 12 May, the statements of 12 people were recorded, including that of Hazrat Musleh-e-Maudra.
On 25 May, the additional district magistrate gave a verdict and the attacker was sentenced to a five-year imprisonment.
The magistrate also made some irrelevant remarks in his judgment, which were later deleted on the order of the High Court.
13 May 1933: On this day, Hazrat Syeda Sara Begum passed away after giving birth to a child. She was the third wife of Hazrat Musleh-e-Maudra. In her loving memory, Hazrat Mirza Bashiruddin Mahmud Ahmadra wrote a eulogy titled Meri Sara (My Sara).