8 October 1924: On this date and the following day, during his Europe trip, Hazrat Musleh-e-Maudra visited the House of Commons in London to observe the proceedings there. According to the report of the visit, Huzoorra visited the House of Commons at 12:30 pm. He was invited by a member of parliament. (Al Fazl, 11 November 1924, p.6)
9 October 1910: Hazrat Khalifatul Masih Ira prepared and sent a delegation of Ahmadi Muslim scholars on a tour of Uttar Pradesh, upon the invitation of Madrasa Ilahiyat, Kanpur, and Anjuman Hidayat-e-Muslimeen, Utawa.
The delegation included Hazrat Maulvi Syed Sarwar Shahra, Hazrat Mufti Muhammad Sadiqra, Khawaja Kamaluddin Sahib and Maulvi Sadruddin Sahib. After successfully giving lectures at conferences in Kanpur, the delegation reached Lucknow, where it also met Allama Shibli Nomani, the founder of Darul Uloom Nadwa. Maulvi Shibli behaved with great morals and among other things, he praised the knowledge and grace of Hazrat Khalifatul Masih Ira and said that he was very much looking forward to meeting him. He added that he had once planned to visit Qadian; however, for some reason, he later changed his mind and went to another place. He stated that he had an accident there, due to which travelling became difficult.
This tour was a great success. The delegation visited the proposed areas and institutions and well-attended lectures on Ahmadiyyat were delivered. The delegation returned safely to Qadian on 17 October. (Tarikh-e-Ahmadiyyat, Vol. 3, p. 327)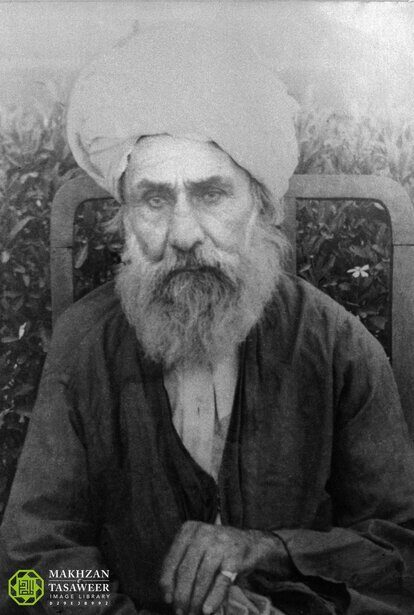 9 October 1980: After a period of 500 years, the foundation stone of the first mosque in Spain was laid by Hazrat Khalifatul Masih IIIrh. In addition to Huzoorrh and various elders of the Jamaat, the oldest woman and the youngest child of the town of Pedro Abad also placed bricks. Among the Spanish Ahmadis, Abdul Karim and Jose Lope laid the foundation stone.
After laying the foundation stone, Huzoorrh gave a short speech in which he stated that there were two main purposes of a mosque – firstly, to worship the one God, and secondly, to establish equality in all mankind. Huzoorra said that Islam taught that all human beings were equal. There was no difference between men and women, the rich and the poor, and all were equal as human beings.
There was a lot of media coverage for this event. Both TV and radio stations broadcast news of the event and it was prominently published in newspapers. (Silsila-e-Ahmadiyya, Vol. 3, p. 638)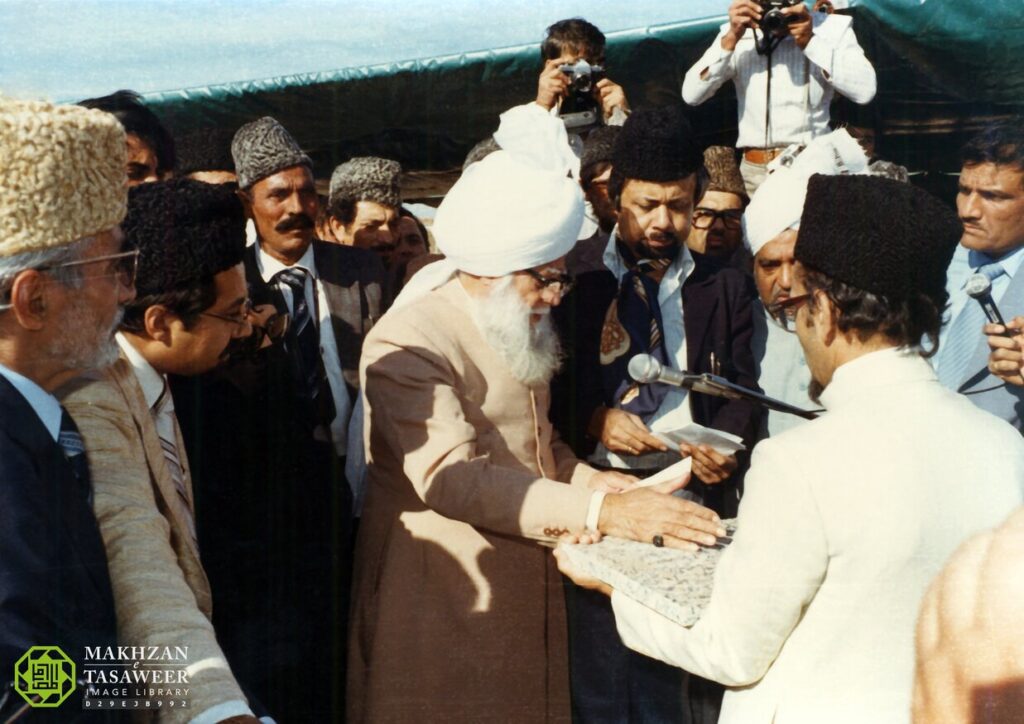 10 October 1940: One of the sayings of the Holy Prophet, peace and blessings of Allah be upon him, states to teach one's children swimming, archery and horse riding. On this date, following the above-mentioned hadith, a swimming pool was inaugurated in Qadian to help atfal learn to swim.
With the efforts of Hazrat Mirza Sharif Ahmadra, this swimming pool was completed.
Addressing the inauguration ceremony, Hazrat Mirza Sharif Ahmadra said that the swimming pool was prepared by the students of Talim-ul-Islam High School. In addition to paving the floor and walls of the pool, the surrounding edges were also paved. (Tarikh-e-Ahmadiyyat, Vol. 8, p. 204)
11 October 1948: Attempts were being made to locate groundwater in the newly founded Rabwah. The Jamaat continued to bore holes in various locations of Rabwah, but to no avail. After continuous efforts, water was found in one location, but it was dirty.
At a depth of 40 feet, the boring tube got stuck in the ground and another pit was dug to get it out. At that moment, Huzoorra arrived in Rabwah from Lahore. In those days, the Jamaat's markaz had not yet shifted to Rabwah. There was a sudden movement in the trapped drains lying on this holy land and an unseen force in it brought the water to the surface; however, work was yet to be completed to attain clean water. Hazrat Musleh-e-Maudra provided further guidance and after some time, clean drinking water gushed out of the land of Rabwah. (Tarikh-e-Ahmadiyyat, Vol. 12, p. 41)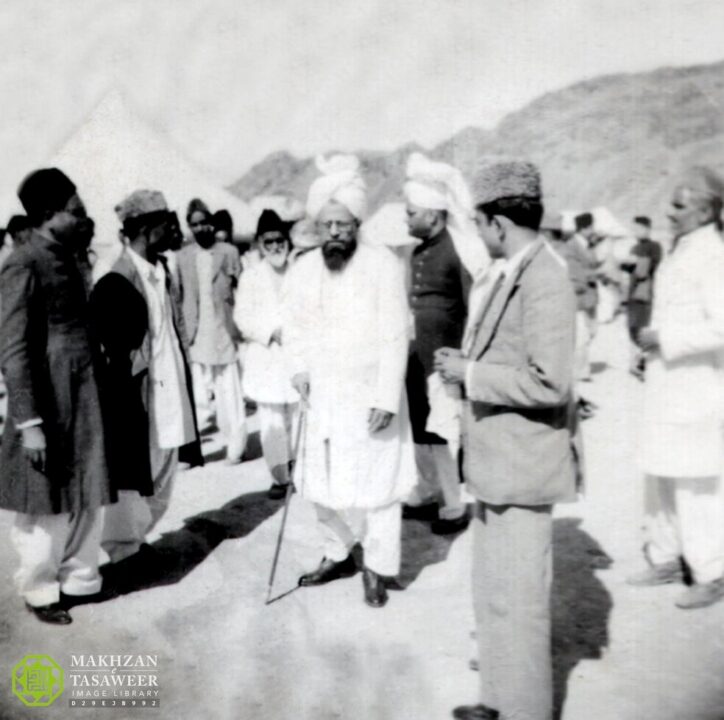 12 October 1935: Sheikh Abdul Razzaq Sahib, a barrister and local amir of Lyallpur (now Faisalabad), and Hazrat Sheikh Ghulam Ahmad Waizra passed away.
After accepting Ahmadiyyat, such a dramatic change took place in Sheikh Abdul Razzaq Sahib's life that it would not be an exaggeration to call him "Abdaal" (a title given to those people who bring magnificent change in their lives and come closer to Allah).
Hazrat Sheikh Ghulam Ahmad Waizra did bai'at in 1900. He was a very eloquent preacher. Most of his life was devoted to preaching Ahmadiyyat. (Tarikh-e-Ahmadiyyat, Vol. 7, p. 275)
12 October 1956: Hazrat Musleh-e-Maudra delivered a profound sermon shedding light on the delicate topic of apostasy.
For more details, visit: www.alislam.org/urdu/sermon/FST19561012-UR.pdf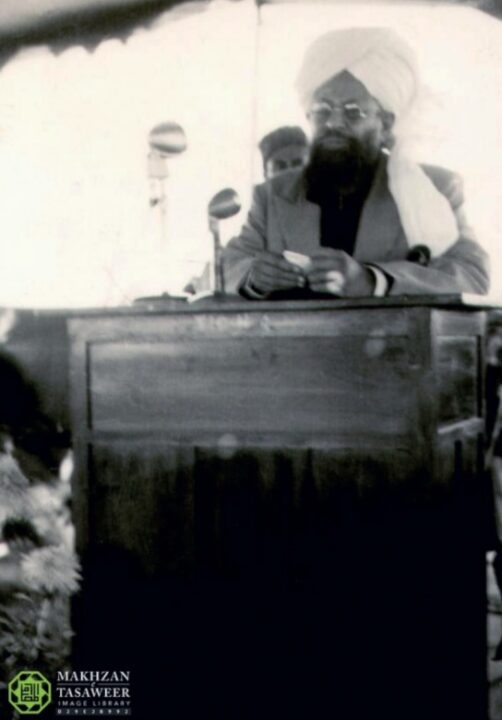 13 October 1966: Hazrat Maulana Jalaluddin Shamsra, a companion of the Promised Messiahas, passed away.  
For more details on his life, please visit: www.ahmadipedia.org/content/personality/165
14 October 1955: Hazrat Musleh-e-Maudra gave two important instructions for the missions operating outside of Pakistan. Firstly, they should try to inculcate the habit of giving chanda in new converts. Secondly, to encourage students from outside countries to travel to the markaz in Pakistan and obtain education there. (Tarikh-e-Ahmadiyyat, Vol. 17, p. 120)
14 October 1969: A 26-member delegation from the Presbyterian Church in the USA arrived at Qadian. The delegation consisted of 19 women and seven men. All were retired and deeply religious people. This delegation was warmly welcomed. Mirza Waseem Ahmad Sahib and other members of the Jamaat provided the necessary information to the members of the delegation. The guests were given a tour of Qadian.
After seeing Qadian, the delegation had the opportunity to view various Jamaat literature. The members eagerly looked at all the literature of the Jamaat and selected some books for themselves. Per his request, a copy of the literature along with the English translation of the Holy Quran was presented to the delegation leader, Mr James, by Mirza Waseem Ahmad Sahib. (Tarikh-e-Ahmadiyyat, Vol. 25, p. 295)