Rafiq Ahmad Hayat, Amir Jamaat UK
Irfan Ahmad Chaudhry Sahib, National Amin, said:
"I feel very blessed that Allah granted me the opportunity to attend mulaqat with beloved Huzoor, may Allah be his Helper. I entered this blessed mulaqat with deep humility after praying, reciting istighfar and paying sadaqah.
"I left refreshed and with renewed zeal and vigour for the service of the blessed Jamaat of the Promised Messiah, on whom be peace. Our efforts come to fruition only by the prayers and counsel of Hazrat Khalifatul Masihaa, which illuminates and guides our efforts. May Allah enable us to serve the Jamaat in a manner that best pleases Him."
Mansoor Ahmed Shah Sahib, Naib Amir UK, said:
"It was very heart-warming to have a one to one affectionate meeting with Huzooraa and to listen to his current emphasis in which the Jamaat should drive forward. His words of encouragement will inspire all to sale to higher aspirations."
Naseer Dean Sahib, Naib Amir UK, said:
"The anticipation of being blessed with an audience with Hazrat Khalifatul Masih, may Allah be his Helper, is quite a special part of an Ahmadi Muslim's life.
"To be in the presence of the Khalifa of the Prophet and Imam of our age is one that makes one reflect deeply into one's own conduct and service in the way of Islam. One engages in special prayers, sadaqah and istighfar before such a blessed audience. And today, a most special and warm 'Assalamu alaikum' was given to us; the prayer of peace was felt deep in my heart. The mulaqat was a most blessed and spiritually uplifting experience."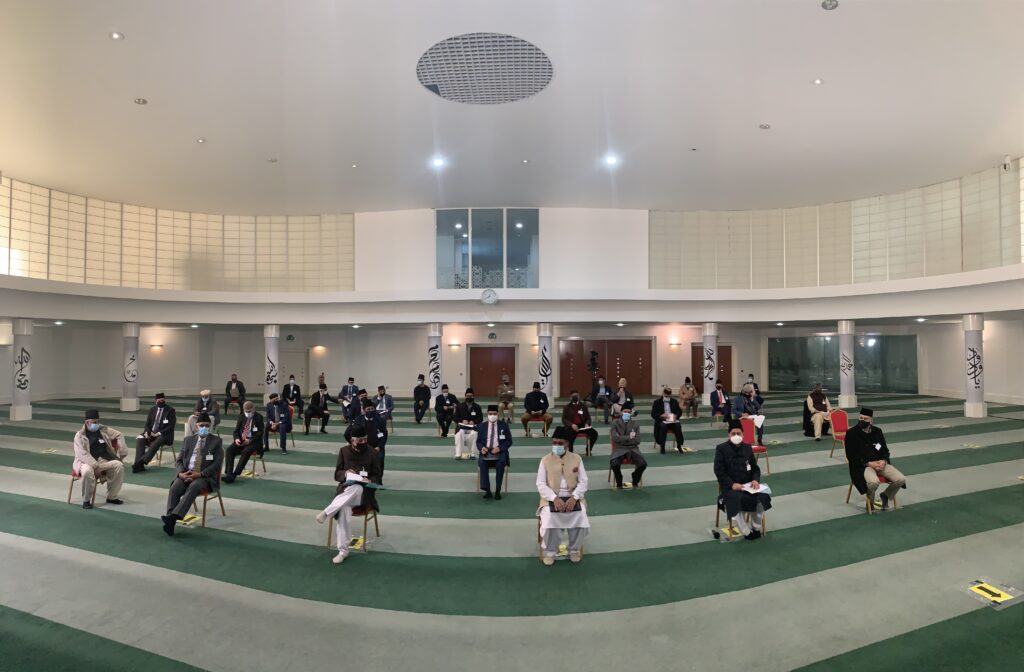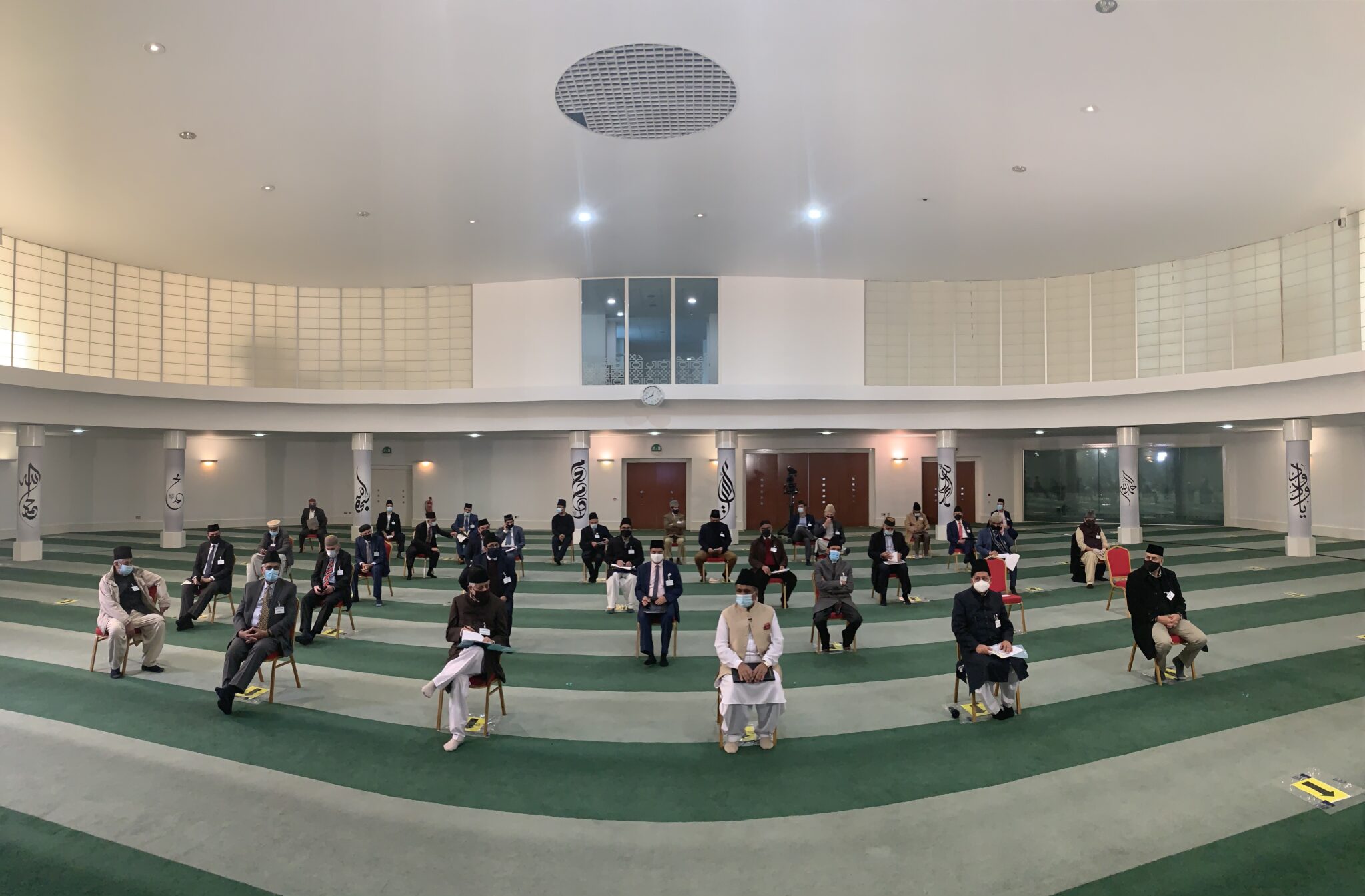 Ata ul Wadood Sahib, Naib Secretary Finance UK, said:
"Today, we had a virtual meeting with our beloved Huzooraa. This meeting inspired me a lot. I learnt many new things to do with my department."
Nadimur Rahman Sahib, Secretary Talim UK, said:
"It was the day we all were waiting for in anticipation – the day we meet our Khalifa and get superb guidance. This was an even more special one as it was aft er a long period of lockdowns and isolations. Also, it was virtual so that was also a new experience.
"Every time we have a mulaqat, I learn new things, for example, Huzooraa gave the talim department key things we should be looking at. It was lovely seeing our beloved Huzooraa and as usual, he was spiritual, loving, kind and gave guidance that we all benefitted from. It refreshed me and revitalised my commitment and dedication to work even harder. We are so blessed to have this time with Huzooraa and can only be grateful to Allah the Almighty for allowing it to happen."
Rana Mashood Ahmad Sahib, General Secretary Jamaat UK, expressed:
"We are continuously witnessing the fulfillment of the revelation of the Promised Messiahas, 'Inni ma'aka ya masroor', in many new ways.
"This virtual meeting was also a practical interpretation of a vision of the Promised Messiahas, dated 8 December 1902, in which he stated:
"'Jesus[as] walked on water, but observe that I am floating in the air and I am the recipient of divine grace in a greater measure than he was … without having to move hand or foot, proceeding with great ease'. (Tadhkirah [English], p. 603)
"Allah the Almighty has provided such means that the message of His chosen one is reaching all corners of the earth. Moreover, He has provided another means in the form of MTA Ghana as well.
"We pray that Allah the Almighty may grant such ears to people around the world so that they may hear the call of that heavenly caller and also enable us Ahmadis to take every step possible to spread this message all over the world. Amin."