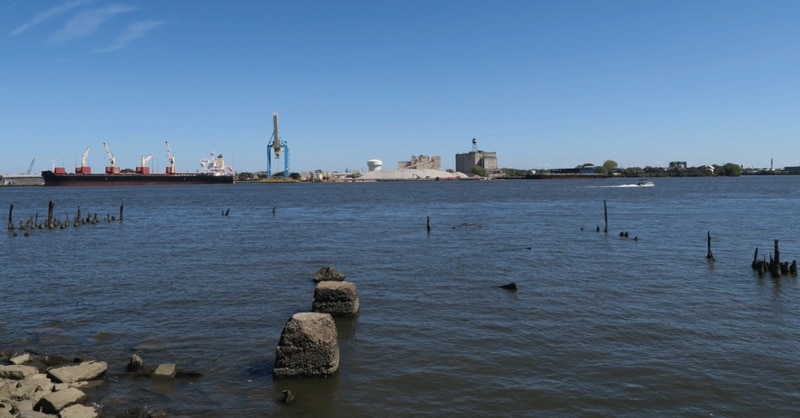 Hazrat Mirza Bashiruddin Mahmud Ahmad, Musleh-e-Maudra was himself a prophecy personified. He was born to the Promised Messiahas as predicted by the Holy Prophetsa of Islam, who had also prophesied that the sun of Islam would rise from the west in the days of the Messiah.
Having instructed Hazrat Mufti Muhammad Sadiqra to travel to USA to establish the Ahmadiyya Muslim mission, Hazrat Musleh-e-Maudra instigated the fulfilment of the latter prophecy. Hazrat Mufti Sadiqra was instructed by Hazrat Mirza Bashiruddin Mahmud Ahmadra (second successor to the Promised Messiahas) in December 1919 to proceed to America and take the message of Islam Ahmadiyyat to Americans.
Hazrat Mufti Sadiqra boarded the SS Haverford from Liverpool that set sail to the American port of Philadelphia on 24 January 1920, arriving on 15 February 1920.
This first step of the representative of the Promised Messiahas and his Khalifa was the first significant leap for the advent of Islam in modern America.
As soon as he set foot on the port, he was arrested by the American authorities on doubts that he was there to preach polygamy. It took Mufti Sahibra months to explain to them that what is allowed in Islam is not obligatory.
However, the time spent behind bars did not go futile as Mufti Sahibra utilised this time in propagating the message that he had brought with him. Many around him in the detention centre showed interest and he had converted 19 inmates in the very short period of two months, before his release in April 1920.
All historians agree that Mufti Sahib'sra steps on American soil served as the dawn of Islamic identity to the American nation.
Yvonne Haddad, with her co-author Jane Smith, declares that the Ahmadiyya Muslim Community was "unquestionably the most influential group in African American Islam."
The aspect of Mufti Sadiq'sra approach that attracted the Americans, especially African Americans, was his openness to people of all ethnic origins.
Historian Richard Brent Turner very justifiably sees the Ahmadiyya Muslim Community as "unquestionably one of the most significant movements in the history of Islam in the United States in the twentieth century, providing as it did the first multiracial model for American Islam".
Mufti Sadiqra highlighted the anti-racist approach of Islam that served as a great attraction to the African Americans in particular. February 2020 marks the centenary of fulfilment of the Holy Prophet'ssa prophecy. This service of Hazrat Musleh-e-Maudra has been acknowledged by eminent historians of Islam in America, but the day is not far when the American population will realise this great favour and unite with us in saying:
ملّت کے اس فدائی پہ رحمت خدا کرے
"May God show mercy to this ardent devotee of the nation."