Mansoor Ahmed Mubashir, France Correspondent
Chaudhry Maqsood-ur-Rehman Sahib, National Secretary Waqf-e-Nau France, reports that the national Waqf-e-Nau department of France prepared a plan to organise virtual academic competitions of all waqifeen and waqifaat.
Despite the lockdown and the anti-Islamic atmosphere in France recently, we were able to hold the virtual event on 31 October and 1 November 2020.
Before the competitions, a meeting of all the local Waqf-e-Nau secretaries was convened on Skype to discuss the arrangements. During the meeting, it was decided that the competitions would be completely online. It was also decided that tilawat, nazm and memorisation of the Quran competitions should be for waqifeen between the ages of 7 and 14. Only Urdu and French speech competitions would be held for the waqifeen above 15 years.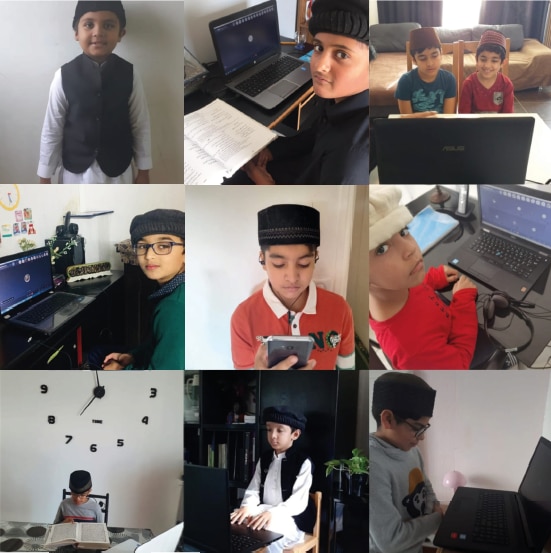 In view of the current situation in France, the topic, "Love for one's country is part of faith" was added.
Missionaries of Jamaat-e-Ahmadiyya France, Bilal Akbar Sahib, Usama Ahmad Sahib, Mansoor Ahmed Sahib, Ata-ul-Aleem Sahib and missionary in-charge Naseer A Shahid Sahib were among the judges. For competitions of waqifaat, a team of Lajna Imaillah performed their duties with great dedication.
The total attendance was 85 during this virtual event. May Allah the Almighty make these children His best servants. Amin