Asif M Basit
Within the last few years, a descendant of an admirer and descendants of opponents of Hazrat Mirza Ghulam Ahmadas have been discovered. With Hazrat Khalifatul Masih V'saa permission, I was researching on certain topics relating to those individuals and was able to discover their whereabouts.
It was a sign of the acceptance of Huzoor's prayers that I had the good fortune of tracing their footsteps and subsequently meeting them. These individuals were the maternal grandson of Colonel Douglas, the maternal grand-daughter of John Hugh-Smyth Piggott and the great-grandson of Henry Martyn Clark. They were all fortunate enough to have met Huzooraa in private audiences.
A miracle of the Fifth Khilafat
Whenever people applauded the research that went into these finds, having read the articles about them, I always made sure to tell them that in truth, it was no effort on my part. It was only a result of Huzoor's prayer, attention and love.
I wish to extend this further by writing this article today and tell everyone – so that it can be preserved in the history of the Jamaat – that it was only and only due to the quwwat-e-qudsiya (spiritual strength) of Huzooraa that it was possible. It was something destined for the era of Khilafat-e-Khamisa.
Accordingly, it is necessary to mention some facts about how this all occurred so that just as I was overawed by the happenings that took place, the readers too can share my astonishment.
Backdrop
When talking about these discoveries, I talk of the time when we were discussing the prophecy made by the Promised Messiahas pertaining to Rev Piggott on our programme Rah-e-Huda on MTA International.
It was in those days that some opponents of the Promised Messiahas had taken it upon themselves to ridicule Huzooras as regards that prophecy.
Opponents' arguments regarding the Piggott prophecy
According to them, the Promised Messiahas had said that if Rev Piggott was false, then he would die during Huzoor'sas lifetime, but if the Promised Messiahas was false, God forbid, then he would die during the lifetime of Piggott. To falsify the prophecy, the basis of their argument was that the Promised Messiahas passed away in 1908, whereas Piggott remained alive till 1927.
I felt agitated when pondering over this allegation. So, one day, I presented the matter to Huzooraa and requested permission to conduct an extensive research. Huzooraa openheartedly gave permission.
Research on Piggott
In this regard, I studied the Jamaat's literature on the topic and began searching for newspaper cuttings of that time covering this issue. It was to my surprise that things began unfolding themselves. I began to realise that this would become a long story, hence I sought Huzoor's permission to write an article on this issue.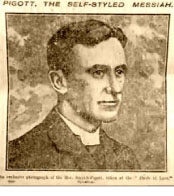 I visited the place where Piggott had organised a colony and met the people who had researched on it. I collated all the information that I could get my hands on, for example, his death certificate, his children's birth certificates, his marriage certificate, the allegations that were raised against him, the moments when he was humiliated, his nervous breakdowns and the resulting collapse of his colony.
To acquire all this information required effort, time and funding. It was impossible for me to obtain these three by myself, but, needless to say, I received them only through Hazrat Khalifatul Masihaa. The research took roughly a year to complete. There came times during that year when entire days were spent rummaging through old newspapers in local libraries and having to withstand the stale smell of timeworn newspapers. Even when nothing was found, I would still inform and update Huzooraa.
Constant encouragement
It must be acknowledged here that whenever Huzooraa heard of my dismay at running into a dead-end during my research and told me, "Keep looking, you will definitely find something", within only a few days of saying that, I would begin to see the fruits of the apparent "waste of time" and I would find myself looking for further clues.
One clue would lead to another and it would uncover many avenues for the research. It would also be incorrect not to mention that whenever I presented newly acquired documents to Huzooraa with excitement and passion, Huzooraa would listen to it as if he knew that that was to happen. It was as if Huzooraa knew that all I needed to do in my time of dismay was to dig a little deeper in order to strike gold. And after moments like those, I always did strike gold.
John Hugh Smyth Piggott's grand-daughter
Among those worn and torn papers were documents pertaining to the sale of Piggott's church, situated in North London, and his inheritance. From those papers, friendship with one of his grand-daughters became possible.
This was in 2011 and the information I possessed dated back 20 years ago. According to the documents, she resided in a house in Bradford. I presented this information to Huzooraa and requested permission to travel to Bradford.
However, I also mentioned that the information dated back 20-odd years ago and I did not know whether she still resided there or not. Huzooraa replied, "When you go, you will find her!" As soon as I left Huzoor's office, I set out for Bradford, which is a four-hour drive from South-London. When I got there, it was dark and I deemed it inappropriate to knock on someone's door at that hour. Thus, I spent the night in Bradford.
Bad-news in disguise
The next day was a Sunday and I reached the house in the morning. In these countries, it is not customary to knock on people's doors on Sundays, and that too in the morning. Regardless, I knocked on the door.
A middle-aged man wearing a dressing gown opened the door. I would have expected him to be inconvenienced at this event in any case, but the sight of a Pakistani Muslim startled him slightly. He must have been thinking what intentions I had in store for him. With a broad smile on my face, I attempted to relieve him of his apparent concern and informed him that I was in search of a certain lady who used to live there. With the most minimal choice of words, he replied in the negative and began closing the door, when I mustered up courage to ask further, "When did you occupy this house?"
In British culture, personal questions like this, especially to strangers, are considered bad manners. But what could I do? I was desperately in search of Piggott's grand-daughter and in this quest, this man seemed to be the only ray of hope. In answer to my question, the gentleman rolled his eyes, but at the same time, seemed to be occupied in thought. As is customary, he gave a brief answer. He said that he had bought the house from a lady approximately 15 years ago. He followed on by saying, "Now, don't ask where she lives now!" I told him that that was actually my next question. He told me that all he remembered was that she was tired of Bradford and was looking to settle down in Sheffield. I thanked him a lot, apologised for the inconvenience and with a bit of disappointment, went and sat in my car.
It wouldn't have been possible for me to go to Sheffield and advertise about a lady who I was searching for. Who would I ask? Who would know? People here remain unacquainted with the names of their neighbours living in their vicinity for years. But I remembered what Huzooraa had told me and only due to that was I able to bring myself together and plan ahead. If I didn't, I wouldn't have been able to live with being the reason for disrupting the fulfilment of Huzoor's words.
Allah the Almighty very graciously accepts our desires as prayers, provided they have the element of good in them. The desire to find this lady was not exclusively mine. I shared it with God's beloved and chosen one. Thereupon, a thought came to mind; to call the telephone directory and have them give me all the names matching the one I was searching for. I googled the British Telecommunications website and searched for directories.
As I began this endeavour, I found that my dismay only increased as opposed to vanishing. Hundreds of names matched the name I was searching for. How many people would I be able to disturb on a Sunday morning?
The current trend of telemarketing has made it all the more difficult for strangers like me to make calls, because no one seems to want to get past the first few remarks. Even if I managed to get hold of the name I was searching for, I became dubious about whether she would even agree to talk to me and share information.
Nonetheless, I started making calls; the first, then the second and then the third. The discourtesy I experienced shattered my confidence even more. But that single sentence of my beloved was dearer to me than my ego. I thought that I would give the first 10 numbers a try, then commence with the others when I returned to London and hear what words they had to share with me.
A ray of hope
I dialled the fourth number and an aged and graceful voice responded. I asked her whether she was Ann Buckley. Albeit reluctantly, she replied that she was and asked who I was. I introduced myself and said that I belonged to the Ahmadiyya Muslim Community. I asked her whether her grandfather's name was Rev Piggott. The answer I received caused shivers to run down my spine. I got out of the car and stood up. She told me that she was at home and gave her address. "Come over if you can. I'm still at home."
The journey from Bradford to Sheffield is approximately a one-hour drive. I was thankful that Hafiz Ijaz Ahmad Tahir Sahib accompanied me and drove the car. Otherwise if I had driven, the law of the land would not have taken too kindly to me. Allah reward him the best reward for driving us there safely. Ann very lovingly welcomed us to her abode. She repeatedly asked how we had found her. What could I tell her? It wasn't me that had found her, but God Almighty upheld the dignity of words uttered by His beloved.
Although the joy of meeting Ann was inexplicable, but when she shared her views on her grandfather's beliefs, I became ecstatic and praised Allah. She said, "It's nothing more than rubbish."
God Almighty had destroyed Piggott's movement and community, but kept his grand-daughter alive so that she could declare in the era of the Fifth Khilafat that her grandfather's beliefs were nothing more than rubbish. She then told me that she possessed old documents belonging to her grandfather. "Would you like to have a look at them?" What more could I have wanted! I was in access to information I probably didn't even dream of.
Striking gold
She kept all her archives in a separate room. She left me alone and told me to take my time. "If you would like any tea or coffee just let me know." I opened the lid of the first box. At the very top was the announcement by Hazrat Mirza Ghulam Ahmadas, the Promised Messiah and Imam Mahdi! It had been published in English and sent to Rev Piggott and many English newspapers. You can imagine how my expression changed after that!
I went running to her with the announcement. I told her that it was this prophecy that I was researching. She said that she had read the announcement and wanted to know what the result was. I briefly explained to her the matter and she was astonished to learn that her grandfather's claims had reached a remote place in India and caused so much concern, even there. She said that although she had no religious inclinations, she was amazed to learn that her grandfather had left behind no following despite belonging to the well-known city of London, yet the Promised Messiahas has a following spread throughout the globe despite being from a remote town in India. "No one remembers my grandfather today. In fact, if I have ever heard someone talk about him, then it is from you and you're researching on him."
I informed her that the Khilafat of Hazrat Mirza Ghulam Ahmadas is leading the community at present and she expressed her desire to meet Huzooraa. The details of that mulaqat have been given in a separate article, but I should mention here that the impact her mulaqat with Huzooraa had on her is in its own right a sign of the Jamaat's truthfulness.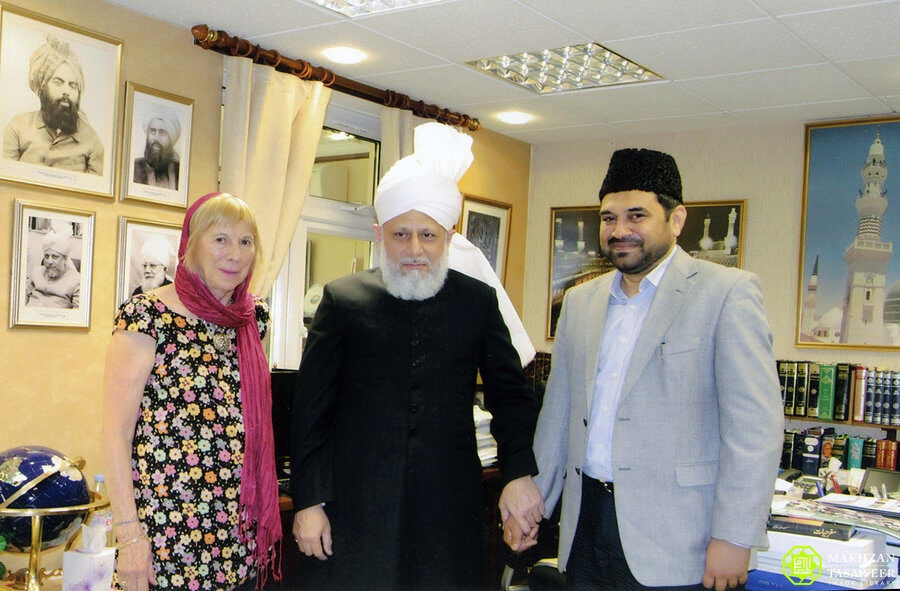 Whilst flicking through Piggott's documents, having been through all of them and then on our journey back to London, Huzoor's words repeatedly echoed in my mind: "When you go, you will find her!" What effort was made on my part? You can read the entire incident again and you will note that on my part, there was nothing. Dialling four telephone numbers and speaking to people requires no effort at all. It does not entail a heavy amount of research. The actual thing to remember here is what we have all heard since childhood that when the Khalifa of the time or a prophet utters something, angels descend in order to fulfil their each and every word. Alhamdolillah that God Almighty enabled that to come to fruition!
Debate with Henry Martyn Clark and Abdullah Atham
Similarly, in 2012 when we were discussing the prophecies of the Promised Messiahas on Rah-e-Huda, a caller asked the question:
"During the debate known as Jang-e-Muqaddas, the Promised Messiahas declared a prophecy pertaining to the opponent Abdullah Atham. He said that Atham would die within 15 months of this prophecy, however he did not die during this period. How do you explain this?"
Our scholars provided a very satisfactory answer. However, I wanted to find out what the Christian clergy's reaction was, what the status was of the debate at that time and whether people knew about it or not. I took that desire with me to Huzooraa and he, once again, very lovingly granted permission to research on it. Huzooraa enquired, "What is it that you wish to find?" I only just began describing what I was in search for when Huzoor said, "Allah fazl karey! Dhoondo gey to mil jay ga." (Allah make it successful. When you start your search, you will find it.)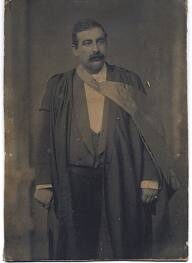 I desired to tell Huzooraa a lot more. I even began to describe the clues I was looking for, when Huzooraa said, "Aur?" (What else?) and I moved onto the next item. My desire was to tell Huzooraa about the debate with Atham so that Huzooraa could be informed of all the aspects I had in my mind. But the words uttered by Huzooraa had become a prayer and angels were already in action to fulfil each and every word. I knew for certain then that this too would be accomplished.
The research phase
The following few months were spent in search of material. During the research, I got to learn directly from Huzooraa that my waqf (life devotion) should not be compromised in focusing on a single task. One day, Huzooraa explained to me, "A waqif-e-zindagi [life-devotee] should be able to multitask."
Accordingly, I carried out my day to day duties alongside the research. To accomplish the task, many journeys and other purchases needed to be made. After retirement, Rev Henry Martyn Clark returned from India to Edinburgh, Scotland. I travelled to Scotland several times and each time, Huzooraa openheartedly granted leave and approved any funds that were required.
Once more, I was able to witness how, if any avenue becomes apparent to prove the truthfulness of the Promised Messiahas, Huzooraa openheartedly gives us strength, inspiration and any amount of monetary funds that are required. Both Henry Martyn Clark and Abdullah Atham belonged to the Church Mission Society (CMS). Their headquarters at that time was in Oxford. There, I was given access to reports Henry Martyn Clark had sent to the headquarters.
Henry Martyn Clark's statements regarding Hazrat Ahmadas
Among those, I found a statement, albeit full of rage, regarding the Promised Messiahas in which he had written that he had never had to face such arguments as were presented by Mirza Sahib, peace be upon him. He also said that when the debate first took shape, no scholar from the Muslim side was willing to take up the challenge, until Mirza Sahibas of Qadian took it upon himself. He further added that although all Muslims considered him outside the pale of Islam, none of those who declared this edict had the courage to take on the challenge.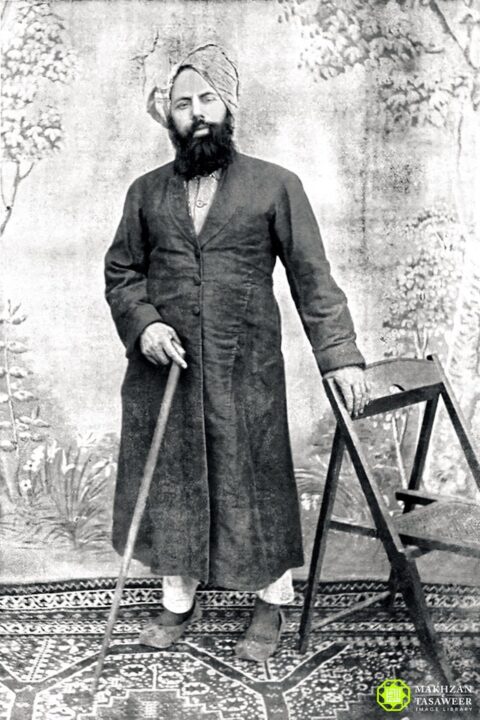 Most of the Church Mission Society's records have been stored in the Cadbury Research Library (Birmingham University). There, I found files filled with letters of clergymen of that time, which I had to go through. After writing for prayers to Huzooraa, I would head out to the library and it was there that I found a letter written by Henry Martyn Clark to his father Robert Clark.
Among other things, he had written regarding the 15-month period and that it was almost over. He wrote that Abdullah Atham was residing in Firozpur in utter despair. Alongside that, he wrote about his meeting with Atham and how he was recovering from his anxiety and would later be brought back to Amritsar so that they could celebrate the passing of 15 months.
Henry Martyn Clark said that he was to write the speech to be delivered by Atham at the celebration. Among all those letters and papers was that one letter in which Henry Martyn Clark clearly mentioned the state of Abdullah Atham as well as his repentance after the prophecy made by the Promised Messiahas. That too was kept for the blessed era of Fifth Khilafat! Copies of that letter were made and a copy was presented to Huzooraa.
It is intriguing that whenever something like this has been discovered and I have presented to Huzooraa with sheer excitement, I have always noticed Huzooraa to be as calm, dignified and wise as ever, which proves that the ordinary human and Hazrat Khalifatul Masih are on two different wavelengths. When we are so ecstatic that we are near to losing our senses, Huzooraa brings us back to our senses. When we think that we have unearthed the secrets of the universe, we notice Huzoor's vision set on something far beyond that, as if to say that there is a lot more beyond this.
But one should not think that Huzooraa does not give encouragement. One sentence said by Huzoor, for example, "Kamal kar diya! Ye kahan sey nikala?" (Excellent! Where did you find this?) is heavier in meaning than the research itself. Huzoor's methods of encouragement are such that no single word can describe them.
We should suffice with "absolutely beautiful" for now. Man is full of flaws, but our master and guide, Huzooraa, is endowed with divine insight, wisdom and farsightedness. Something always occurs, which gives us a hint of certainty that Huzooraa has not forgotten about us and if he has not forgotten about us, then surely, we will be in his prayers. This alone is sufficient to keep us going on the right track. Anything connected to anyone or anything else is false hope.
Finding the great-grandson of Henry Martyn Clark
Later on, I came across Henry Martyn Clark's grave and death certificate. From there, I was able to track down his final place of residence, property deeds and inheritance papers. Thus, with the sheer grace of Allah, I was able to reach the great-grandson of Henry Martyn Clark. A loving, gentle and sincere human, that gentleman resided in Blackpool, England.
When we approached him, we were able to see many documents belonging to Martyn Clark, among which were documents related to Jang-e-Muqaddas. (The details of this have been published in The Review of Religions.)