Ali Fatty, Student Jamia Ahmadiyya International Ghana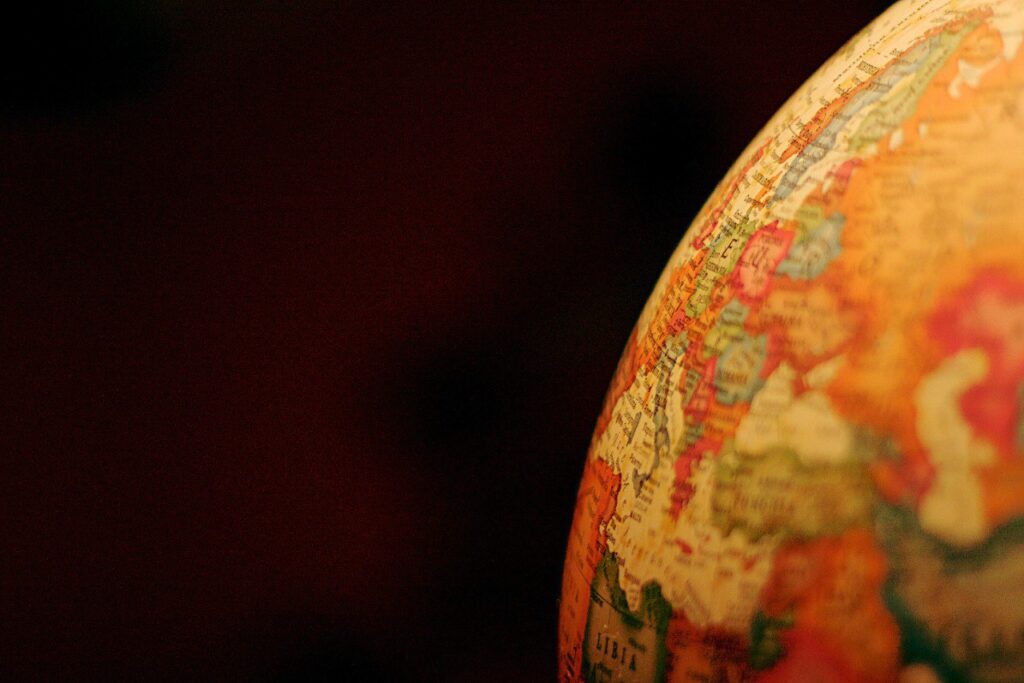 We have witnessed the distressing escalation of one of the world's longest-standing conflicts in the Holy Land, leading to an unprecedented tragic series of civilian deaths both in Israel and now, to a larger extent, in Palestine.
It is understandable that the recent attack by Hamas must be rejected and condemned, but it would be unjust to believe that the injustice in this conflict started with Hamas' attack. Consecutive Israeli governments have been persecuting Palestinians for decades in plain sight. World leaders know this, yet they choose to ignore the relentless occupation and control of Gaza by Israeli forces. As a result, sympathy for Palestinians amongst world leaders is a rarity; instead, they choose to fan the flames of war and destruction.
An Israeli lawmaker told Al Jazeera that his party warned about events like Saturday's Hamas attack on Israel if the country's government continued its "illegal occupation of Palestinian lands." (www.aljazeera.com/news/2023/10/8/israeli-lawmaker-blames-pogroms-against-palestinians-for-terrible-attacks)
Are Palestinians to be blamed?
Since the start of the war, the Israeli leaders have unfortunately been constantly hellbent on pointing fingers that all the Palestinians are to blame in justification for their bombardment of innocent civilians in Palestine.
Husam Zomlot, the Palestinian Ambassador to the UK, told the BBC that Hamas is not a Palestinian government. The ambassador said:
"Hamas is a militant group; you are talking to a Palestinian representative, and our policy is very clear. This is not about support or not support (Hamas). I am here to represent the Palestinian people and what they are going through."
He added:
"Hamas is not the Palestine government. The Israeli government is giving orders to its organised army. Don't throw any symmetry here. Don't equate the occupied with the occupier. This doesn't serve justice." (www.businesstoday.in/latest/world/story/hamas-is-not-palestinian-diplomat-confronts-bbc-journalist-over-do-you-condemn-attack-on-israel-question-401455-2023-10-10)
Global leaders double standard proliferating war
Regrettably, high-profile leaders occupying high positions in global multilateral governmental institutions that are expected to be the preachers of peace and building bridges of reconciliation between the two parties are instead busy forming allies and making reckless comments that are proliferating the intensity of the war and persecution against Palestinians.
Even though the Palestinian authorities have disassociated themselves from Hamas, Western leaders and media choose to ignore the hard facts but continue to push the narrative that Israel is defending itself.
For example, the leaders of France, Germany, Italy, Britain and the United States condemned Hamas' attacks in a joint statement, calling them "acts of terrorism" that had "no justification." The statement reads: "Our countries will support Israel in its efforts to defend itself and its people against such atrocities." (www.washingtonpost.com/world/2023/10/10/israel-hamas-war-global-reaction/)
Since when did bombing civilian buildings and cutting essential human supplies to them become "defence"?
The UK government has also expressed its plan to deploy its Royal Navy ship to support Israel in the war against Hamas. (www.bbc.com/news/uk-67095846)
Rishi Sunak the Prime Minister of United Kingdom "Israel has an absolute right to defend itself." (https://twitter.com/RishiSunak/status/1710583360756625872)
According to the Israeli authorities, an aircraft with highly advanced ammunition deployed by the United States government has landed at the Nevatim airbase in southern Israel. (www.aljazeera.com/news/liveblog/2023/10/10/israel-hamas-war-live-appeals-for-safe-corridor-gaza-toll-goes-past-700)
The President of France, Immanuel Macron, said on X:
"France stands in solidarity with Israel and the Israelis, committed to their security and their right to defend themselves." (https://twitter.com/EmmanuelMacron/status/1710642794509787518)
The Chancellor of Germany, Bundeskanzler Olaf Scholz, said:
"Israel has every right to defend and to protect itself and its citizens." (https://twitter.com/Bundeskanzler/status/1711452547561431248)
The US continues to provide military aid to Israel. The President of the United States, Joe Biden, said:
"Over the coming days, the Department of Defense will work to ensure that Israel has what it needs to defend itself and protect civilians from indiscriminate violence and terrorism." (www.aljazeera.com/news/2023/10/7/we-are-at-war-reactions-to-palestinian-hamas-surprise-attack-in-israel)
Social media influencers, the likes of Jordan Peterson with staggering followers, also choose to take a side in supporting Israel to create hell on earth for Palestinians, he wrote on X whilst tagging the prime minister of Israel:
"Give 'em hell @netanyahu enough is enough" (https://twitter.com/jordanbpeterson/status/1710622315816337454?)
The president of the European Union, Ursula von der Leyen, also reiterated the same message of support for Israel. She wrote on X, "I unequivocally condemn the attack carried out by Hamas terrorists against Israel. It is terrorism in its most despicable form. Israel has the right to defend itself against such heinous attacks." (https://twitter.com/vonderleyen/status/1710568998197178680)
Israel's Minister of Energy, Israel Katz, wrote on social media that no "electrical switch will be turned on, no water hydrant will be opened and no fuel truck will enter." (www.theguardian.com/world/2023/oct/12/no-power-water-or-fuel-to-gaza-until-hostages-freed-says-israeli-minister)
Israel's claim regarding self-defence
Ironically, most of these leaders condemned Russia for cutting off power to Ukraine, labelling it a war crime, yet they did not have the moral backbone to condemn Israel for cutting off water, food, electricity and fuel to innocent civilians in Gaza.
The dire and catastrophic results of the Israeli authorities' shelling and killings of innocent Palestinians with the support and endorsement from world leaders are terrible and only worth being called out.
Political pundits and analysts lament that these leaders are blindly following Israel's excesses on the so-called pretext of self-defence, yet what is seen these days is the frequent bombardment of Israel on Gaza.
According to UNICEF spokeswoman Sara Al Hattab, at least more than 700 children have been killed by the Israeli shelling of Palestine.
"According to the latest reports by local health authorities and media, at least 2,215 Palestinians were reportedly killed, including over 700 children, and more than 8,714 people wounded, including more than 2,450 children." (https://edition.cnn.com/middleeast/live-news/israel-news-hamas-war-10-14-23/h_8dea4914b4178c1507b3dabb55c51d33)
The UN Special Rapporteur on Human Rights in the Palestinian Territory, Francesca Albanese, has warned that Israel is carrying out "ethnic cleansing" in the name of self-defence.
"Israel has already carried out mass ethnic cleansing of Palestinians under the fog of war. Again, in the name of self-defence, Israel is seeking to justify what would amount to ethnic cleansing." (www.independent.co.uk/news/world/middle-east/ethnic-cleansing-israel-gaza-palestine-un-b2430296.html)
Social media dissent
Recently, X has been flooded with a barrage of protest posts from users who accuse Western leaders of showing blatant double standards in the conflict. They express their discontent over the unequal levels of support offered to Israel and Palestine.
Irish lawmaker Richard Boyd Barrett took to X expressing shock at the double standards of Western leaders. He said:
"Palestinians hostage in the criminal siege of Gaza for 17 yrs. Since 1948, Palestinians victims of ethnic cleansing, murderous occupation & apartheid. They have every right to resist. Shocking double standards of western leaders supporting Ukraine resistance but condemning Palestinian." (https://twitter.com/RBoydBarrett/status/1710999990519071012/photo/1)
Many users on social media have voiced that diplomats and the media have expressed support to Ukraine for defending itself and condemned Russia for its invasion. However, many commentators argue that the same cannot be said with Israel's annexation of Gaza and the West Bank.
Agnes Callamard, Amnesty's secretary-general, told Al Jazeera:
"Without making any comparison between Russia's aggression and Israel […] it is clear the Palestinian people are under a regime of oppression. A regime of occupation and a regime of apartheid." (www.aljazeera.com/news/2023/3/28/ukraine-war-excerbated-human-rights-double-standards-amnesty)
Calls for ceasefire and peace talks should be a top priority
Nevertheless, other leaders also commented that peace talks should be the priority at the moment, rather than leaders of countries supporting aggression for one country.
Russian Deputy Foreign Minister Mikhail Bogdanov told TASS on 7 October while calling for a ceasefire as the conflict spiralled, that:
"This is a relapse of a 75-year-old conflict. Moscow is in contact with all parties, including the Arab states. We call for an immediate ceasefire and peace." (https://new.thecradle.co/articles/russia-china-call-for-hamas-israel-ceasefire-peace-talks)
He added:
"We urge you to immediately start a peace process on the basis of existing internationally recognized agreements. UN Security Council decisions have not been implemented, the work of the Middle East Quartet has been hampered, talks have not been held, and this is the result." (Ibid.)
The government of China has also urged both parties to engage in peace talks. "We call on relevant parties to remain calm, exercise restraint and immediately end the hostilities to protect civilians and avoid further deterioration of the situation." (Ibid.)
The recent press release of the Ahmadiyya Muslim Community is the compendium of everything in addressing both parties to hold a ceasefire for the safety of the civilian population. It reads:
"The Ahmadiyya Muslim Community extends its deepest sympathies and prayers to all those who have been left bereaved or affected in any way. Our hearts go out to them all.
"We pray and urge for an immediate end to hostilities and for peace to prevail so that no more lives are lost. For that, it is necessary that the channels of communication between relevant parties and nations remain open.
"Until a ceasefire occurs, any military action taken must ensure that civilians do not come to any harm." (www.pressahmadiyya.com/press-releases/2023/10/statement-of-the-ahmadiyya-muslim-community-on-recent-escalations-in-the-israeli-and-palestinian-conflict/)
Hazrat Mirza Masroor Ahmad, Khalifatul Masih Vaa, for more than a decade, has urged Muslims to put aside their differences and unite to establish world peace and safeguard the rights of Muslims. In the Friday Sermon of 13 October 2023, he noted:
"[…] At least the Muslim nations should pay heed and erase their own disagreements in order to establish unity. If Muslims have been told in the Quran to improve relations with the People of the Book, then Muslims, who share the same kalima, why can they not place their problems aside and come together. This is the only way to rid the world of the disorder we see today. Then, as one, they must raise a voice against those who are oppressed.
"If there is unity, there will be power in the voice that is raised. Otherwise, these Muslim nations will be responsible for the loss of innocent lives. We should keep the teaching of the Holy Prophetsa in front of us, to aid both the oppressed and the oppressor (by stopping them from oppression)." (www.alhakam.org/palestine-israel-gaza-peace/)
The spread of disinformation
The proliferation of false claims, propaganda, and misrepresented images and videos has inundated social media platforms, with individuals disseminating unverified information without considering the potential consequences of exacerbating the conflict.
Fake news is created and spread around the world to change people's beliefs, attitudes, or even perceptions, so people will ultimately change their behaviour. This means if one falls into the trap of believing fake news, such a person's beliefs and decisions are being driven by someone else's propaganda.
Even major Western news organisations such as the BBC, CNN, and the LA Times, typically regarded as sources of credible global news, have faced significant criticism and public backlash for perceived biases, inaccuracies, misleading reporting, hypocrisy, and the propagation of false conspiracy theories in the context of this conflict.
For example, one report that came into the spotlight regarding the bias and hypocrisy of Western media was particularly pointed out when the BBC reported on X (formerly Twitter), that "More than 500 people have died in Gaza after Israel launched massive retaliatory air strikes, according to Gaza's health ministry." The report also states with regard to the situation in Israel that "More than 700 people have been killed in Israel since Hamas launched its attacks on Saturday."
(https://twitter.com/BBCWorld/status/1711340677571674567?t=Ld0PkGZQCitn0XPplAL_Kw&s=19)
Many were quick to point out the BBC's biases in using a softer tone when describing the deaths in Gaza, stating that "More than 500 have died." In contrast, they employed a more severe term for the casualties in Israel, saying, "More than 700 people have been killed." The choice of the words "killed" for Israel and "died" for Gaza creates a perception of greater suffering and victimisation on one side.
The report's language and framing contribute to a biassed representation of the conflict by emphasising casualties on one side while downplaying those on the other and by presenting one side as a reaction to aggression and the other as an initiating force.
Other equally famous media outlets that entice huge subscribers from social media and print media have also succumbed to the act of making similar uncorroborated reports of "decapitated babies" by the Hamas group. (https://twitter.com/CNN/status/1712132220809298163)
Sara Sindner, a journalist who works for CNN made the news of "beheaded babies" by the Hamas group, but later apologised for reporting such misleading news. She wrote on X:
"Yesterday, the Israeli Prime Minister's office said that it had confirmed Hamas beheaded babies & children while we were live on the air. The Israeli government now says today it CANNOT confirm babies were beheaded. I needed to be more careful with my words, and I am sorry." (https://twitter.com/sarasidnerCNN/status/1712415116363169884)
Even though one can argue that the CNN journalist has apologised for her actions in misleading the world, the bitter truth is that the apology cannot equate to the tragic consequences it has had.
Just recently, in the USA, a news story featured in the New York Times said that a 71-year-old landlord had attacked his tenant woman and his six-year child, fatally killing the young innocent boy for being a Palestinian Muslim.
"A man who targeted a 6-year-old boy and his mother for being Muslims brutally attacked them, killing the boy and wounding the mother at a residence outside Chicago on Saturday. The man accused in the attack was their landlord, the authorities said." (www.nytimes.com/2023/10/15/us/muslim-boy-stabbed-landlord-chicago.html)
The suspect, whose action was premeditated by anti-Muslims was reportedly heard yelling, "You Muslims must die!"(www.aljazeera.com/news/2023/10/15/palestinian-american-boy-stabbed-to-death-in-gaza-war-related-killing-in-us)
According to other newspapers, the attacker mercilessly stabbed the six-year-old child 26 times. (www.aljazeera.com/news/2023/10/15/palestinian-american-boy-stabbed-to-death-in-gaza-war-related-killing-in-us)
In today's fast-paced world of social media, the viral spread of malicious information countering credible reports at the same speed has become the modern modus operandi of warfare against rival countries, as is apparent in the ongoing conflict.
Nevertheless, this goes contrary to the Islamic teachings on the rules of war. The Holy Quran has strictly commanded Muslims to never abandon the path of justice when involved in a war or conflict with other parties, even if they are wronged.