M Adam Ahmad, Al Hakam
This series, Zikr-e-Habib, explores the life of Hazrat Mirza Ghulam Ahmadas, the Promised Messiah and Mahdi, and his sayings, shedding light on his noble character and the impact of his teachings on his followers and the world at large.

Prophets of Allah the Almighty embark on various journeys. They are driven by God Almighty's revelations to spread His message and fulfil this most important responsibility. While the principal objective of Allah's messengers is to propagate His divine mission, their travels are also divinely orchestrated to allow their elevated morals and exemplary character to shine forth upon people.
The early trading journeys of the young Muhammad, peace and blessings of Allah be upon him, were one of the most important parts of his life. The Arabs mostly travelled on famous trade routes, i.e., Syria, Yemen, Egypt, etc.
During one of the trade journeys to Syria, a Christian monk named Bahira noticed signs of prophethood in the young Muhammadsa and advised his uncle, Abu Talib, to take great care of him, for he was destined to become a great prophet. (The Life & Character of the Seal of Prophets, Vol. 1, pp. 138-139)
The Holy Prophet'ssa journey to Taif was another important occasion in his life, as it was undertaken in the way of Allah the Almighty to propagate and promote the message of Islam. Though it did not immediately result in their conversion to Islam, it served as a foundation, and the people of Taif eventually accepted God's message after the victory of Mecca.
When the infidels of Mecca rejected God's message and the followers of the Holy Prophetsa were subjected to severe violence and hardships, the journey of Prophet Muhammadsa to Medina was another historical event that marked the beginning of a new era in the propagation of Islam.
In the last age, the Messiahas of Prophet Muhammadsa, Hazrat Mirza Ghulam Ahmadas also embarked on various journeys throughout his life and spared no effort to spread the true teachings of Islam.
Purpose of travel
One of the earliest biographers of the Promised Messiahas, Hazrat Sheikh Yaqub Ali Irfanira narrates:
"The Promised Messiahas did not have a habit of travelling or tourism as a pastime, and hence he never went on any journey with this intention.
"Before he was divinely commissioned, obeying his late father to pursue certain cases, the Promised Messiahas had to travel to Batala, Gurdaspur, Dalhousie, and Lahore. In the same period, he made two journeys to Sialkot and Jammu for the purpose of employment. At this [young] age, Huzooras used to pay a visit to certain righteous elders as well.
"After he was appointed [by God Almighty], the reason and purpose of the Promised Messiah'sas journeys was only to promote the truth of Islam and the propagation of this great faith. In this, I also include those journeys that Huzooras had to take to follow the cases made against him or his Jamaat's members by the internal and external enemies of Islam. To pursue these cases, the Promised Messiahas travelled to Gurdaspur, Batala, Dhariwal, Pathankot, Jhelum and Multan. In addition to that, Huzooras journeyed to Amritsar, Jandiala, Lahore, Jalandhar, Kapurthala, Patiala, Sanur, Aligarh, Ambala, Ferozepur, Ludhiana, and Delhi to preach and spread the message of Islam Ahmadiyyat.
"Before his prophethood, the Promised Messiahas had a very simple routine in the travels he made to set a great example of obedience to [his father], late Hazrat Mirza Ghulam Murtaza Sahib. Huzooras would not take all the belongings with him. His clothes were only the dress he would be wearing, and apart from that, Huzooras used to carry simple bedding, a vessel, and a glass with him.
"After God entrusted Huzooras with prophethood, the nature of his journeys also changed, and a group of companions used to travel along with him. Therefore, it was his usual practice to keep several candles, matchsticks, different types of essential medicines, etc., so that, when need be, they did not have to go out searching for them. Moreover, since fountain pens were not available at that time, the Promised Messiahas would also keep [quill] pens, paper, and an inkpot with him.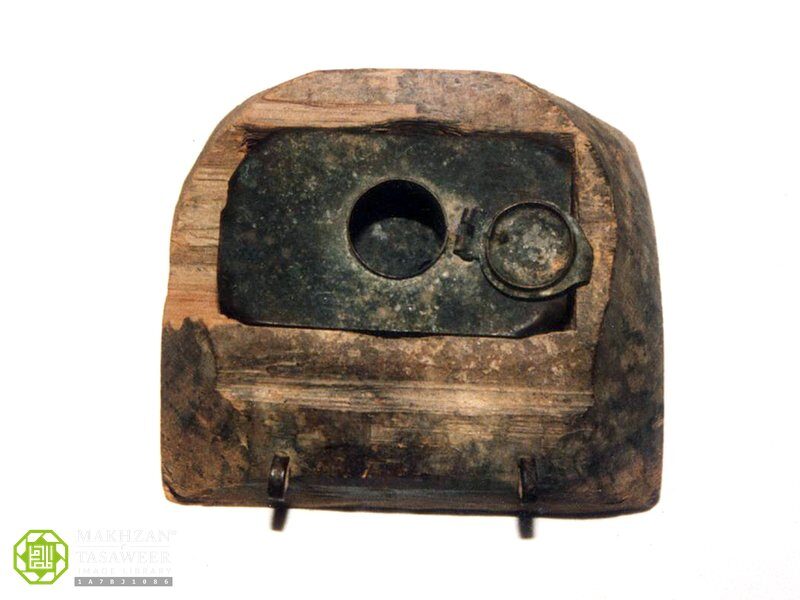 "In the long preaching journeys, Ummul Momineen [Hazrat Amma Janra] and the children would usually accompany him as well. The Promised Messiahas used to sit inside the yakka [horse-driven carriage]. During the train journeys, Huzooras used to initially travel in the second class, and then later on, in the third or inter class [i.e., the class between the second and the third]. However, the Promised Messiahas had no special preferences for the third, inter or second classes." (Sirat Hazrat Masih-e-Maudas by Hazrat Yaqub Ali Irfanira, pp. 78-80)
Extensive journeys in the way of Allah
The Promised Messiahas said:
"On my part, I have endeavoured to communicate the message [of Islam Ahmadiyyat] by personally visiting some cities of the Punjab and India like Amritsar, Lahore, Jalandhar, Sialkot, Delhi, Ludhiana, and others. I have communicated the message of God Almighty in large gatherings and presented the beauties of Islam in the presence of thousands of people. And I have written some seventy books expounding the truth of Islam in Arabic, Persian, Urdu, and English, about 100,000 copies of which have been published in Muslim countries. To the same end, I have published several hundred thousand pamphlets, and by the grace of God Almighty and His guidance, more than 300,000 persons, as of today, have repented of their sins at my hands, and this process continues at such a fast pace that each month hundreds of people continue to enter into the covenant of allegiance with me.
"People of foreign lands are not unaware of my Jamaat. In fact, my message has reached even the countries of America and remote countries of Europe to the extent that in America many people have joined my Jamaat, and, on their own, had many leading American newspapers publish my prophecies regarding the extraordinary earthquakes as proof of my Signs. Some of the Europeans, too, have joined my Jamaat. I need not mention the Muslim world; for, as I have just stated, more than 300,000 people have entered this Jamaat and people have come to know of thousands of Signs. And most of them are pious and of good disposition." (The Philosophy of Divine Revelation [Haqiqatul Wahi], p. 207)
Regarding Prophet Ahmad'sas journey of writing and publishing his magnum opus, Barahin-e-Ahmadiyya, Iain Adamson relates that Chaudhary Sir Zafrulla Khanra said:
"Qadian was situated 11 miles from the nearest railway station and telegraph office. It boasted few amenities. The nearest printing press was situated at Amritsar, a matter of 35 miles from Qadian. There was no one in Qadian who could have in any way assisted the author in the writing and production of this great work.
"He wrote out the manuscript by hand, and when the time came for committing it to the printing press, he himself took it to Amritsar. This involved a journey on a dirt track studded with potholes, which was easier to traverse on foot than by means of one of the uncomfortable and perilous spring-less horse-drawn contraptions that were occasionally available. This was followed by a railway journey of 24 miles.
"The book was thus conceived, written, and published entirely through the efforts of a single individual, assisted only by the Grace and Bounty of the Divine." (Ahmad[as], The Guided One, pp. 76)
Christ-like journeying
Under the above heading, Hazrat Maulana Abdur Rahim Dardra narrates that the Promised Messiahas went to Lahore in January 1892 and gave a speech refuting all allegations of the Mullahs there.
"From Lahore [Prophet] Ahmadas went to Sialkot and thence to Jullundur about the middle of March from where he proceeded to Ludhiana and then he returned to Qadian in the third week of May [1892].
"He had to undertake these journeys for God had willed that he should have a resemblance to the first Messiahas. He preached during the day and prayed during the night, beseeching God to have mercy on mankind and reveal His face unto them. In spite of his age and weak health, he neither tired nor grew weary and went about the Lord's work ever cheerful and happy. He heeded not the opposition which was offered to him nor the abuse which was heaped upon him, and returned a stern answer only when he was afraid that truth would suffer for lack of it, and even then, his object always was to admonish and not to inflict pain.
"In all his journeyings – under every species of insult, opposition and misrepresentation – he most perfectly illustrated the precepts and principles of the religion he taught. His love and compassion; his forbearance and forgiveness; his meekness and wisdom; his simplicity and purity; his equanimity and self-possession can find a parallel only in Jesusas or the Holy Founder of Islam, [Prophet Muhammadsa]." (Life of Ahmadas, pp. 326-327)
God drew people to Ahmadas
Hazrat Abdur Rahim Dardra MA writes:
"In view of the earnest appeals of his Ludhiana friends, it is probable that he [the Promised Messiahas] visited that town somewhere during the first quarter of the year 1884.
"Mir Inayat Ali, who is the son-in-law and nephew of Mir Abbas Ali, says that Ahmadas was accompanied by Jan Muhammad, Hafiz Hamid Alira and Malawa Mal. There was a crowd of people, including Nawab Muhammad Ali of Jhajjar, at the Ludhiana railway station to receive Ahmadas, though he was not personally known to the people there. Arrangements for his short stay were made in the Muhalla Sufian. He used to go out for walks, and crowds followed him wherever he went.
"Though he stayed in Ludhiana only for two or three days, he left an indelible impression of righteousness and saintliness in the hearts of the people. Something seemed to draw people towards him, and everyone who came to see him felt that he was in the company of a holy man. Seekers after truth and all lovers of Islam were comforted at seeing him. The righteous were thrilled with joy and bliss when they heard the words of wisdom which fell from his lips." (Ibid., p. 129)
Selflessness during travels
Hazrat Mirza Din Muhammad Sahibra related to Hazrat Sahibzada Mirza Bashir Ahmadra MA:
"During the days when I [Hazrat Mirza Din Muhammadra] would regularly visit the Promised Messiahas, Huzooras used to go with his associates, etc., to pursue the cases. [Your] grandfather, [Hazrat Mirza Ghulam Murtaza Sahib] had entrusted this work to Huzooras and [your] paternal uncle, [Mirza Ghulam Qadir Sahib] was employed outside [of Qadian with the government].
"When Huzooras would go to Batala, he used to take me with him. After leaving the house for the journey, he would make me sit on the horse and himself walk on foot. The servant would be holding the horse.
"Sometimes Huzooras used to ride the horse at the turn on the way to Batala and at times when we would reach the river. He would not make me get off the horse but rather say, 'You should keep sitting. I will ride later on.' This is how we would reach Batala. […] While returning from Batala, Huzooras would keep me sitting [on the house] during the entire journey. At times, he would ride along with me and then walk on other times." (Sirat-ul-Mahdi, Vol. 1, narration 680)
In his book, Sirat-e-Tayyibah, Hazrat Mirza Bashir Ahmadra states:
"A man [Hazrat Mirza Din Muhammadra] told me that in his early life, he used to accompany the Promised Messiahas as an attendant on his journeys. 'Most often,' he said, 'Hazrat Ahmadas would make me mount his horse, and he would himself walk on foot by my side. If I insisted, he would ride for some short distance, get down again, and make me ride as before. Upon reaching the destination, he would usually give me four annas [sixteen annas equate to one rupee] for a meal (living was extremely cheap in those days), but he himself would subsist on a little boiled pulse and some bread bought only for one anna, or even a handful of parched chick-peas. The Promised Messiahas had a very modest diet.'" (Sirat-e-Tayyibah, p. 63)
Glory of God in nature
In his biography of the Promised Messiahas, Iain Adamson writes:
"Many of his [Prophet Ahmad'sas] father's legal cases were heard in Dalhousie, a hill station named after a former viceroy, which was some 100 miles from Qadian and 8,000 feet above sea level, or in Lahore, which is about 70 miles from Qadian. The roads were little better than tracks and there was no public transport which meant that Ahmad[as] went on foot, taking several days on the journey. His father would provide him with a horse and a servant, but Ahmad[as] usually preferred to walk, sending the servant ahead to arrange accommodation. He would cover 20 to 25 miles a day on foot.
"Though he disliked the purpose of his journey, Ahmad[as] said later, he enjoyed the grandeur of the scenery, the majestic mountains, the lush greenery of the vegetation, and the sparkling, gushing mountain streams. It was totally different from the heat and dust of Qadian in the summer and the mud and damp in the rainy seasons, 'I felt the infinite beauty and glory of God in these surroundings,' he said later. 'I felt closer to God.'" (Ahmad[as], The Guided One, pp. 34-35)
Obedience to Prophet Muhammadsa
Once, the Promised Messiahas journeyed to Gurdaspur for a court hearing. It was a hot summer night. Keeping his comfort in mind, Huzoor'sas bed was arranged on the roof of the house where he was staying to allow for a cool air flow. When the Promised Messiahas came up and noticed that there was no wall around the perimeter of the roof, Huzooras said to his followers, "Do you not know that the Holy Prophetsa has instructed us not to sleep on a roof with no limiting walls?"
Consequently, the Promised Messiahas did not sleep on the roof and instead slept downstairs in a closed room, despite the immense heat. (Sirat-e-Tayyibah, p. 98)
Profound love for the Holy Quran
Iain Adamson writes:
"Courts in India at that time [of the Promised Messiahas] operated without much regard for time. A day was given for proceedings to begin, and all those involved in the cases to be heard turned up at the same time. When the judge was ready to hear a particular case, a crier would go outside and shout out the names of the plaintiff and defendant. If, after several days of waiting, you did not happen to be there, then you were unlucky – the case went ahead without you.
"[Prophet] Ahmad[as] used the time of waiting to study the Quran. His study of the Quran was so intense that the driver of a bullock cart recounted that once he took Ahmad[as] from Qadian to Batala, some 11 miles away. The journey took five hours, and throughout that time Ahmad[as] read and reread only one page, that of the Surah al-Fatihah, the opening chapter of the Holy Quran." (Ahmad[as], The Guided One, p. 34)
Hazrat Sahibzada Mirza Bashir Ahmadra MA narrates:
"A man related to me that on one occasion, the Promised Messiahas was travelling to Batala in a palanquin, and this journey would normally take around five hours. As soon as he was clear of the village habitations, the Promised Messiahas took out his small copy of the Holy Quran and began to study Surah al-Fatihah. During his entire journey, the Promised Messiahas was deeply engrossed in [the contents] of this Surah. Huzooras continued to study it as if it were a vast ocean and he was diving into its depths in search of the pearls of bounties and blessings of his Eternal Beloved [God]." (Sirat-e-Tayyibah, p. 12)
Strong character
Hazrat Maulvi Abdul Karimra Sialkoti relates:
"I have accompanied His Holiness, [Prophet Ahmadas] on his travels to Delhi, Patiala, Ludhiana, Amritsar, Sialkot, Kapurthala and Jalandhar. Countless incidents of unpleasant nature have arisen, but this Lion of Allah, the Lord of Dominance, viewed all of these situations with no concern whatsoever. I swear on oath that it is these very endearing ways that have captivated me completely. On a daily basis, this ungrateful nation, either in writing or verbally, makes hurtful statements, but the footsteps of this divinely appointed man of God do not stumble even in the least. Contrary to this, we observe that the normal state of ordinary people is that when faced with even a hint of grief or the most insignificant of disappointments, they lose their senses, their work is disturbed, they are unable to eat or drink, and their stomach becomes upset. They rave at home, and will stare angrily at people, and strike others. In short, everything falls apart." (Life of the Promised Messiahas, pp. 108-109)
Visiting companions
Hazrat Maulana Abdur Rahim Dardra says:
"My uncle, M Abdullah Sanauri[ra], says that Ahmadas visited Sanaur also in 1884 at his request, (he went from Sirhind), and blessed his humble home with his presence. My uncle's grandfather, Muhammad Bakhsh, was alive at that time and had the honour of shaking hands with him. How sweet of Ahmadas to deepen and consecrate the bond of companionship with his humble servants with such acts of grace and kindness!" (Life of Ahmadas, p. 131)
Reward of journeying for God's cause
The Promised Messiahas said:
"It is not an easy task to journey to far-off countries and foreign lands. Although it is true that travel has become more convenient in this day and age, who can know for certain whether they will return from the journey alive. It is not easy to leave behind small children, wives, other relatives, and dear ones. These people are open-heartedly leaving behind their businesses and affairs unattended and in a state of danger to undertake this journey, which I believe is worthy of immense spiritual reward.
"Firstly, they will be worthy of a reward from God because they are setting out on this journey purely to manifest the greatness and Unity of God Almighty; secondly, they will receive a reward on account of the hardships and difficulties that they will have to bear during the course of this trip. Allah the Exalted does not waste a good deed performed by anyone:
فَمَنۡ يَّعۡمَلۡ مِثۡقَالَ ذَرَّةٍ خَيۡرًا يَّرَہٗ
'Then whoso does an atom's weight of good will see it.' [Surah al-Zilzal, Ch.99: V.8]
"Now when He does not allow for even an ounce of goodness performed by anyone to go in vain, can the spiritual reward of such an important journey, which almost resembles a migration, go without recompense from God? Of course not.
"Devotion and loyalty, however, are necessary. One must shun ostentation and the desire for fame and self-renown. I believe that one cannot bear the trials and tribulations of land and sea, and take upon themselves a kind of death, unless they are filled with sincerity. A large number of brothers will continue to pray for these men, and I shall also continue to offer prayers for them that Allah the Exalted may make them successful in this mission and return them to us safe and sound. The truth is that even the angels will pray for them and shall accompany them on the way." (Malfuzat [English], Vol. 2, pp. 54-55)
Conclusion
It would be difficult, if not impossible, to adequately describe all of Prophet Ahmad'sas journeys, but it is quite clear from the accounts mentioned above that the primary objective of his travels was to convey God's message and establish His mission. During these expeditions in the way of Allah the Almighty, the Promised Messiahas had a profound effect on those he met.