Al Fazl, 18 April 1921
The dress code of our missionaries
Addressing Sheikh Abdur Rahman Misri Sahib (Headmaster of Madrasa-e-Ahmadiyya), Hazrat Khalifatul Masih II[ra] said:
We should instill in our students the spirit of making the greatest of sacrifices for the sake of religion and they should not care about the worldly honours.
[Huzoorra] further said:
It is permissible for our missionaries to wear the outfits of whichever country [they are in] because Islam is for the whole world. Therefore, the dress of every the place [of the world] is the dress of Islam. If they dress humbly, as the sufis used to dress, they can do significantly better work.
[Hazrat Khalifatul Masih IIra] said:
Right now we need a lot of such people who can serve the religion by living a simple life on minimum expenses and they should also themselves provide for their expenditures.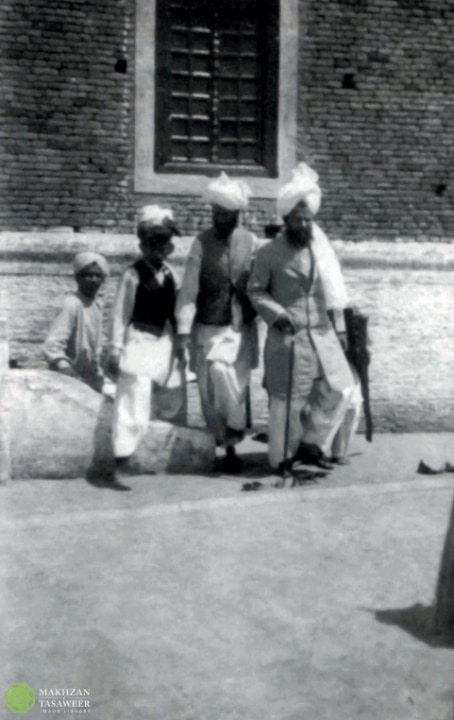 A role model of sacrifice for Ahmadi youth
In this regard, [Huzoorra] mentioned Mian Karam Din Sahib, a former student of Madrasa-e-Ahmadiyya. This young man is around 19 years old. Regarding the sacrifice he made, [Hazrat Khalifatul Masih IIra] said:
"He has set a great example for our youth and he is an Ahmadi hero for our students. His marriage was about to take place when he went to Bombay [now Mumbai] without informing his family and thinking that I would stop him, he did not even ask me (but this was a mistake because it is necessary to ask the Imam). He did not worry about the expenses and did not even meet the people of Jamaat there and kept looking for a job. Here, the family wondered where he had gone. He finally got a job on a ship and reached London through it. Master Abdul Rahim Sahib was surprised to see him and asked him, 'Where are you coming from?' We do not know for certain as to how much he had to suffer during his entire journey, but it is a great sacrifice indeed. He now serves the missionaries, gives azan [call to prayer] five times in the mosque and does all the work for free. He is not ashamed to perform any kind of work. He has got the peddler's license. Moreover, he is learning the work of making [chain] rings. He wrote to me that he would go to Japan after a while because none of our missionaries had gone there yet.
"As he gives the call to prayer aloud, a woman came running saying that it was against the law to make such noise. He said, 'I do not make any noise.' She said, 'The noise you make five times [a day] would lead to your imprisonment.' He said, 'I call people to One God through it and if I am imprisoned [for this], I will give azan there as well.'
"Once on the train, an Englishman laughed at his beard and also engaged others to see it. He said, 'I am not a woman, why should I get my beard shaved?' The Englishman became the laughing stock because of this [answer] and the women started to laugh at him. The Englishman got angry and said, 'I will hit you.' He said, '[I know] you cannot hit me, don't you know that I am Indian!'"
(Translated by Al Hakam from the original Urdu in the 18 April 1921 issue of Al Fazl)