Al Fazl, 27 January 1921
Hazrat Maulvi Abdur Rahim Nayyarra (1883-1948), First Ahmadi Muslim Missionary for West Africa
Happy New Year
Brothers! May Allah the Almighty be with you and bless your courageous works. May He crown your good intentions with success and grant you an abundance of religious and worldly treasures. Amin!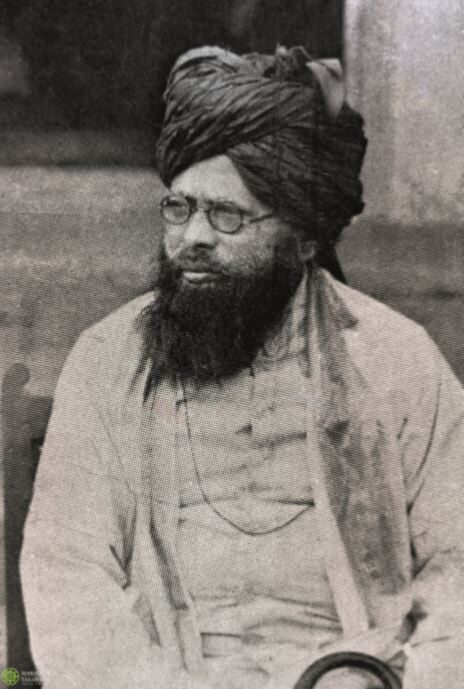 As I write my last letter of the year 1920, I express congratulations to you along with prayers for the [New Year] 1921. I have full trust in Allah the Almighty that as you have purchased land for the London Mosque in the last year and also established a great mission in America, in the same way, you will not only spread the white light of the blessed Messiah's message to the continent of black people i.e. Africa, but you will also look forward to every country of the world, insha-Allah!
Thus, O dear friends! Happy New Year from Nayyar, the traveller.
My journey and request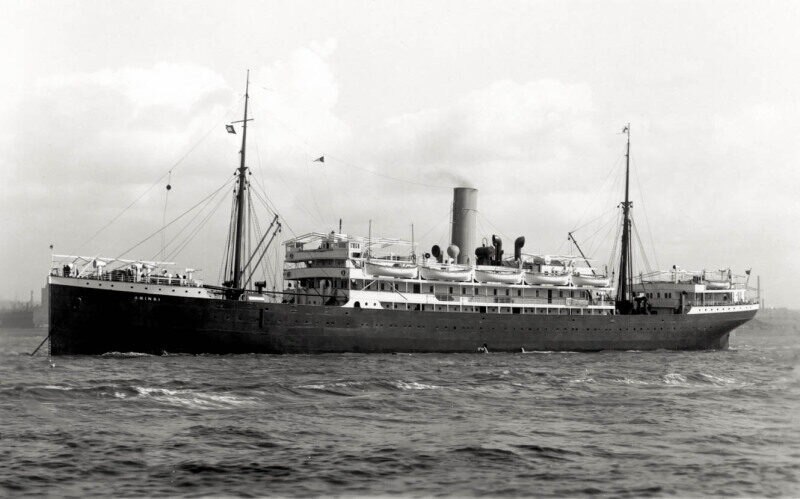 In following the instructions of the Imam – the wajib al-ita'ah [necessary to be obeyed] leader of the Ahmadiyya Jamaat – I will set off to West Africa from Liverpool on 9 February 1921 by a ship called Abinsi.
I have a huge task ahead of me, but I am a weak and fragile person. The ghair mubai'een [those who refused to take bai'at of the Second Khalifa] have sent their literature over there and letters of non-Ahmadis have already reached that place. Christians are ready to confront Islam in every way possible. In the face of so many enemies, as far as worldly resources are concerned, I am going there with a wooden sword.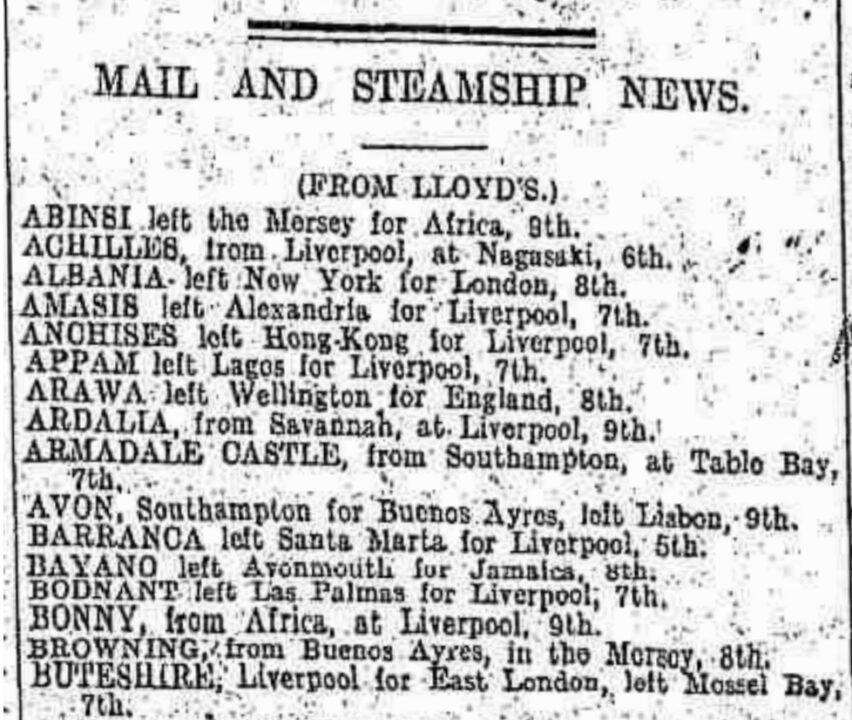 However, I have firm faith that being a servant of the Promised Messiahas, I will be able to annihilate anything they send my way. I am fully convinced that victory is ours. The Akharin [people of the Latter Days] are included in the following instruction [of Allah the Almighty]:
فَاَیۡنَمَا تُوَلُّوۡا فَثَمَّ وَجۡہُ اللهِ
[So withersoever you turn, there will be the face of Allah. (Surah al-Baqarah, Ch.2: V.116)]
This was exactly why Hazrat Jariullah [the champion of Allah, the Promised Messiahas] said:
لوائے ماپنہ ہر سعید خواہد بود
ندائے فتح نمایاں بنام ما باشد
[The refuge of my [the Promised Messiah's] flag will be acquired by every blessed person and the announcement of the glorious victory of my name shall be made.]
However, this humble one, who is unskilled, sinful and weak, needs the prayers of his Imam and all members of the Jamaat. Please, for the sake of God, do not show negligence and pray as much as possible. I will get news from India and newspapers of Qadian after every two months.
Thus, keep sending me messages through the wireless signals of spiritual relationship and I firmly believe that prayers possess the power [to do it].
Apology and a request
I apologise to those friends who have sent me letters and are waiting for a reply, for I was not able to write back to them as I was engaged in preparations of my journey. [I expect] that being generous, they will accept [my apology].
Moreover, I humbly request all my friends who love me for the sake of God and also those who have treated my family with love and kindness in my absence that please keep me updated about your well-being and continue to do so without waiting for my reply. I will remember all of you in my prayers, insha-Allah.
Some friends have not sent a single letter in over a year and this is rather disappointing.
Permanent Ahmadiyya Dar-ul-Dawat [tabligh house]
The house on the land of the mosque for the accommodation of missionaries has been repaired and the necessary equipment has been provided in it.
On 29 December 1920, missionaries will move into [that house]. It is by the grace and blessings of Allah the Almighty that the Ahmadiyya Jamaat has now its own permanent house and a permanent markaz, Dar-ul-Tabligh [mission house], has been established. We have been saved from the troubles caused by moving from one place to another on a regular basis. This was a huge task, which came about with the support of Allah the Almighty.
Now, the construction of the mosque will begin, insha-Allah! The previous Dar-ul-Tabligh is being retained as a branch and I am living here for the time being. After my departure, when people get acquainted with the central Dar-ul-Dawat, it will be decided whether to keep this branch or not.
The postal address of the central Dar-ul-Dawat is as follows:
"Ahmadia Movement, No. 63 Melrose Road, Putney, London"
(Translated by Al Hakam from the original Urdu)