Al Fazl, 15 September 1921
New Ahmadi converts in Kashmir
Below are the names of the 15 friends who took bai'at at the hand of Hazrat Khalifatul Masih II[ra] after the Jumuah prayer on 2 September [1921] (the name of a person who took bai'at before Jumuah is also listed):
1. Nizam Shah Sahib, Haripur
2. Khizar Sahib, son of Kamal Sahib, Koral
3. Abdul Aziz Sahib, Muzgam
4. Anwar Dar Sahib, Aarijan
5. Ghulam Rasul Sahib, son of Ahmad Sahib, Asnoor
6. Abdul Rahim Sahib, Phorr
7. Abdul Ahad Sahib Mallah, Muzgam
8. Muhammad Pandit Sahib, Asnoor
9. Wali Muhammad Sahib, Asnoor
10. Abdul Aziz Sahib, Asnoor
11. Abdul Samad Sahib Wain, Asnoor
12. Ahmad Sahib Butt, Raywatan
13. Subhan Sahib Butt, Raywatan
14. Abdul Wahab Sahib, Asnoor
15. Abdul Subhan Sahib, Resh Nagri
16. Khair Baig Sahib, Asnoor
From, Syed Mahmood
Ahmadi women and tabligh
All praise belongs to Allah that very good preaching is being done through the secretaries of tabligh. Apart from men, women are also participating in these preaching efforts. Consequently, we have been informed about the efforts of preaching among women by the [two] secretaries of tabligh – the wife of Muhammad Ismail Sahib in Panipat and the wife of Munshi Ghulam Ali Sahib Mudarris in Sadullahpur.
Acting Nazir Talif-o-Ishaat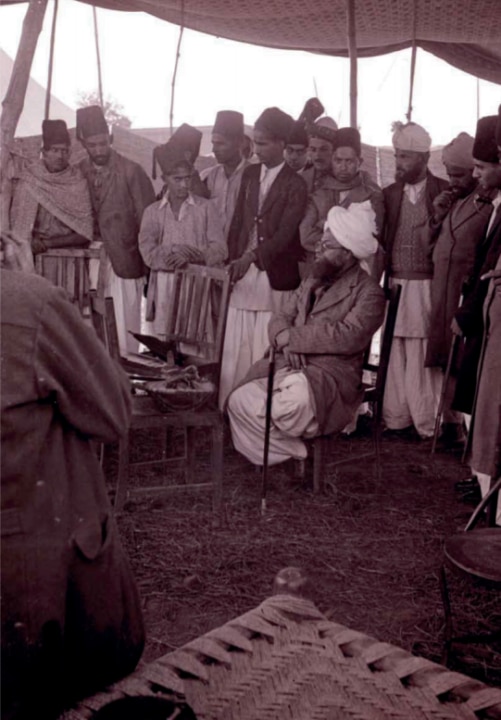 Preaching work of Ahmadis of East Africa
Brother Muhammad Ayub Shah Sahib has stimulated the Ahmadis of East Africa to preach in the issue of Al Fazl, 21 July 1921. May Allah grant him the best of rewards.
Keeping full regard for the sentiments and emotions of the friends here, I want to express something through the newspaper, Al Fazl.
The friends here take part in preaching work to a considerable extent. Since I came here, the Ahmadis here have made a significant contribution to the financial support of the Jamaat, and on the last appeal of Hazrat Khalifatul Masih[ra], all the friends had given one month's salary as a special donation and the friends from Nairobi have also taken part in it.
Preaching continues among people here as well. Two months ago, according to the instructions of Hazrat Khalifatul Masih II[ra], the secretary of tabligh was appointed, who fulfils his duty of preaching to the best of his ability. The chanda collected here for preaching needs is two hundred rupees.
Our preaching, by the grace of God, is not limited to the Indian people, but includes the Arabs as well as the British, Japanese and the natives.
Babu Sahib has promised to give 10 rupees. Please send this money here along with the amount received from Ahmadi friends. When the friends here have presented one month's income in special donations, you should also encourage Ahmadi friends and collect donations. Please inform us about the situation of Ahmadi friends there, so that Allah the Almighty may help the friends here to participate in the service of religion more than before.
Wassalam, Akbar Ali Khan Thekedar, Caldney, British East Africa
(Translated by Al Hakam from the original in the 15 September 1921 issue of Al Fazl)