Al Fazl, 18 & 21 October 1920
Hazrat Maulvi Abdur Rahim Nayyarra
Nayyar away from London
I was out of London for three weeks and I chose Southsea, Portsmouth for this annual vacation because by the grace of God Almighty, sincere members of the Ahmadiyya Jamaat live there.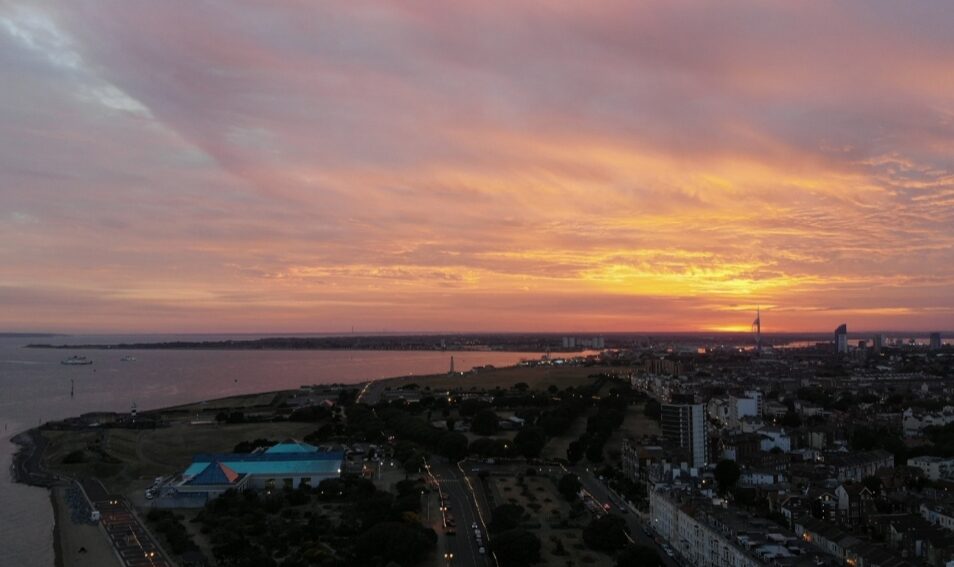 Consequently, I was fortunate enough to enjoy both, work and leisure. I will describe the accounts of this journey in another letter, insha-Allah.
At the moment, I only say that in a blessed hour, the seed of the Jamaat's tabligh has been sown in the land of Portsmouth and I hope that this plant will bear fruit. I had a very great and successful opportunity to carry out tabligh of Ahmadiyyat during this journey, alhamdolillah.
Due to this excursion, I could not even reply to the letters of friends. Hence, I apologise and assure all my kind well-wishers that I keep praying for each and every one of them. May Allah the Almighty accept [my prayers].
Recent converts
Below are the names [and details] of those persons who have converted to Islam and entered the rightful Jamaat in the last four weeks by the grace of God the Almighty:
1. Mrs Rose Vernon, who has been given the Islamic name Rabia, is an educated and sincere old woman. She is a study enthusiast and a saintly lady.
2. Countess Lena de Laurier has been given the Islamic name Aisha. She is the English wife of a French Count. She is a very mature and sensible woman.
3. Mr James Turner has been given the Islamic name Abdul Rahim. He is a Southsea resident and an experienced gentleman. After converting to Islam, he said that 50 years of anxiety present in his heart was changed with contentment and satisfaction after he embraced Islam.
4. Mrs Mabel Emma Ali has been given the Islamic name Safia. She converted to Islam after [reading] Ahmadiyya literature and through the tabligh of Mrs Ayesha Noor of Cardiff.
5. Mr Ralph Waldo Vernon has been given the Islamic name Nasir Ahmad. He is the son of sister Rabia Vernon. He is a very intelligent, virtuous and chaste boy.
Their requests of Bai'at have been sent to be presented before Hazrat Khalifatul Masih. Members of the Jamaat are requested to pray that Allah the Almighty may grant perseverance to all of them.
Talim and tarbiyat of new converts
New Muslim men and women are increasingly interested in learning the religion. They are not only keen to memorise the namaz [wording of salat] and other Arabic words but some are trying to learn to read the Holy Quran in Arabic. Two ladies are studying the Qaida Yassarnal Quran [elementary course in Arabic reading, used to teach the Holy Quran].
Ahmadiyya mosque
The designs for the construction of the Ahmadiyya mosque are being finalised and correspondence with architects is ongoing. On the 29th of this month, [mosque related] work will start in Ahmadiyya Dar-ul-Tabligh [mission house] on regular basis, insha-Allah. The construction of the mosque will also begin in the initial months of the New Year. The mosque will have a tall minaret that will be built in the style of the Minarat-ul-Masih [in Qadian]. It will announce the arrival of the Promised Messiahas in the Western countries and those who mocked us and asked for the sign of the Ahmadiyya mosque, will witness how the Unseen [God] shows His signs and how Ahmadis, yes, Qadiani, Mahmudi Ahmadis, progress in the valleys of the West with a resonant sound.
گڑھے میں تُو نے سب دشمن اُتارے
ہمارے کر دیے اونچے منارے
"[Allah the Almighty] lowered all the foes into an abyss and elevated our minarets to great heights."…
Maulvi Mubarak Ali Sahib BA BT
On 18 September [1920], Maulvi Mubarak Ali Sahib BA BT, missionary to Nigeria, came here safe and well on a ship from China along with Aziz Manzoor Hassan (BSc) of Amritsar. Maulvi Sahib will soon leave for Nigeria, insha-Allah. Aziz Manzoor Hassan Sahib has come to study engineering and along with him, Khawaja Nimatullah Sahib and Rana Ali Muhammad Sahib have also come to study forestry and medicine [respectively].