Hazrat Mufti Muhammad Sadiqra (1872-1957)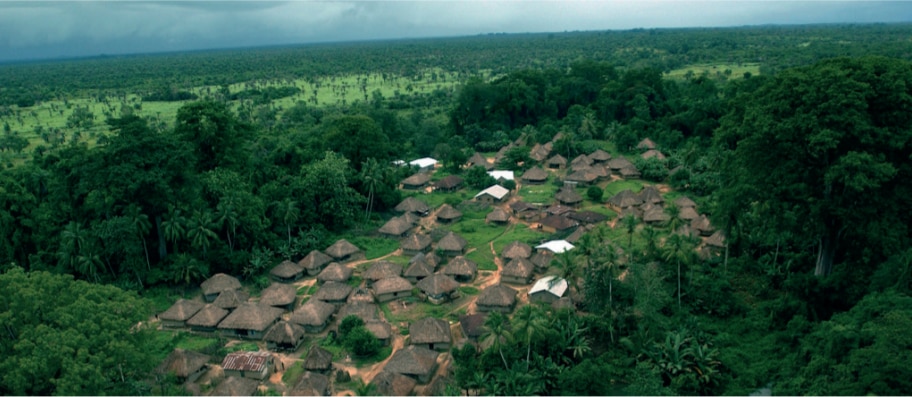 Ahmadi missioner in Mauritius: Hafiz Ghulam Muhammed BA
This worthy brother has been blessed with great success in his sincere and earnest work of propagation of Ahmadia Movement in the far off isolated Island in Mauritius. He has worked on sound and substantial bases, and his converts are developed to the full knowledge of the truth of recent revelations from God. We are glad to insert below two little articles which our worthy friend (a scholar of the Arabic, Persian, French and German languages) has translated from the French of the famous Voltaire:
Islam
"I say to you again that they are ignorant and imbecile who among many other things accuse the Muhammadan religion of pleasure and sensuality. Nothing of the sort. You are deceived on that point as on many others.
"Cannons, monks, vicars, if there be imposed upon you the law of neither eating nor drinking since 4am to 10pm during the month of July when fasting (Ramazan) comes, in that month; if you be prohibited from gambling of all sorts under the pain of damnation; if wine be interdicted to you under the same punishment; if you be required to make a pilgrimage in burning deserts; if you be enjoined to give at least 2½ percent of your income to the poor; if accustomed to enjoy the companionship of eighteen women and fourteen of them be at once curtailed; in good honest faith, will you dare call that religion sensual?"
Polygamy
"It is a great problem in politics whether polygamy and its propagation are useful to society. The Orient has decided that question through all centuries and nature is in accordance with oriental people in almost all species of animal. … Time lost in conception, in delivery, in menses which nature has enjoined upon the female sex, seems demanding to be repaired. Women in hot climates cease early to be fecund. A chief of the family whose glory and prosperity consisted in having a great number of children stood in need of it. The laws of the Occident seem more favourable to women, those of the Orient to men and the State. It is not the object of legislation, which cannot be a subject of dispute."
Hafiz Ghulam Muhammad was congratulated by the Aryans in Mauritius for giving them the glad tidings of the advent of the World Teacher in the person of the Prophet Ahmad[as] to fulfill the prophecy made by the great Krishna (the ancient Christ of India) in his famous book, Gita.
Moslem Sunrise
Go forth to the world, Moslem Sunrise!
With thy message of grace to mankind.
Speed on the broad highway of Allah,
Thy pinions wide spread to the wind.
Fly high over highways and byways,
Rivers, roads, winding out and then in,
And scatter thy beams, Moslem Sunrise,
Tender, loving, sympathy win.
Ah, well art thou named Moslem Sunrise,
For the Sun rises in the East,
And flings wide its life giving radiance,
And gorgeous spectacular feast.
Bright warm rays of the Moslem Sunrise,
In this wonderful spiritual age,
Will take life and hope to weary,
From despair their souls disengaged.
Awaken the spiritual forces,
That in so many dormant lay,
For Sunrise, to all, bears this message –
Awaken, 'tis dawn of new day.
E Maudling (Ummesalaam)
The significance of bai'at and the way of taking benefit thereof
Rendered into English by Malak Aziz Ahmad from the Urdu of the Promised Messiah
Explanation of terms:
1. Murshid – Head of a religious order in Islam. A spiritual guide.
2. Murid – A disciple – one initiated – a follower.
3. Bai'at – The ceremony of initiation at the hands of a spiritual master.
4. Sufi – A Moslem devotee belonging to some order of Islamic Saints.
Bai'at is an Arabic word which means to sell one's self. Its blessings and benefits depend upon the fulfillment of this condition of giving one's self up to the master (Murshid). It resembles in its preliminary condition the sowing of a seed in the land. A farmer puts a seed in the ground and no one knows what is going to become of it. If the seed is good and it contains in itself the capacity of overgrowth, through the work of the farmer, by the grace of God, it comes out and a single seed produces thousands of its kind.
In the same way, a person having made the vow of obedience has first of all to adopt humbleness and has to give up egotism and selfishness to be capable of making further progress. One who keeps his selfness along with the vow of obeisance cannot in any way get benefit. Sufis say that a Murid must keep quiet even when he apparently finds his Murshid doing anything wrong. To find fault with the Murshid will cause him to lose his credit of good deeds; for really it is a fault of his own understanding and not a mistake of the Murshid. For this reason, the venerable companions of the Master-Prophet Muhammad[sa] used to sit in his presence so quiet. They never looked up before him as if the birds were perching on their heads. Their sense of respect for the master Prophet[sa] never allowed them to put up questions. They always waited for the outsiders to come and ask question and thus they benefited by listening to the replies given by the Master, may peace and blessings of Allah be with him. The companions of the Holy Prophet[sa] were most respectful to him and hence the saying, "All the duty lies in being respectful." One who goes out of the limits of respectfulness is taken possession of by satan and gradually becomes an apostate.
After paying full consideration to the duty of respectfulness, it is indispensable for the Murid not to sit idle, but to remain busy in repenting and asking refuge of Allah. On being promoted to any rank he should still consider himself as wanting further reformation. He should never sit down with a feeling of having achieved all necessary purifications. (Al Badr, 16 November 1903)
Ahmadi Missioner, West Africa: Professor Abdur Rahim Nayyar, B Phil, FCP (London) MSP
We give below a brief report of Prof. Nayyar's wonderful work in West Africa, as written by himself:
"During my stay in Gold Coast, I have made an extensive tour of the Colony, visited 63 places, delivered 88 sermons and travelled 1182 miles costing 94 pounds. In addition to numerous sympathizers and inwardly converted people, I have the satisfaction of adding to the [Ahmadiyya] Movement 200 new souls and to Islam 178 from Pagans and Christians.
"The first Gold Coast Ahmadia Conference was attended by 100 delegates and was a success, thanks to God in all respects. A Missionary Training School has been started and Fanti preachers are being prepared to be teachers and ministers to the people in Bush.
"I have found a seed in an uncongenial soil, let the Lord of Abraham water it and make it a fruitful big tree. Amin.
"I have visited all the important Ahmadi centres in both Winnchal and Salt Pond Circuits, and have found all my people sincere and devoted. The Mission of Salt Pond have been re-moved to an imposing nice building on the commercial road in the centre of the town with a spacious square in front.
"A library and reading room, Scripture Class, Preachers' Training Class and an elementary school has been opened.
"A series of lectures in the Mission Hall, and weekly open air faith meetings are being regularly held.
"The work in Lagos, Nigeria, is getting on nicely. Some educated Christian gentlemen are likely to accept Islam very soon.
"Women for the first time in the history of Islam in Nigeria attended Eid services outside the town.
"A grand bazaar, for the benefit of the mission, was held and a good amount of money was realized to be credited to the educational funds.
"Mr Ajose, the Imam of old Ahmadis, and his co-workers, Messrs. Shodeinde, Lawal and others, have done the Movement a yeoman's service by continuing all branches of work started by me.
"The message of Islam has been given to King Decimo of Lagos.
"The open air public lectures are given twice a week in different parts of the town, and stoning the preachers and using abusive language against them have not wavered the young Bilals of Lagos.
"Ladies' class, 3 times a week, and boys' daily Quran classes at 3 places in the town are being successfully conducted by the honorary workers.
"Besides, Sunday special morning class and afternoon weekly lectures are also carried on with unabating energy.
"The Chief Imam Dabiri has shown an example of sincerity and steadfastness in faith and has been delivering his Friday Sermon in Yoruba on the line I chalked out for him.
"The hard-working and able General Secretary is busy in organization work and has pleased me with his steady and regular work and sincere, devotional, self-sacrificing attitude. Allah has rewarded him for his zeal in the way of God and Mr Jibril Martins Ahmadi is the only first Muslim, who has, through his recent promotion, risen to the rank of Superintendent of a Branch in the Nigerian Secretariat; Allah be praised.
"I have commenced sermons and lectures and classes, and request the prayers of all my brothers."
A Brother's request
Our venerable Ahmadi Brother, Mr WM Thaha of 43 Main St., Colombo, Ceylon, writes:
"All friends coming to the East from the West should make it a point to see us."
(Transcribed by Al Hakam from the original published in The Moslem Sunrise, April 1922)