In this third year of Al Hakam, we will present a selection of incidents from the blessed life of the Promised Messiah, peace be upon him, this time, with some more details
11 September 1887: The Promised Messiahas wrote to his disciple Hazrat Munshi Rustam Alira requesting him to arrange cooking oil and paan [betel] leaves for personal use. These products were in high demand at the time due to shortages in nearby areas. On the same day, Huzooras dispatched yet another letter that prayers for the health of Mr Sundardas were being said. Huzooras also added that if a person meets another personally even once, he would be remembered better in prayers.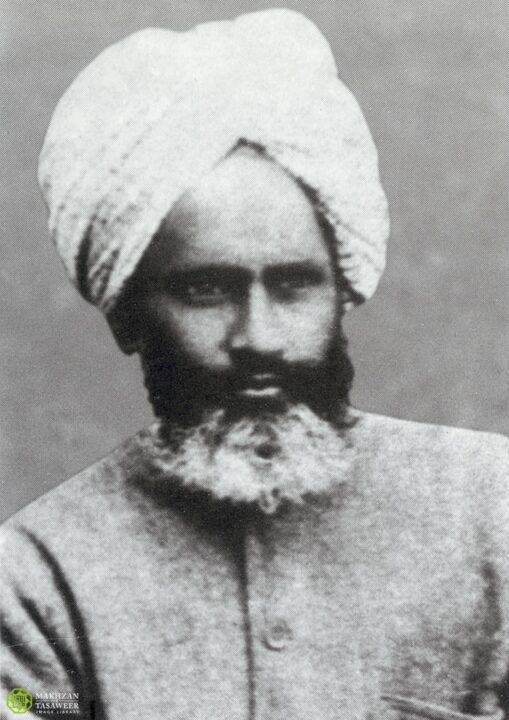 11 September 1887: The Promised Messiahas wrote to Hazrat Mian Abdullah Sanaurira that he should reply with his exact schedule as to when he would be free from his engagements. Hazrat Ahmadas guided him that if it was not too difficult, he should stay in Qadian until 1 October.
12 September 1885: The Promised Messiahas replied to Hazrat Munshi Rustam Alira praying that Allah would safeguard him against all worldly evils and, when the time came, bestow upon him the best end. Hazrat Ahmadas wrote that he had been praying for him and Chaudhry Muhammad Bakhsh Sahib, therefore he should keep Huzooras informed about his wellbeing.
12 September 1888: The Promised Messiahas replied to Hazrat Hakim Maulvi Nuruddinra, confirming that his letter had reached him through Babu Muhammad Bakhsh Sahib. Hazrat Ahmadas wrote that due gratitude to Allah for blessing him with a helping hand like Hazrat Maulvi Sahibra could not be offered; the immense craving to serve the cause of God kindled in Hazrat Maulvi Sahib'sra heart was out of the bounties of Allah. After eliminating rumours regarding Babu Muhammad Bakhsh Sahib, Huzooras enquired from Hazrat Maulvi Sahibra regarding updates on certain matters in Ludhiana and advised him to be quick in settling the matter.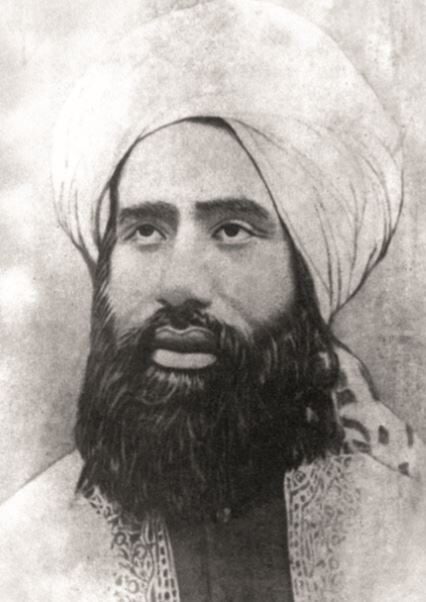 12 September 1892: An appeal for chanda (financial sacrifice) was launched that would go towards Maulvi Muhammad Ahsan Sahib. Information was released regarding the publication of Aina-e-Kamalat-e-Islam. Furthermore, an announcement was made that the press of Sheikh Nur Ahmad Sahib had arrived in Qadian and that if anyone wanted to publish something from the press, they could assist it and become the cause of its establishment within Qadian. This press was known as Matba Riyaz-e-Hind Press, Qadian.
12 September 1897: The Promised Messiahas informed Hazrat Munshi Rustam Alira that he had dispatched the said medicine a week ago and expressed his wonder as to why it had not yet reached him. Huzooras notified him that the medicine was sent in an iron case via the same person who had brought him that very case. In a postscript after his signature, Huzooras asked him to arrange for a bottle of fresh honey – a certain type of white-coloured pure honey sourced from Dinanagar, a locality of Majha region in district Gurdaspur.
12 September 1902: On this date, the nikah of the Promised Messiah'sas son, Hazrat Sahibzada Mirza Bashir Ahmadra was announced. After the Asr prayer, Hazrat Maulvi Nuruddinra led the nikah in the courtyard outside the room of the Promised Messiahas, adjacent to Masjid Mubarak. The marriage occurred in May 1906.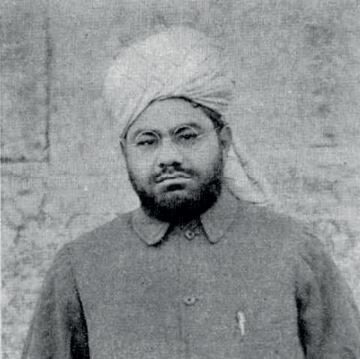 13 September 1883: The Promised Messiahas replied to a letter of Mir Abbas Ali Sahib of Ludhiana. In this detailed letter, Huzooras shed light on various issues, like the commentary of verses of the Holy Quran, recent revelations he had been vouchsafed and explanations to particular questions regarding religious matters. Huzooras also updated him regarding Masjid Mubarak in Qadian, eliminating allegations that were being raised against its construction.
14 September 1888: The Promised Messiahas shared with Hazrat Munshi Rustam Alira that he had been suffering from a fever. After updating him on his health and that it had been restored, Huzooras advised him on using the pickle of figs and radish prepared in vinegar for the malfunctioning of the spleen. Moreover, Huzooras suggested that usage of strong lemonade would provide similar results.
14 September 1889: The Promised Messiahas apprised Hazrat Munshi Rustam Alira of the dosage of a certain herbal medicine for treating constipation. After instructing him regarding the medicine, Huzooras said that he would pray for his betterment and good health.
14 September 1907: To enjoy the blessed audience of the Promised Messiahas, renowned Indian politician and influential community leader, Sir Mian Fazl-i-Husain paid a visit to Qadian. He was accompanied by his father, Mian Husain Bakhsh, an ex-civil servant and magnate of Batala. Sir Fazl-i-Husain later founded the Unionist Party of Punjab and also reached the highest political rank for a native Indian, member of Viceroy's Executive Council.
14 September 1907: The Promised Messiahas received a revelation:
لا علاج ولا یحفظ
(There will be no remedy, nor will he be safeguarded.)
In this regard, a note by Hazrat Mirza Bashir Ahmadra says, "This revelation is about Sahibzada Mubarak Ahmadra and was fulfilled after two days." This son of the Promised Messiahas, Hazrat Sahibzada Mirza Mubarak Ahmad passed away in infancy.
15 September 1886: The Promised Messiahas was in Ambala (a city located in the modern-day state of Haryana, India) and on this date, Huzooras dispatched a letter to Hazrat Munshi Rustam Alira regarding the printing and binding of his books. Huzooras feared that while binding copies of his publications, a minor mistake in sequence would ruin the whole copy. Hazrat Ahmadas shared with Munshi Sahibra that the books should be sent to Huzooras in Ambala and he would personally assess the standards of printing and binding; then, around 130 copies of books would be dispatched for Munshi Sahibra around 25 September.
15 September 1887: The Promised Messiahas reminded Hazrat Munshi Rustam Alira on this date about the purchasing and sending of cooking oil to Qadian. Huzooras wrote to him that the number of guests visiting him had increased and suitable cooking oil was not available in nearby areas as certain rituals of the Hindu community to commemorate their dead ones were being celebrated, so they had purchased a handsome quantity of cooking oil.
15 September 1897: The Promised Messiahas expressed his desire to establish a middle school in Qadian for Ahmadi youth to inculcate in them the basic knowledge of Islam and safeguard them from all worldly evils. He entitled this printed announcement, Eik Zaruri Farz ki Tabligh. This indicates his wish to spread knowledge among his followers. After providing the basic scheme, Huzooras noted down names of his devout followers and their promised amounts to help initiate this project.
16 September 1887: The Promised Messiahas replied to a letter of Maulvi Muhammad Hussain of Batala. This letter forms part of a series of letters, wherein Huzooras did his utmost to clear misconceptions and other notions of Maulvi Sahib who was heading nowhere in those days owing to his rage and mundane intentions against Hazrat Ahmadas.
16 September 1890: The Promised Messiahas informed his disciple, Hazrat Sheikh Fateh Muhammadra, while residing in Iqbal Ganj, Ludhiana, that he was constantly experiencing ill health and hence, his health was becoming a hindrance from replying promptly. Hazrat Ahmadas also asked to be updated about his wellbeing regularly via post.
16 September 1892: The Promised Messiahas replied to a letter of Hazrat Munshi Rustam Alira, informing him that the big part of his book, Aina-e-Kamalat-e-Islam had been printed now. Huzooras advised him that if he could send his chanda to Maulvi Syed Muhammad Ahsan Sahib directly in Bhopal at his address there, it would earn him much reward in the eyes of Allah. Hazrat Ahmadas wrote that he was eager to see him soon and that Maulvi Abdul Karim Sahibra and Arab Sahibra also were desirous to see him in Qadian.
16 September 1899: The Promised Messiahas consoled and comforted Hazrat Seith Haji Allah Rakha Abdur Rahmanra while replying to his letter after the recent sad demise of his daughter-inlaw. Hazrat Ahmadas also informed him regarding the printing of his book Tiryaq-ul-Qulub.
16 September 1907: The Promised Messiah'sas beloved son, Hazrat Mirza Mubarak Ahmad passed away, as foretold in several revelations. The grave of the young Hazrat Sahibzada Mirza Mubarak Ahmad reads:
"A piece of my heart, Mubarak Ahmad, whose face was pure and who was of pure traits; he has parted from us today, after making our hearts stricken with grief. He said that he felt sleepy; these were his last words. He slept in such a way that he wouldn't wake again, even though we tired ourselves in trying to wake him up. His age was eight, plus a few months when God called him away. That Caller is the Dearest of all; O heart, sacrifice yourself for Him."
17 September 1891: The Promised Messiah'sas daughter, Ismat, passed away. The Promised Messiahas wrote a prophecy on 20 February 1886 about the birth of Musleh-e-Maud and it was published in Riaz-e-Hind newspaper, dated 1 March 1886 as a supplement to the newspaper. Thereafter, instead of a son, the first child born after this prophecy was a daughter, Ismat – born on 15 April 1886. Related details have previously been published in This Week In History. (For further details, please see Al Hakam, 10 April 2020, This Week In History [date 15 April 1886])
17 September 1898: The judge in the income tax case against the Promised Messiahas revealed the verdict on this day. FT Dixon, collector of District Gurdaspur declared him not guilty.