Shahid Mehmood Khan, Missionary, Congo Kinshasa
Majlis Khuddam-ul-Ahmadiyya Kinshasa region organised its 14th regional ijtema on 21 February 2021 at Bait-ul-Wahid Mosque Kimbanseke Kinshasa.
Preparations started in the beginning of February. With many Khuddam being new converts, it was essential to explain the importance of an ijtema.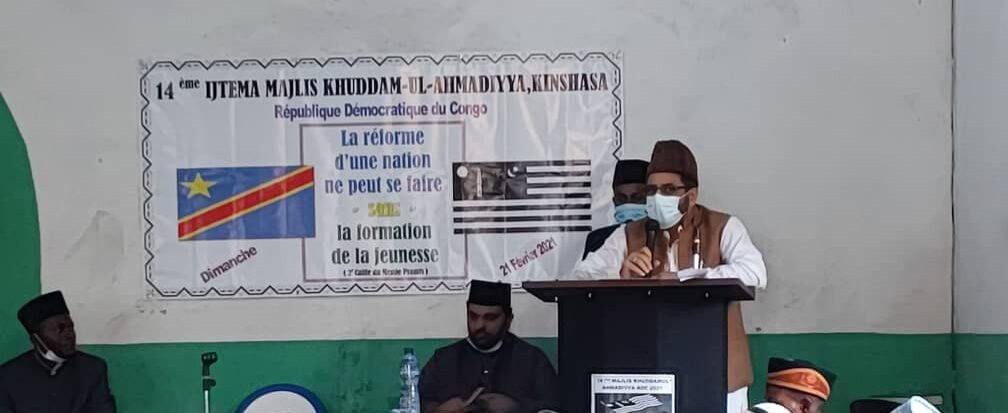 Sadr MKA Congo, Anas Muhammad Musu Sahib held meetings with all the nazimeen to give necessary instructions regarding the organisation of ijtema. To inform and take permission from the state authorities, a letter was written to the councillor of the Kimbanseke council.
The khuddam were served breakfast at 8am on 21February 2021. The inaugural ceremony started at 9am with the recitation of the Holy Quran followed by the pledge of Majlis Khuddam-ul-Ahmadiyya. The competitions kicked off afterwards. Six academic and three sport events took place during the ijtema.
The Amir and Missionary-in-charge Congo, Khalid Mahmood Shahid Sahib was the chief guest of the ijtema.
This year's Ijtema saw a participation of 257 Khuddam, of which there were 186 from nine majalis.
May Allah make this ijtema a source of His benedictions for MKA Kinshasa region. Amin.