Imaduddin Al-Misri, Missionary, Kababir Jamaat
Jamaat-e-Ahmadiyya Kababir was able to hold its 24th Jalsa Salana on 8and 9 July 2021.
Jamaat-e-Ahmadiyya Kababir had, in line with the tradition of the Jamaat of inviting local dignitaries to Jalsa Salana, invited people from all backgrounds to attend the Jalsa. The president, the prime minister, ministers, ambassadors of different countries, parliamentarians, the mayor of Haifa city and people from different walks of life, were invited to attend the Jalsa.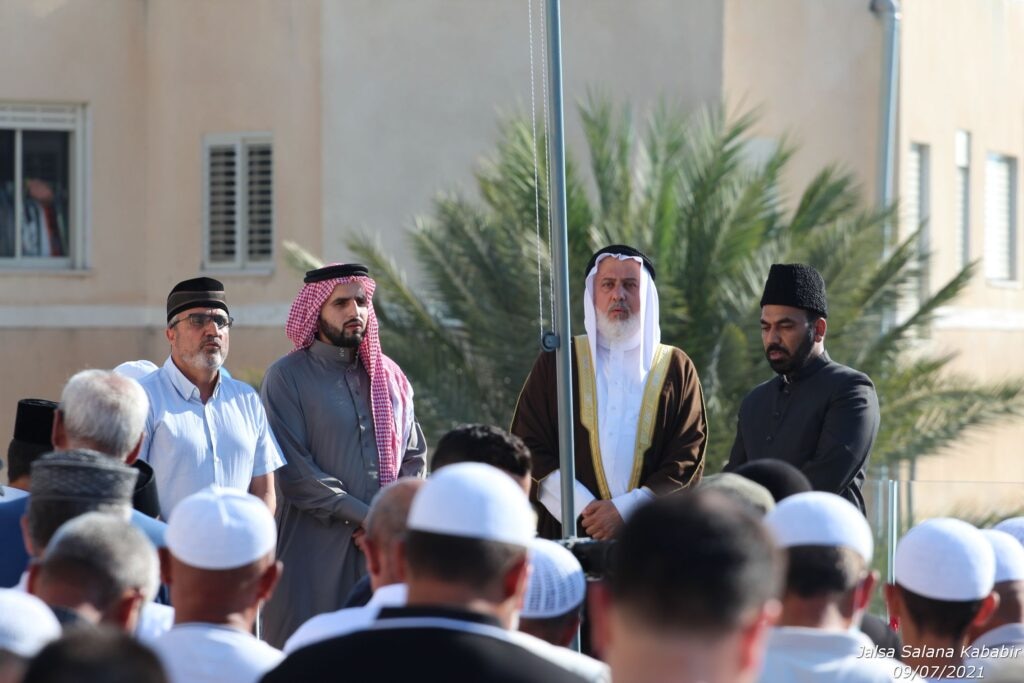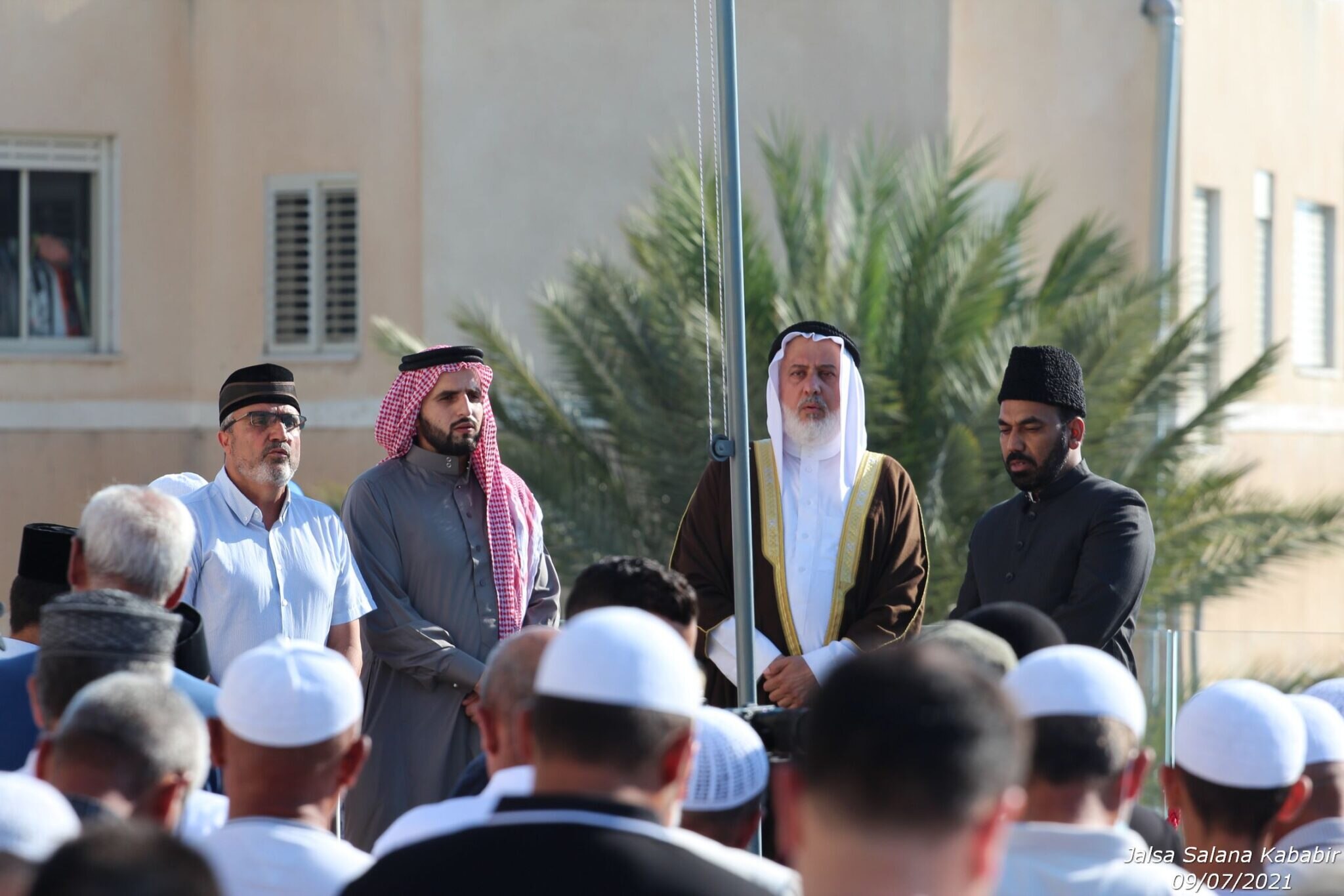 The president, on receiving the invitation, replied to Amir Jamaat-e-Ahmadiyya Kababir, saying that he would not be able to attend because he was very busy, as it would be his first day as the eleventh president of Israel. Moreover, the president did call Amir Sahib on the telephone on the second day of Jalsa to congratulate him and to convey his greetings to members of the Jamaat as well as all the guests.
This year, Jalsa programmes were divided into two days. The first day was dedicated to Hebrew-speaking guests, and the Arabic-speaking guests were invited to attend Jalsa on its second day.
Under the theme of وَلَيُبَدِّلَنَّهُمْ‭ ‬مِنْ‭ ‬بَعْدِ‭ ‬خَوْفِهِمْ‭ ‬أَمْنًا i.e. "And He will surely give them in exchange security and peace after their fear" (Surah al-Nur, Ch.24: V.56), many speeches were delivered. Amongst them were two speeches of Amir Sahib, through which he suggested the right way to establish brotherhood in the midst of religious differences and pointed out the great role played by Khilafat in establishing international peace.
Shamsuddin Sahib of Malabar, Missionary-in-Charge Kababir also delivered a speech about the sacrifices of sincere and loyal Arab Ahmadis.
This year's Jalsa saw the attendance of 1,040 guests.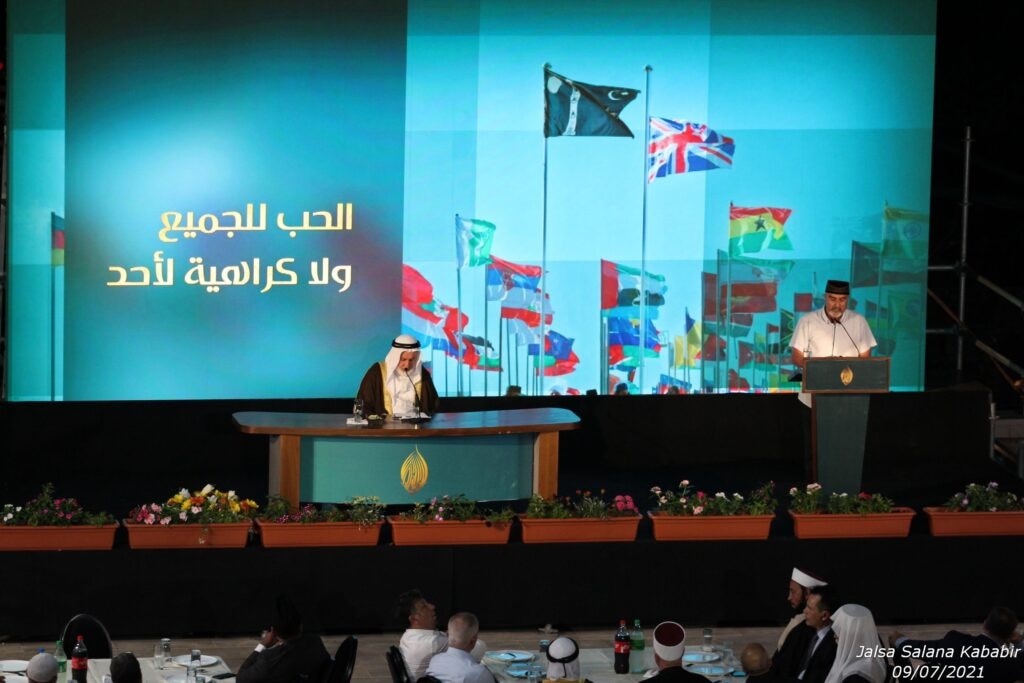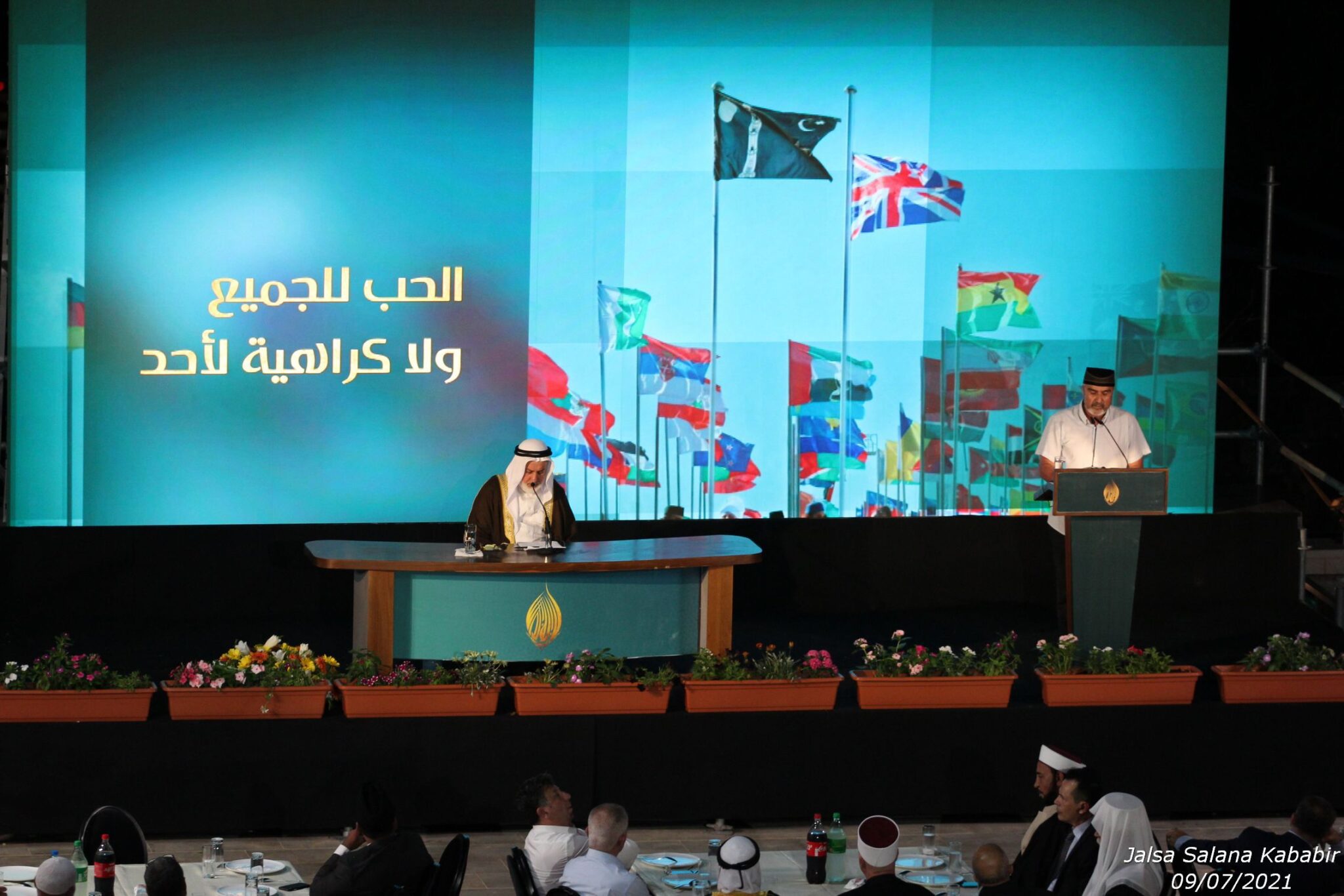 Einat Kalisch, Mayor of Haifa, said in a tweet:
"Yesterday I attended the annual conference of the Muslim Ahmadiyya Community, and as I feel every time I come here, I am very touched. We are so fortunate to have such a community in Haifa".
Sheikh Muwaffaq Tarif, the leader of the Druze community in the Holy Land, said in his short address:
"I am so happy to be here with you and to attend your Jalsa. Masha-Allah your Jalsa is improving all the time. Now it is no more a Jalsa for Ahmadis only; rather, it became a Jalsa for all the people, especially those of them who love peace".
Mr Zayid Falah, a judge, said in a short speech:
"After hearing all the great things I have heard here in your Jalsa, I would like to promise Amir Sahib that the love I have seen here, will not only accompany me in my daily life; rather, it will accompany me in my life as a judge as well. Moreover, even those people, who would stand before me in order to solve their different issues, they as well, will notice this love."
In addition many dignitaries attended Jalsa Salana Kababir this year, including HE John David Masima, the ambassador of Tanzania; Mr Mohammad Ka'biyya, representing the office of the prime minister; Mr Mohammad Odah, representing the Palestinian Authority; Mr Sharbin Sitora, Vice General secretary for the International Baha'i community and Mr Yona Yahav, former mayor of Haifa city.
This year's Jalsa Salana had a wide media coverage too. Channel 13 is one of the most popular TV channels in the country; it has aired a TV report about Jalsa Salana. Similarly, an Arab TV channel, Shams broadcasted a report about Jalsa along with a short interview with Amir Sahib.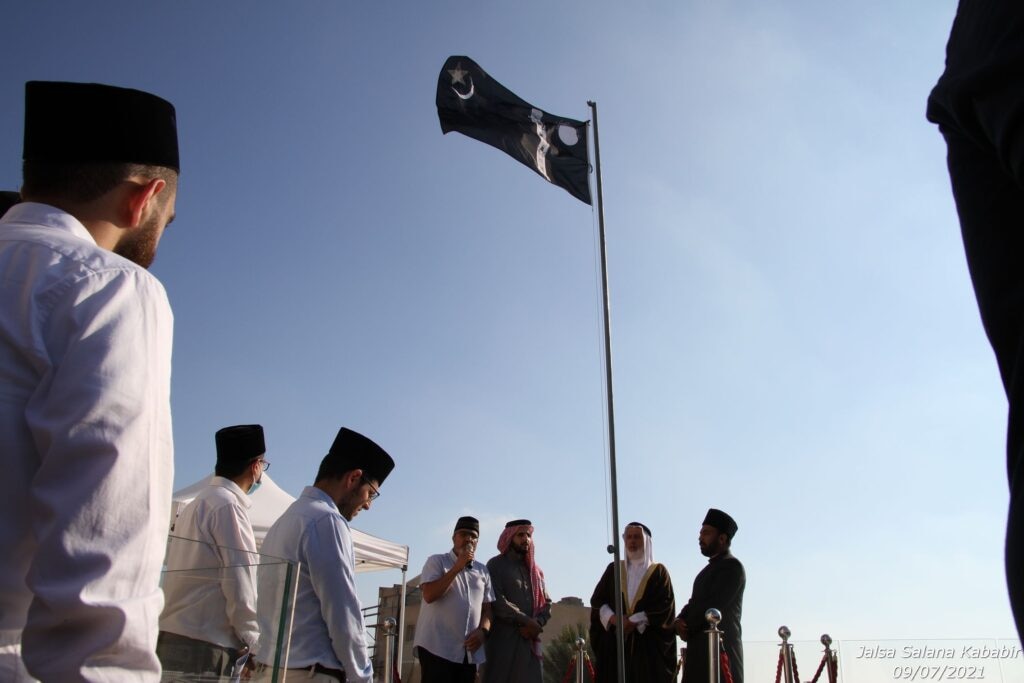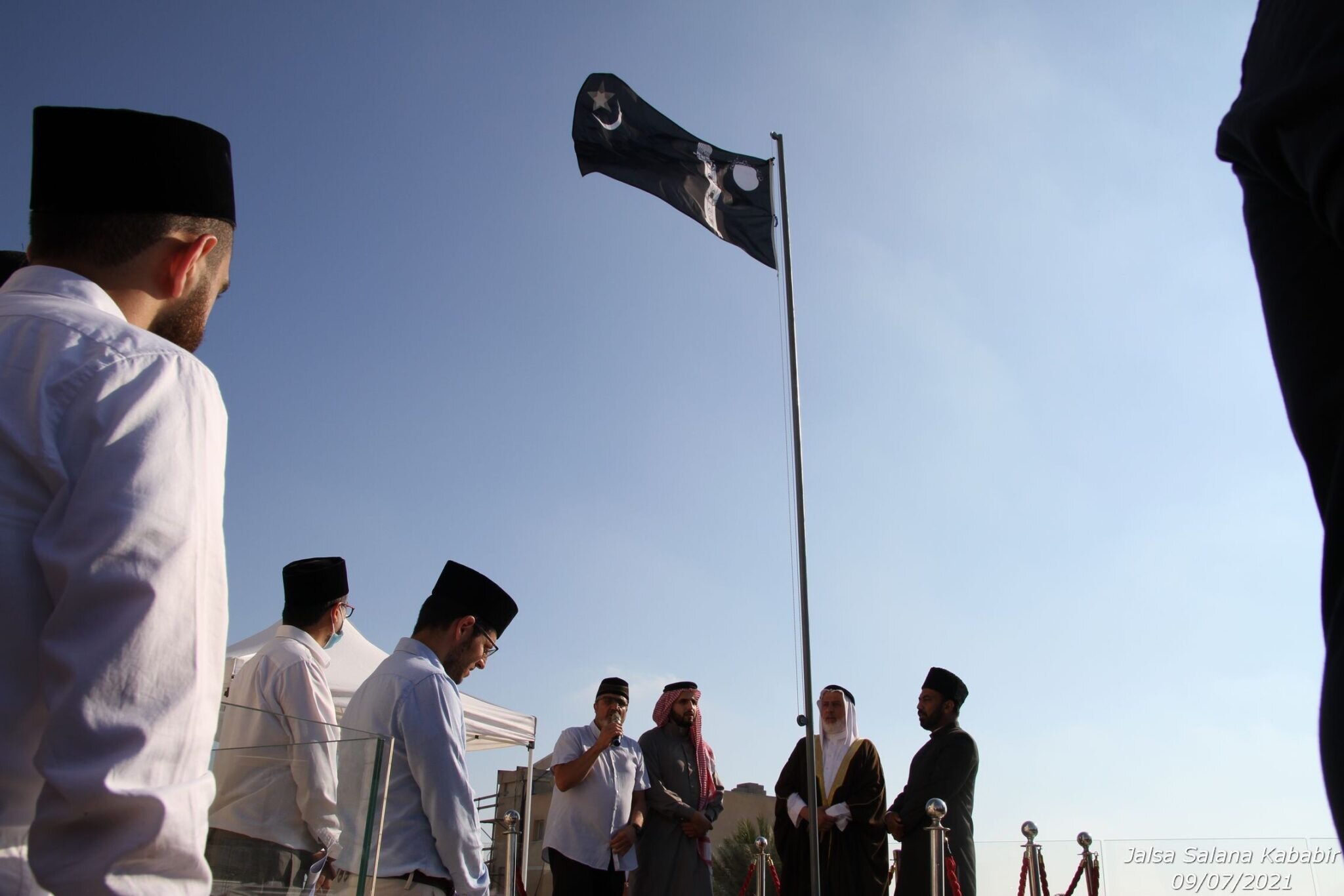 Kan Radio channel aired a 30-minute long interview with Amir Sahib. Newspapers such as newshaifakrayot.com and renunim.com also posted reports about Jalsa.
Alhamdulillah, this year's Jalsa was a very successful one by the grace of Allah and due to the special prayers and attention of Hazrat Khalifatul Masih Vaa.
We request all the readers to pray for Jamaat-e-Ahmadiyya Kababir and all the jamaats in the Arab world.