Last Updated on 16th December 2022
Laiq Ahmed Atif, President Jamaat-e-Ahmadiyya Malta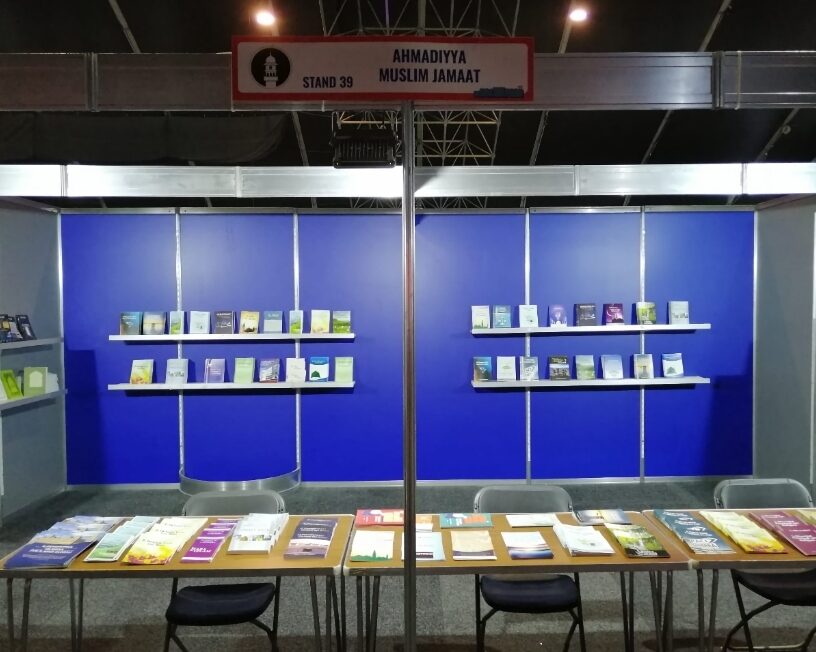 Every year, Malta organises a National Book Festival. MFCC is Malta's largest international conference and exhibition venue, offering a blank canvas to manage this type of event. This year again, Jamaat-e-Ahmadiyya Malta took the opportunity to display Jamaat's literature published in the local Maltese language and also literature in English.
The official opening of the National Book Festival was held on 22 November 2022 which promised to be a phenomenal backdrop for lovers of books, art and culture. The festival was held for five days in total, from 23 to 27 November 2022. A record number of 49 exhibitors participated in the book festival, which thousands of people visited.
We managed to approach many people by starting discussions and giving them books; we also informed them to visit our website for more books and information about the Ahmadiyya Muslim Jamaat. A good number of books in Maltese, including World Crisis and the Pathway to Peace, were distributed among interested visitors.
Some of the visitors asked for some specific books and we encouraged them to visit the Jamaat's office and library for more books and to have discussions.
Hafiz Waqas Ahmad Sahib was given the charge to organise the book stand and assign duties to the members of the Jamaat during the book festival. 14 members of the Jamaat gave their time during the book festival and they worked hard to make this event successful.