Mishaal Baten, Paraguay Correspondent
Jamaat-e-Ahmadiyya Paraguay adopted a park in Villa Hayes, a town which is about 30 km from the capital.
The Jamaat members came out for waqar-e-amal along with the neighbours. It was a sweltering hot day, 39 degrees celsius, but that did not stop any of the volunteers from working tirelessly to restore the park. Benches and swings were repaired and painted. Goalposts were made from wood and installed in the field so the local children could play football.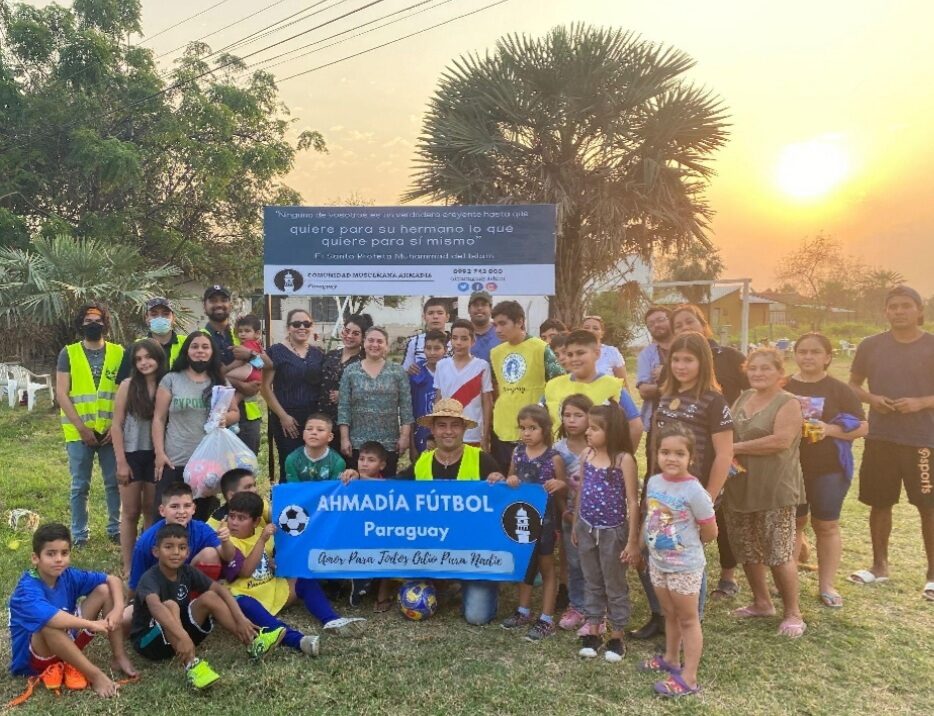 We also installed a sign at the entrance of the park with the hadith of Prophet Muhammadsa, "None of you is a true believer until they want for their brother what they want for themselves", as well as the Jamaat logo and contact information.
Along with the repairs, we planted mango and avocado trees around the football field to create shade.
Later in the evening, a small football tournament was held for children as an inauguration of the park. Some children were so excited that about four hours before, they came and sat in the park, waiting for it to begin. Three teams participated and the players of the winning team were given jerseys from the Jamaat as a prize.
Everyone enjoyed the work and it was a wonderful activity to bring community members together and strengthen friendships. The children's faces glowed with excitement, and the neighbours were very grateful that the plaza has been given new life, alhamdulillah.