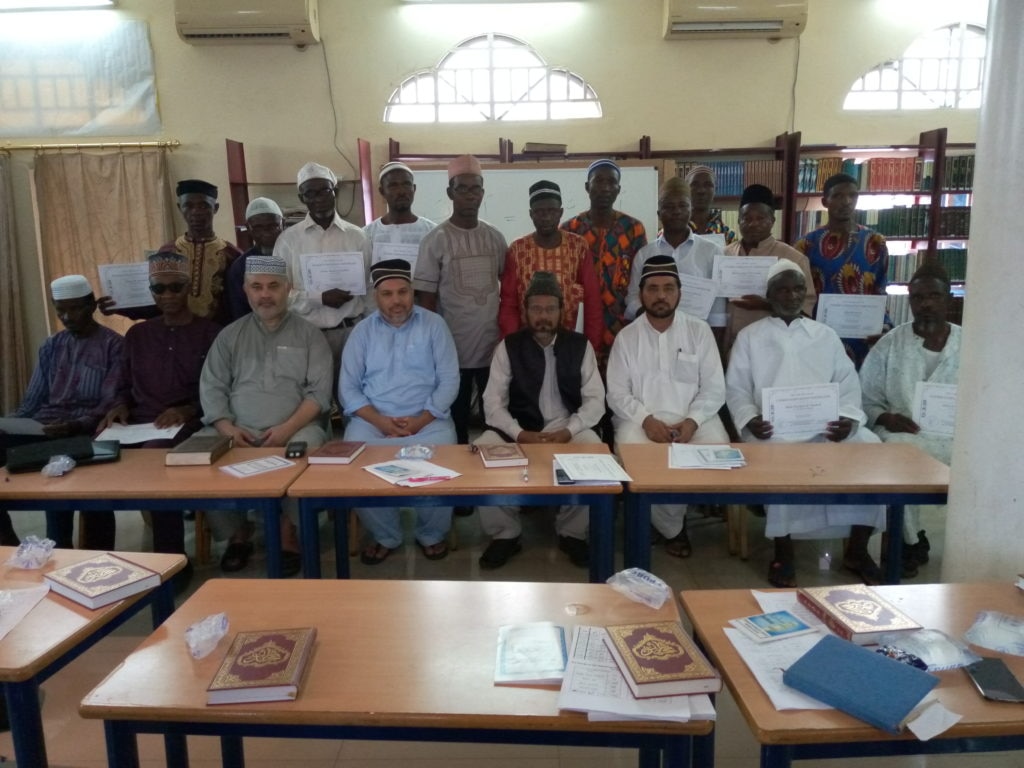 The department of talim-ul-Quran in Majlis Ansarullah Sierra Leone organised a Quran teaching training class on 24 and 25 August. 13 Talim-ul-Quran secretaries from different regions attended the class.
The class began with the recitation of the Holy Quran. Imam Tahir Ahmad Farrukh Sahib addressed the participants on the importance of learning and teaching of the Holy Quran. He also discussed the importance of the Holy Quran's recitation, with references from the Holy Quran, sayings of the Holy Prophetsa, excerpts from the writings of the Promised Messiahas and sayings of the Khulafa of Ahmadiyyat.
A lecture on tajweed (rules of Quran recitation) was delivered by Imam Hafiz Asadullah Sahib. He explained some verses of the Holy Quran with their proper pronunciation and explained the various rules of recitation so that the teachers may not only learn how to recite the Holy Quran properly but also teach others as well.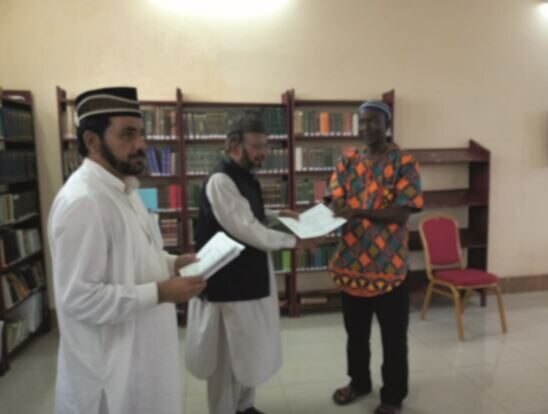 Naseer Ahmad Qureshi Sahib taught basic Arabic grammar.
Apart from the teachings of the Holy Quran, emphasis was also given on the translation of Salat. Imam Muhammad Naeem Azhar Sahib taught Salat with English translation.
On the second day of the class, a test was taken of all the participants of the class. Alhamdolillah, all participants showed great interest in the class and learnt a lot in the two days.
Saeed-ur-Rahman Sahib, Amir and Missionary-in-Charge delivered the concluding address and distributed certificates to participants.
May Allah the Almighty enable all of us to recite the Holy Quran and enable us to practice the true teachings of the Quran. Amin.