Imaduddin Al-Misri, Missionary, Kababir
Jamaat-e-Ahmadiyya Kababir was able to organise engaging activities for the attendees of the summer camp held for Atfal and Nasirat on 3 August 2021, at Mahmood Mosque, Kababir, Haifa.
The summer camp and classes started on 29June 2021, in order to take advantage of the time available for children due to their summer vacations and to use it in teaching them the Holy Quran, Salat and basic religious knowledge. So far, 15 classes have been held.
The classes were held on Sunday, Tuesday and Thursday of every week under the supervision of Shamsuddin Sahib, Missionary-in-Charge Kababir.
The activities were held in order to revise the information the children studied in a fun way and in order to increase their sense of belonging to the mosque.
The event started with a recitation of the Holy Quran, followed by an Arabic qaseedah of the Promised Messiahas.
The event included several games and activities that were selected to suit different ages in order to make everyone take part, and included physical and mental activities.
The teachers consisted of khuddam for the atfal and Lajna members for the nasirat.
All the participants were happy with the programme and benefited.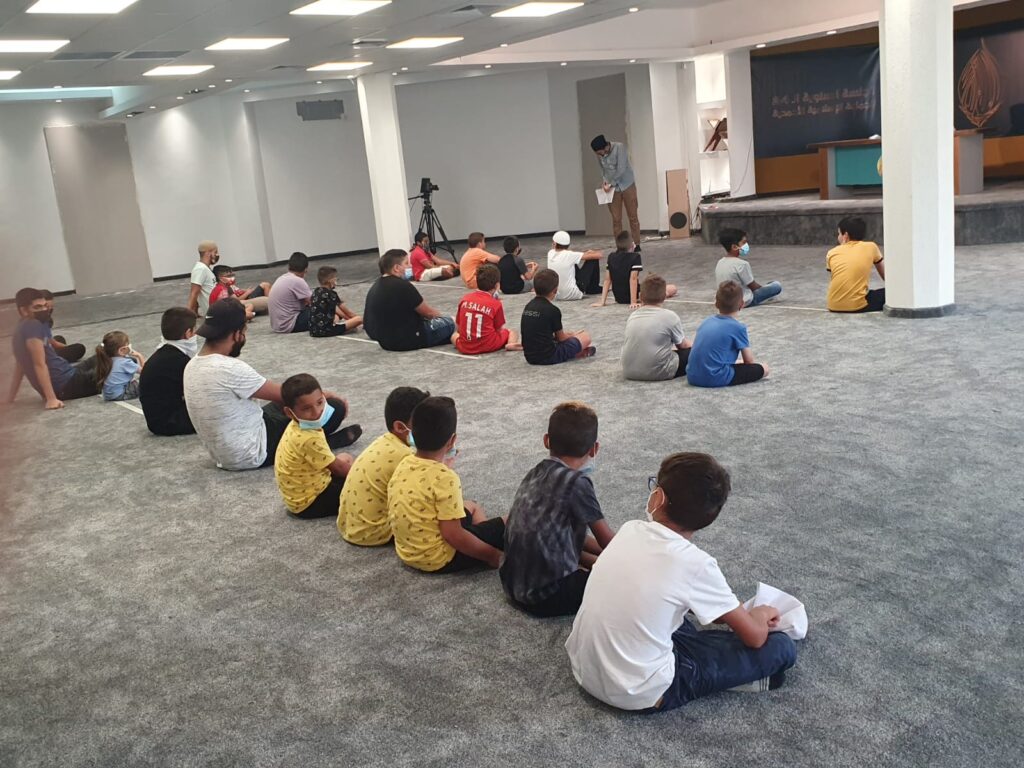 A khadim, Muran Khattab Sahib said:
"The event was so good. I was happy to see the children excited to participate in the games. It is nice to see the children eager to participate in religious activities. I also like the fact that the activities and games were selected carefully to suit different ages in order to make all the kids take part, this way all the children took part without exception."
The attendance was 61 in total, which included 26 Atfal, 26 Nasirat and nine teachers.