Arshad Mehmood Khan, Scotland Correspondent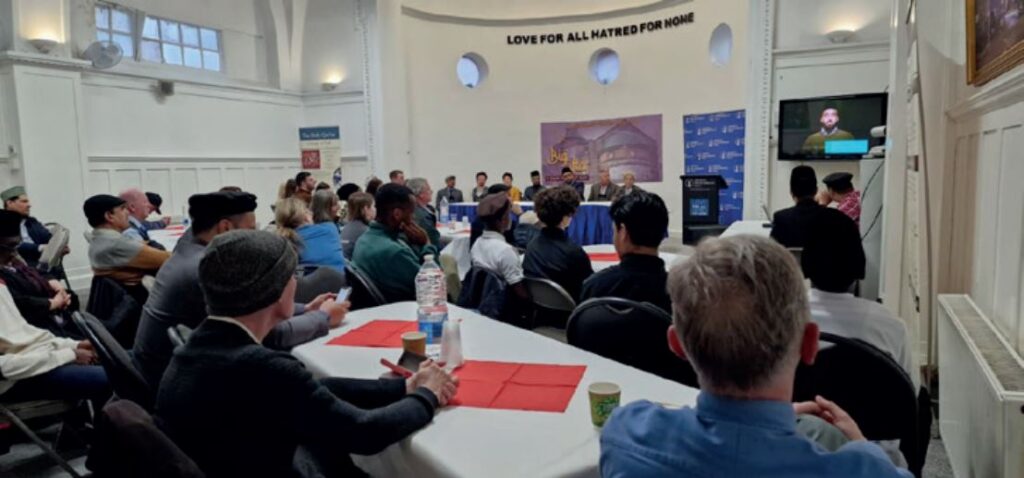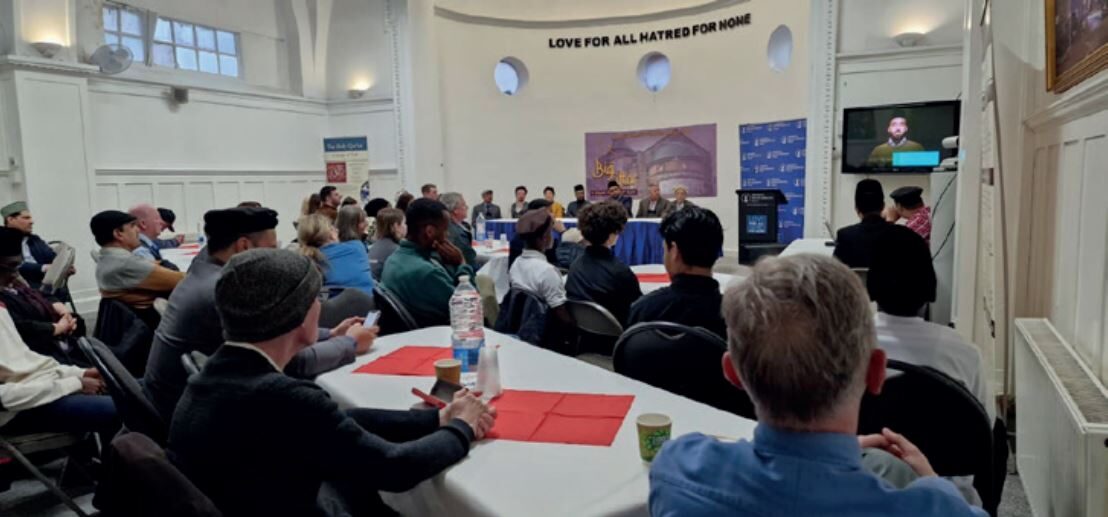 Jamaat-e-Ahmadiyya Glasgow North held a tabligh event titled "The Big Iftar" on 14 April 2023. Over 60 non-Muslim participants from all walks of life attended the event. The event was hosted by Ahmad Owusu Konadu Sahib, the local secretary for external affairs.
The event began with an exhibition of translations of the Holy Quran and other Islamic literature for visitors, followed by light refreshments. The programme continued with the recitation from the Holy Quran and its English translation, followed by a welcome address by Rana Mubasher Ahmad Sahib, the local president, and a slideshow, showcasing humanitarian work organised by the Scotland region in Glasgow, Edinburgh, Fife, and Dundee. The event also featured a series of short videos including an introduction to the Ahmadiyya Muslim Community.
Several speakers addressed the audience, including Martin Cawley, CEO of Beatson Cancer Charity Glasgow, who talked about their ongoing projects helping cancer patients and their families in Glasgow.
Aileen McConnell, community manager of Glasgow Children's Hospital Charity, thanked the Jamaat for their partnership in collecting charity for needy children in the Glasgow Hospital. Melody Whitley, the founder of Help 4 The Homeless, talked about the projects her charity is doing in Glasgow and thanked the Jamaat for donating food items for their soup kitchen regularly.
Baillie Anthony Carroll, the Green Party councillor for Dennistoun, said that he felt profound to be a part of the Big Iftar, seeing people of different backgrounds come together.
Rt Hon Alison Thewliss, MP for Glasgow Central, spoke about how competing for good is something the whole world could benefit from and how she learned about Ramadan and its conditions, and how Muslims sacrifice during this blessed month.
Fakhar Aftab Sahib, the missionary in Glasgow, delivered a speech, explaining the roots of fasting in Islam, the spiritual benefits of fasting, and the importance of fasting during Ramadan as one of the five pillars of Islam.
A question-and-answer session was also held, where the panel responded to questions from the audience.
The event ended with silent prayer, followed by iftar and Maghrib prayer.