Syed Mukarram Nazeer, Canada Correspondent
Serving mankind is one of the cornerstones of Majlis Khuddam-ul-Ahmadiyya. It was with this spirit that Khuddam from Majlis Muqami and Greater Toronto area east region visited the local children's health facility for a yard clean-up.
Naib Sadr Majlis Khuddam-ul-Ahmadiyya Canada, Iftikhar Ahmad Sahib reports that on 10 and 11 September 2020, Khuddam spent four hours each day to clean 21 bags of yard waste.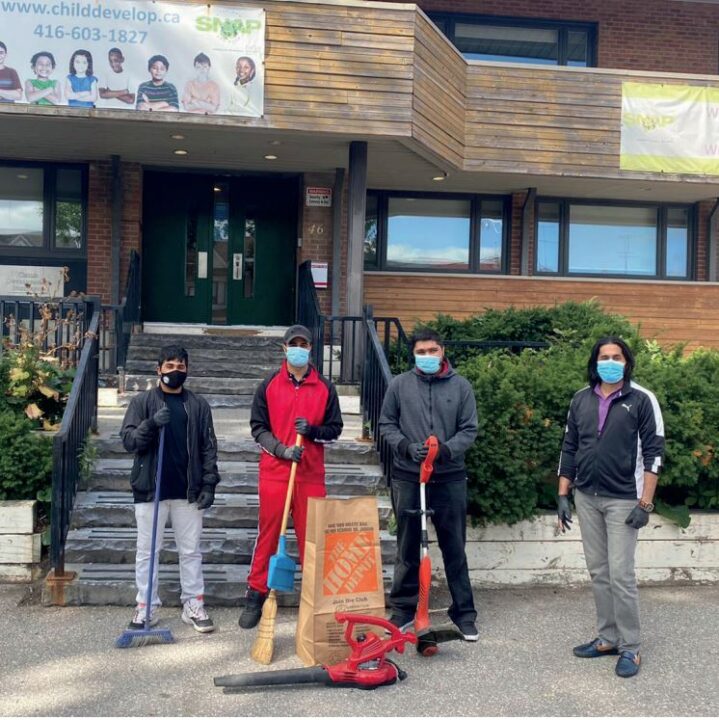 Child Development Institute (CDI) is an accredited children's mental health agency in Toronto and is a ground breaker in developing innovative programming. They offer evidence-based programmes for children ages 0-12, youth aged 13-18 and their families across four streams.
Director CDI, Mr Khalid Daud was very appreciative of the work done by Khuddam. He said that this act of kindness was very well received by CDI management. In the past, other organisations have sent volunteers to help with outdoor cleaning. This year, due to Covid-19, no other volunteers came. Khuddam observed Covid-19 protocol.
Another director declared Khuddam as "true champions".
Their dedication and motivation inspired all.