Syed Mukarram Nazeer, Canada Correspondent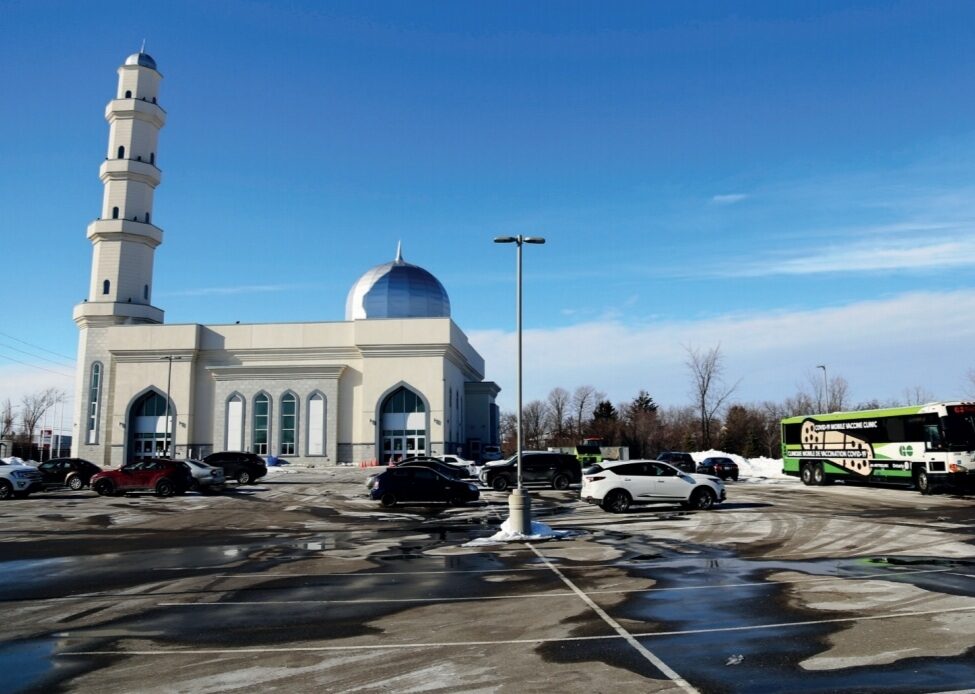 Jamaat-e-Ahmadiyya Canada continues to open most of its mosques across Canada for public Covid-19 vaccination clinics.
Timely vaccination of the general public has become an absolute necessity for all. This is especially important for the older population at a time when the coldest days of winter and heavy snowfall have made it difficult for them to reach central vaccination clinics.
Keeping this situation in mind, Jamaat-e-Ahmadiyya Canada made arrangements to host these important clinics across various mosques to make it easier for the public to reach a convenient location.
Two vaccination clinics were held in Baitul Hamd Mosque in the city of Mississauga. The first of these clinics was for the over-18 age group and 560 people took advantage of this opportunity to get vaccinated for Covid-19. The second clinic focused on the vaccinations for the 5-11 years age groups. Moreover, all adults, including seniors, were also able to benefit from this event. In total, 70 children and 100 adults received vaccinations at this clinic.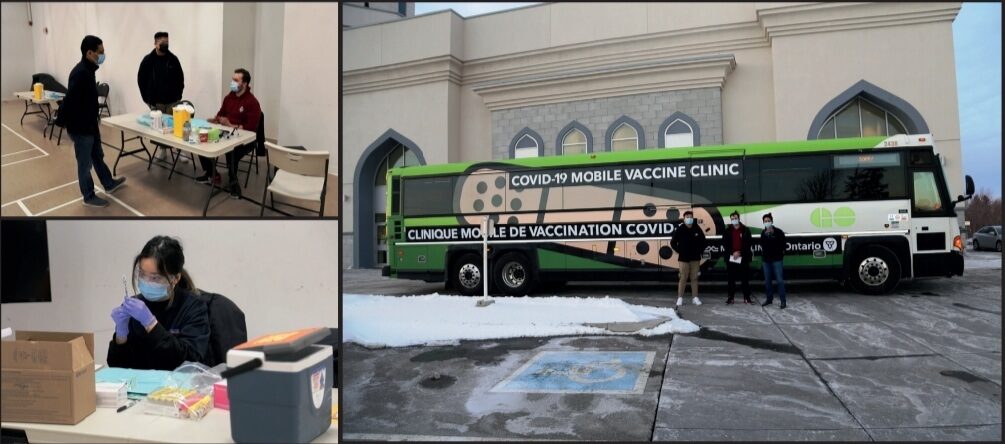 The Mubarak Mosque in the city of Brampton scheduled four clinics during February that were held every Sunday. They offered the first and the second doses for anyone aged 12 years and older, the booster dose for anyone aged 18 years and older, and pediatric dose for 5 to 11 years old.
Most of the general public that attended these clinics were non-Ahmadis and expressed gratitude for the arrangements by the Jamaat. May Allah accept and bless our humble efforts, amin.