Muhammad Akram Mehmood, Sadr Majlis Ansarullah Denmark
Majlis Ansarullah Denmark held their first cycling tour this year as part of a virtual cycling event to keep its members active in these precarious times. Members participated using an online app, with a weekly updated scoreboard posted in Majlis Ansarullah's official group to make Ansar more motivated in joining it.
Since the Covid-19 restrictions in Denmark have been substantially lifted, Majlis Ansarullah arranged a physical 150 km cycle tour from the capital city of Copenhagen to the Bait-ul-Hamd mosque in the city of Nakskov.
On 20 June, a meeting was held at the Nusrat Jahan Mosque, Copenhagen where the local mayor of Hvidovre council participated as the chief guest at the charity event, "Generation Gold" held by Majlis Khuddam-ul-Ahmadiyya Denmark. She was also briefed about the event.
On this occasion, a group photo of Ansar and Khuddam was taken with the Mayor and Amir Sahib Jamaat-e-Ahmadiyya Denmark.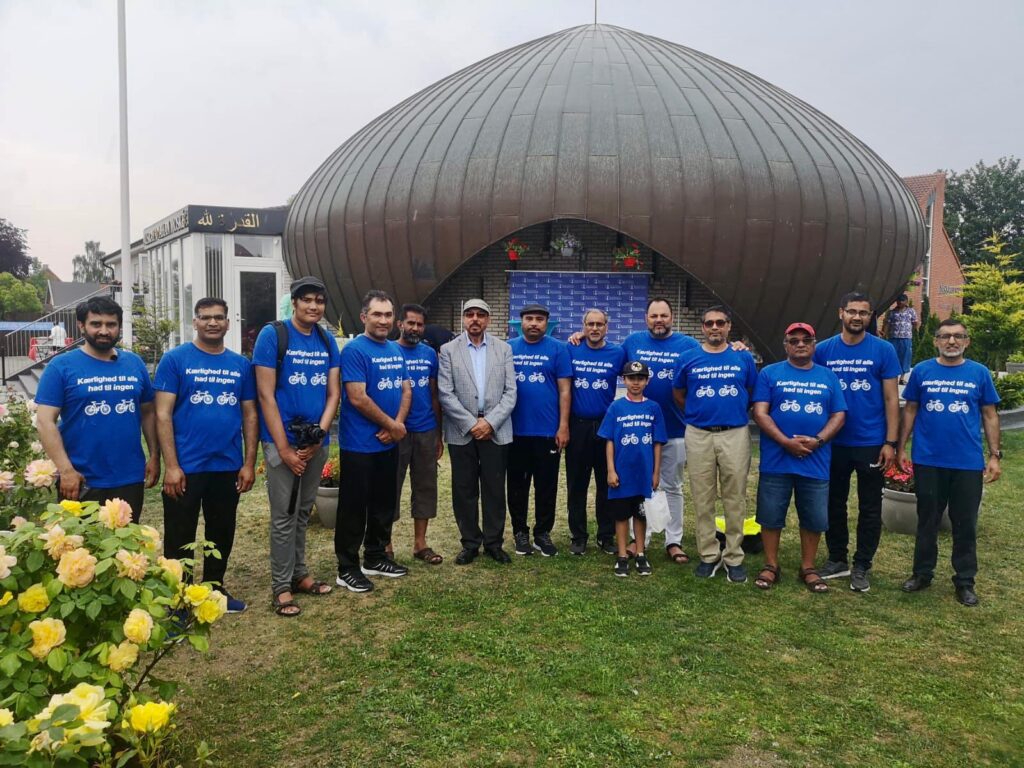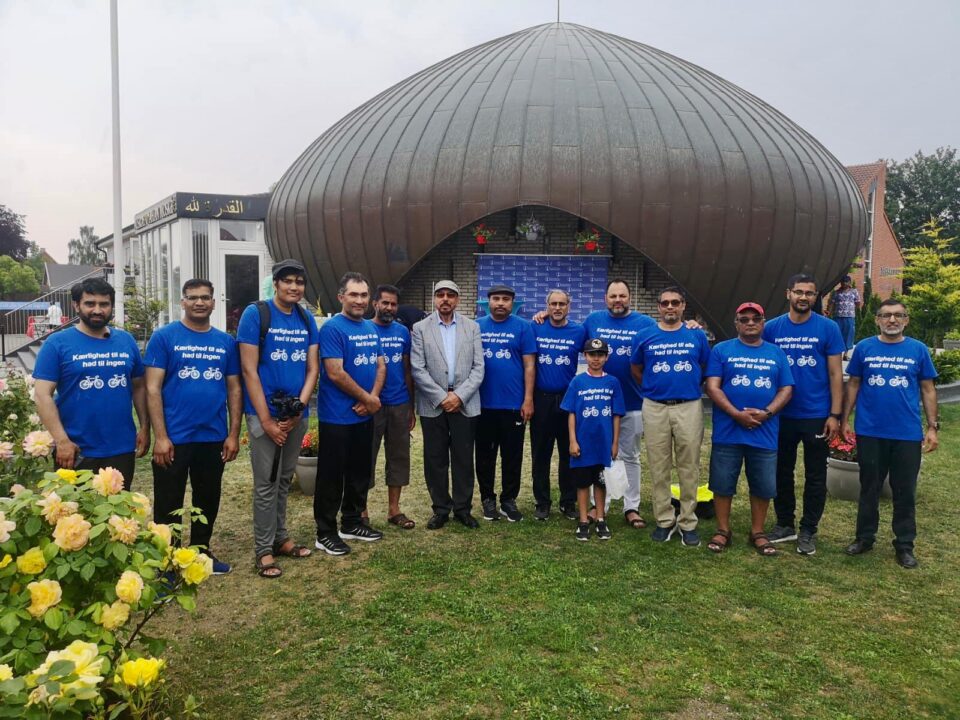 For this journey, Majlis Ansarullah made special T-shirts with the slogan "Love for All Hatred for None" and "Muslims For peace on Bicycles" written in Danish. These T-shirts drew great attention from members of the public that Ansar met on their route.
The tour began on the morning of 26 June. After silent prayer, the cyclists began their route. A long bike journey was a new experience for some members. The group travelled 80 kilometres to the city of Vordingborg, reaching there at 4 pm, where they stayed the night and left for Nakskov at 10 am the next day, which is a distance of 70 kilometres from Vordingborg.
On reaching Nakskov, Zaeem Majlis Ansarullah Nakskov and the missionary of Jamaat Nakskov welcomed the team of cyclists with other members of the Jamaat at Nakskov's Bait-ul-Hamd mosque and served delicious food for the team.
After offering the Zuhr and Asr prayers, the team returned to Copenhagen.
All participants enjoyed the trip and appreciated the event.